DANCE ELEMENTAL - Ecstatic Dance Journey - 3rd Saturdays

Saturday, December 17, 2016 from 8:00 PM to 11:00 PM (PST)
Event Details
An Ecstatic Dance journey through the elements of 
Air, Fire, Water, Earth and back to our Center.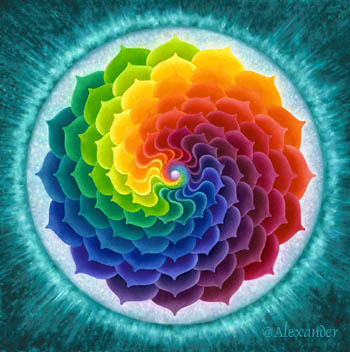 Every 1st and 3rd Saturday of the month in Los Gatos. 

Dance Elemental offers a unique expression of ecstatic dance culture, inspired by nature-centered traditions. Music is selected to take you on a journey through the four elements that leads you back to your center (Spirit). This sacred container is created for authentic self expression through dance, meditation in motion, deep play, spiritual centering and community.  Allow your True Self to be revealed!  

When?   
Monthly on 1st and 3rd Saturdays 
8pm - 11pm  
(Registration in house opens at 7:30) 

Where?  
To be Determined, San Jose
 
Suggested Donations: 
$15 - Individual Adult admit at the door ++
$5  - Teens 16 - 19 
(Children 15-and-under come FREE) 
*Minors must be accompanied by a caring Adult*
 
PRE-REGISTER HERE ON EVENTBRITE
...and get a sweet deal by registering early.
++Volunteer/Trade opportunities available.  Contact the organizers in advance. 
Need More info? Cool... keep reading.   

Basic structure: A beautiful sacred space for free-form dancing to amazing music in a loving community environment. 
* Be moved by Live DJ with Live Drumming and Improvisational music too!  

* Bring your heart-felt intention and dance it into being. You are welcome to bring a token to represent your intention if you so desire, and place it on the Community Altar as we journey together. 

* Areas are set up for meditation, energy/body work, and community networking. Healthy snacks, tea and water are provided. We invite volunteer Reiki healers and other energy/body workers to attend the healing areas.
* Yoga Mats / Back Jacks / Chairs available. Feel free to bring your own yoga mats for stretching or lying down.
* All ages welcome! Young children should be supervised by parents/guardians.
* New-comers welcome and encouraged! 
If this is your first Dance with us, we strongly encourage you to arrive by no later than 8:00 p.m. sharp for a helpful and brief orientation.  This really helps to get everyone clear about how we can participate fully and have the best time possible at our dance. 


* Important Guidelines and Tips *  

1. We kindly ask for a Talk-Free dance floor. 
This allows for people to go deeper into their Dance and connect with their journey through the Elements. (Chat and conversation is welcome in the tea room, outside, or very quietly just off the dance floor in the "Chill out zone".)  

2. Dance however you want. There is no right or wrong way. Listen to your body and move to the way it feels. Express who you are from the inside out.  

3. Respect yourself as well as those around you. Pay attention to your boundaries and the boundaries of others. Communicate through eye contact and body language. Be compassionate and aware. If it becomes necessary to use your words, please feel free to do so in a respectful way. 
Many participants find meaningful interactions on the dance floor which both surprise and delight. 

4. Bring extra water - Mainly recommended for those who get very thirsty while exercising, or have a cold.  

5. Wear clothes that make you feel good and are comfortable for dancing. Be expressive and colorful if you like, or just show up in your sweats. It's all good! Dancing barefoot or in socks is fine. Shoes are ok, but heavy tread shoes or heals are not allowed. Most dance shoes or slippers are great.  

6. We are a clean and sober venue.  No drugs or alcohol, period. 

7. Please, do not bring cameras to the event.  Personal photo/video without express permission (from subjects and the organizers alike) is not allowed. 
This guideline is for everyone's assurance of privacy and feeling of safety. 

8. ALL ages and genders are welcome.  

9. Be yourself!  


* Even MORE about the Dance *   
~ IF YOU HAVE NEVER ATTENDED BEFORE... Please take a few minutes to read to the end. ~ 
As a community, we recognize that we can learn and grow by witnessing and supporting one another through our shared expressions of each elemental energy.
Let's work those edges together, and return ourselves to a life of deep trusting. 
Rediscover and liberate your heart of hearts together through dance!

* What to expect when you arrive * 
Arrive to soft music. Check in first, and then quietly find a place for your things. You may choose to be welcomed with a cleansing/smudge (smoke-free mist). Relax, breathe and stretch as others arrive.  

We will be called together for a welcoming circle, speaking of our names, brief orientation, and grounding meditation. Then the dancing starts.  

There are several "stations" throughout the venue to help you with being present during the Dance.  

1. Drumming:  
There are an assortment of drums/shakers available for you to play. You may borrow available instruments or bring your own. (Remember to remove rings/bracelets.) Please attend children. The goal is to support the dancers by adding to the energy of the music. Sensitivity and awareness is key to holding the energy in the room... 
If you are new to drumming, please ask for guidance.  We are happy to provide this as a growth opportunity and chance to try this form of expression in alignment with the Dance.  [DevaGnosis also holds monthly Drum Circles  called "Rhapsody" for further exploration.] 

2. "Tea" Room:  
Need a refresher? We have a lovely table with healthy snacks to help re-energize and 'ground' you.  A great place to chat as well.  

3. Chill out zone:  
Need to be still for awhile? This is a cozy space set aside for meditation/stillness.  

4. Healing:  
Feeling tapped? Reiki Practitioners and experienced Energy and Body Workers from within our community are often available to offer their care to re-energize and align the participants.  LGAQ has a few private offices set up for our use during the evening. 
If you are a practitioner willing to offer service, please contact an organizer for further details.  (What a great way to highlight your personal practice.)
5. Community Altar:  
This is a space for you to focus your energy and intention or to draw inspiration from during the dance. You may bring something to place on or near the altar if you feel called to do so. 
6. Community networking area:  
This surface is set up near the entrance so that we can get to know one another better. Bring your business cards and brochures, event flyers, freebies, etc.  
Please take a moment to look through the materials during the evening and collect anything of interest. Seek and ye shall find.  


* Closing Process*  

At the end of the night, we usually end with a simple Heart Sharing with a few words spoken by those who wish to share what they experienced and any gratitudes, etc. There is also time allowed for community announcements before we part. 

Remember, you are free to bring flyers for your events/services and put them on the community networking table as well.  

"Dance Elemental"TM  - DevaGnosis 2008 

************ 
Dakini's cell: 425.577.3296 
Tymn's cell: 831.247.4337
Have questions about DANCE ELEMENTAL - Ecstatic Dance Journey - 3rd Saturdays?
Contact DevaGnosis
When & Where

Center for Creative Living
1460 Koll Cir # C
San Jose, CA 95112


Saturday, December 17, 2016 from 8:00 PM to 11:00 PM (PST)
Add to my calendar
Organizer
DevaGnosis, meaning "direct experiencial knowledge of divine spirit", is an organization centered on Spirit-focused endeavors and service.  See your Light reflected back into the world through unique and uplifting experiences.

Our Vision...

DevaGnosis offers opportunities for growth, healing, exploration and epiphany.  Through unique and inspiring events, connection with community, one-on-one healing and guidance, rites, rituals and ceremonies of depth and meaning, we are here to lovingly serve.  We are here to serve you on your path towards healing, enlightenment, center, love, God, Spirit, inspiration, grace, peace and awe.  In this service, we too are served.  In this healing we too are healed.  Let us celebrate together the many paths made one in the same Light.