Description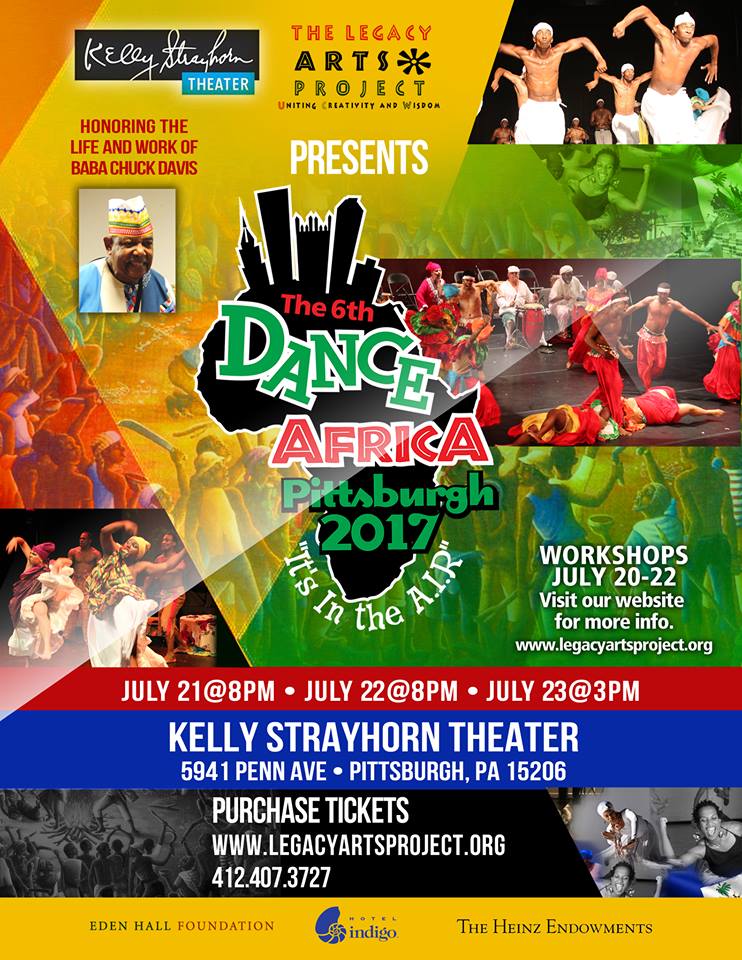 The Legacy Arts Project (LAP) to present Dance Africa 2017 'It's in the A.I.R' in honor of its late founder, Dr. Charles "Baba Chuck" Davis. The event takes place July 21-23, at the Kelly Strayhorn Theater, located at 5941 Penn Ave.

Keeping within the tradition of the LAP and the 2017 theme, 'It's in the A.I.R', Dance Africa features performances from Afoutayi Hatian Dance Company, Djenane Saint Juste, an accomplished choreographer, dancer, actress and vocalist specializing in Haitian traditional dance and folklore, and The Legacy Arts Project. In addition to performances, there will be dance and drum workshops, a community marketplace, and a special dedication to Baba Chuck.

For more information and to purchase tickets, visit www.legacyartsproject.org.