About this Event
Join Dance Advisor (Jake and Amanda Knight) for this exciting dance photography experience at Ludington State Park on June 15th, 2019.
As previous teachers and studio owners, we have an extra edge when it comes to getting the perfect dance photo (think cool action shots) Learn industry tips and tricks for getting your best dance photos.
This workshop is perfect for dancers aged 8 and up. Bring a friend or two!! Don't miss this opportunity to get professional dance photographs in one of the most incredible state parks in Michigan!
Your dancer will receive:
60 Minute class to learn how to have a great photo shoot
Styling advice and tips on looking your best
20+ high resolution images (many times we get closer to 40)
Photo release to use the images for print / social media
Head shots
Exploring the local area and finding truly unique locations for dance photographs
An awesome experience that builds confidence and excitement for dance
Schedule:
4-5:00pm Meet & greet and class/workshop.
5:00-5:30pm - Get ready for photoshoot (hair/makeup/dinner) & Travel to starting location.
6:00-10:00pm - Photoshoot! Explore the area and put to practice our new skills!
Normally this workshop is $179 US per dancer, but we are excited to be able to offer it for only $129 US per dancer for our friends!
Only 20 spots available for this date. Book now to secure your spot.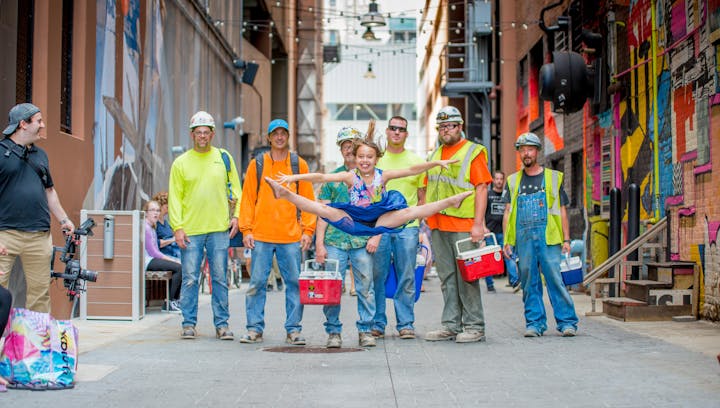 Jake & Amanda Knight are dance teachers and former dance studio owners with over 35 years of combined experience in dance and dance photography.
To view other awesome photoshoots visit danceadvisor.com/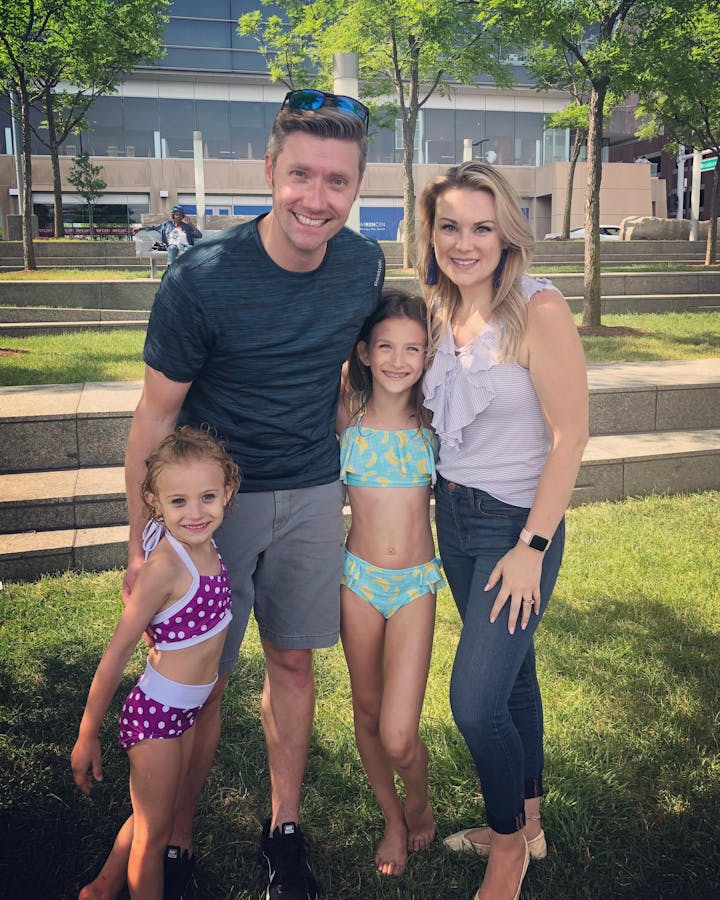 Our Bio
Jake and I wanted to tell you a little about ourselves and DA.
Both of us (Jake and Amanda) love dance. We taught together at Conservatory Of Dance, a family owned studio, before taking over ownership ourselves for a successful 7 years. Through that experience, our love of dance grew to what it is today. We originally wanted to start a website to use as a resource tool for finding dance competitions and conventions, but soon found that we wanted our focus to be more on dancers, dance studios and dance photographers. Pretty much everything related to dance!
We recently started a podcast, entitled Dance Advisor. Being involved in all facets of the dance world as dancers, teachers, studio owners and photographers, has given us much insights into dance. We love sharing our insight and ridiculousness with you all through our podcast. Make sure to check us out on Soundcloud or Apple Podcasts.
Dance photography has definitely become one of our major passions. We love taking the art that is dance and freezing it into a single shot. The beauty and fluidity of movement, the power behind the strength of dancers, the uniqueness that is each dancers individuality is a privilege to capture. We're excited to be spending more of our time focused on working with dancers. We love leaving each dancer feeling more confident, capable and knowing they have two new friends in Jake and I.
Our goal is to provide dancers, and companies that support dance, a positive platform. A place where we can highlight all of the talent that is surrounding us. Dance is a gift, not only to the dancer, but to those who allow it to inspire and motivate them. We hope that you are inspired by what you see here on DA and on our Instagram account. Always keep dance in your life and support it in whatever way you can. Let it move you to be a better, stronger, and more kind person. Be willing to take chances and leave a little sparkle wherever you go.
Hope to meet you soon!
Jake & Amanda Knight