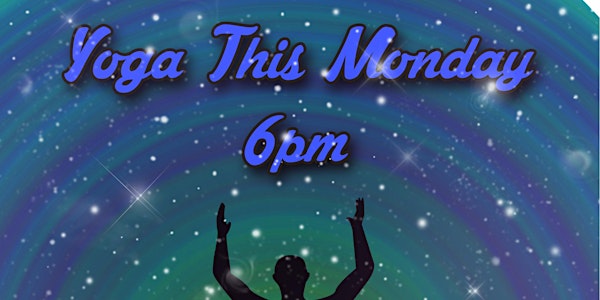 Dāna Yoga: Generosity Yoga Mondays 6pm
Location
Wicked Wort Brewing Company
4165 W Broadway Ave
Robbinsdale, MN 55422
Dāna Yoga - Generosity Yoga Mondays 6pm at Wicked Wort or your living room
About this event
Dāna is a sanskrit word that translates to (cultivating) generosity. In this class, first and foremost, you'll be generous with your self - by showing up, meeting your self where you're at, and letting practice serve you.
Any financial donations received will be sent to a nonprofit, which will rotate every two months. At the end of each month I aggregate and then send our donation in to reduce transaction fees. We'll also look to continue to showcase additional ways to be generous besides money - e.g. time, awareness, advocacy, etc. Priority is showing up for your yoga practice, money is not an expectation. If you are able and interested in giving money, time, or other resources to the partner nonprofit, please do. If not, no worries.
Venmo (please put "Dāna Yoga" in transaction description) : @Joe-Popham.
July and August's partner is Midwest Access Coalition (MAC). MAC is a volunteer-run nonprofit which envisions a world in which all people have access to safe, free, legal abortions wherever they live. MAC helps people traveling to, from, and within the Midwest access a safe abortion by assisting with travel coordination and costs, lodging, food, medicine, childcare, and emotional support.
Looking forward to a great couple months together! See you Mondays at 6pm, as always all are welcome 🙂
I would LOVE LOVE LOVE to have YOU all discuss (on Facebook see below, amongst one another, and with me) and choose future causes that resonate with you. This is a key part of the yoga process: self study, reflection, intention, action, repeat.
IN PERSON OPTION - Includes complimentary 8oz pour courtesy of Wicked Wort : All welcome always. Mask or no mask at your discretion per CDC guidelines, as always please respect yourself and others. Please feel free to buy more beer upstairs - tip your bartenders!
VIRTUAL OPTION - Please see Zoom info below.
Any cancellations will be posted on the pertinent week's Facebook Event, and anyone who has signed up via Eventbrite will be emailed. Registration is no longer required, but if you're not on Facebook, Eventbrite is a good way to stay informed.
Facebook: https://www.facebook.com/D%C4%81na-Yoga-Generosity-Yoga-Mondays-6pm-at-Wicked-Wort-or-your-living-room-102629148353206
Eventbrite: https://www.eventbrite.com/e/dana-yoga-generosity-yoga-mondays-6pm-at-wicked-wort-or-your-living-room-tickets-127495172493
Zoom: https://us02web.zoom.us/j/81714157263?pwd=ZkFKTTV0ODNaNncvZWJrRnlXT2pwdz09
Meeting ID: 563 458 0014
Password: generosity
Please note that I record and post each session on the below Facebook Page for folks' reference. If you would not like your voice or image used for that purpose please let me know.
Please reach out however whenever, and especially for folks who may not be on Facebook, please feel free to direct them to Wicked Wort's website, or contact me directly via email/text.
Namaste!
Joe Popham
joe.wayne.popham@gmail.com
218-343-9435