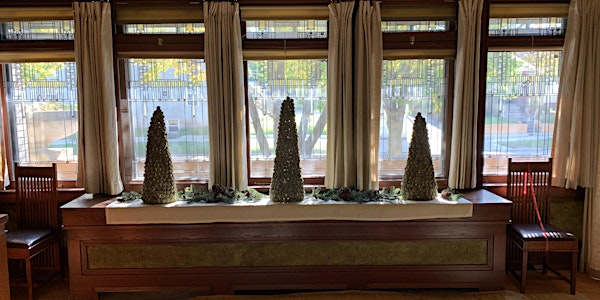 Dana-Thomas House Holiday Evening Tours
Location
Dana Thomas House
301 East Lawrence Avenue
Springfield, IL 62703
Special evening holiday tours of the Dana-Thomas House
About this event
Tours of the historic house, which has been decorated by 35 volunteers from the Springfield Civic Garden Club, will feature an opportunity to view decorations with 90 floral designs, including several wreaths and five trees. The floral designs incorporated more than 40 dried plants that are native to Illinois.
Reservations are required due to capacity limits.
All tours follow health and safety guidelines outlined by the CDC and Illinois Department of Public Health, including distancing and wearing masks indoors. All tours are free, and donations in support of local historic sites will be welcomed.
The Dana-Thomas House, built between 1902 and 1904, is perhaps the best-preserved of architect Frank Lloyd Wright's "Prairie Style" homes, with more than 400 pieces of specially made art glass and original furnishings.
The Dana-Thomas House will be closed on Thanksgiving Day, Christmas Day and New Year's Day.