Dan Pelletier & George Wurzbach at Evergreen House

Sunday, February 25, 2018 at 3:00 PM (EST)
Event Details
Evergreen House Concerts presents
two hysterically funny, piano guys...
Dan Pelletier & George Wurzbach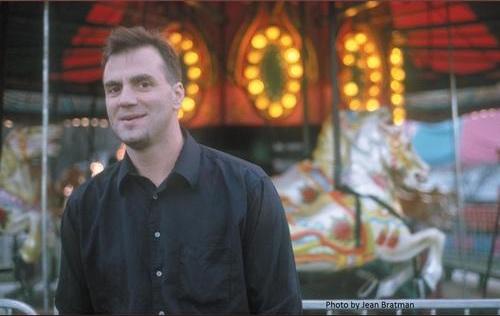 Sit for an hour with Dan Pelletier and you'll walk away chuckling, shaking your head, wanting a long, cool drink and the red, tender lips of someone to love. He will show you himself, yourself, your lover, your family and friends and quite a few characters you may not know, but will instantly recognize. They jump out of his songs full of beauty and blemishes, brilliance and foolishness, insanity, humor, intensity and tenderness.

Pelletier's passionate performance of these songs make him a rising star on the national folk scene. He is the winner of first prizes in the 2002 USA Songwriting Competition (Lyrics), 2002 Plowshares Songwriting Contest, 2001 SFFF Songwriter Competition, the 2001 Rose Garden Songwriter Contest and the 2000 Mid-Atlantic Song Contest.

"An attractive and refreshingly original performer with an entertaining and quirky sense of humor. Booked him at first sight!"
Rod Kennedy, Kerrville Folk Festival

"Pelletier's Passion will leave you breathless!"
Marilyn Rea Beyer WUMB, Boston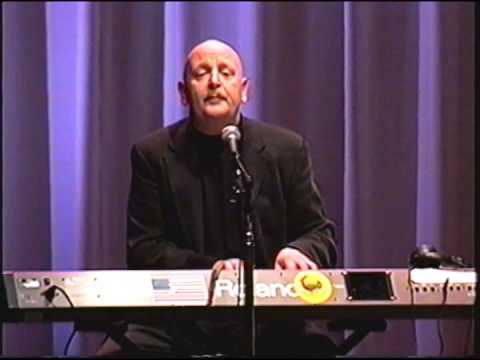 George Wurzbach is part of the Trio, Modern Man, and has performed at the Coffee With Conscience Concert Series with the trio several times. Modern Man is hysterical and George is responsible for more than his fair share of the insanity!
George is from Brooklyn. He's a native; born, raised and residing in. Perhaps this is why his music has a sort of 'attitude'. A uniqueness that is reflected in the number of artist songwriters who have recorded them including, Tom Paxton, The Kingston Trio, David Wilcox, David Buskin, Bob Malone, Kevin Briody, David Ippolito, John MacNally, Hot Soup, Seamus Kennedy, Bill Gordh, and many others. His recent work with Paxton was featured on the 2009 Grammy nominated album, Comedians and Angels
"There is a kind of laid-back smart-aleckness where one has to sit back, slack-jawed with awe. It's his tone that gives the listener the impression of George as a bemused watchful observer. The ever-astonishing comedy of human errors is his playground. Gentle, mocking humor, often directed at himself, is his palette."
                               - Richard Cuccaro, Acoustic Live Magazine
*************************************************************************
This will be Pot Luck Affair!
 Pot Luck   'Hors d'oeuvres and Desserts'
 Please arrive at 3:00 PM to share in food and conversation followed by the concert, which starts at 4:00 PM. Coffee will be on hand, but please participate in the potluck by bring something awesome to share with the group, like Food, Wine, Beer, dessert, etc.
Get your tickets now. We can only seat 50 of you!
Important!  The actual street address will be shared by email a few days before the concert.
When & Where

Evergreen House Concerts
Evergreen Avenue
Plainfield, NJ 07060


Sunday, February 25, 2018 at 3:00 PM (EST)
Add to my calendar
Organizer
Ahrre Maros is the owner of Ahrre's Coffee Roastery in Downtown Westfield and Summit (New Jersey), a business he founded in February of 1990. He is also the former Artistic Director and Host of the Coffee With Conscience Concert Series in Westfield, New Jersey, which ran for 15 years until its current Hiatus.
Unable to kick his music addiction, he now presents concerts in his living room and has his guests bring all the food, move his furniture around and pay for the priveledge! He calls this Evergreen House Concerts.

Regardless of what food shows up, the music and coffee are always EXCEPTIONAL!