Description
The Long Now Foundation welcomes artist/maker/hacker Dan Novy
to talk about Pulp to Prototype the class he co-instructed at MIT Media Lab
at The Interval at Long Now in our new salon series
A reception will follow
Dan Novy is an Emmy-winning special effects technician who is currently a PHD candidate at the MIT Media Lab working on Immersive Display technologies and Non-Invasive Narrative Neurostimulation. Last fall he and his colleague Sophia Bruckner taught a class Science Fiction to Science Fabrication (aka "Pulp to Prototype").
In the class students read both classic and contemporary science fiction and then built real life prototypes based on the technology they'd read about.
Dan will talk about designing the class with co-instructor Sophia Brueckner, what they read, what they built, and how his own projects at the Lab have taken inspiration from Ray Bradbury's "The Veldt" and Neal Stephenson's Diamond Age. Afterwards he'll take questions and hang out at The Interval's bar .
Novy has said about the ideas behind the class:
Science fiction is often derided as too fanciful or not rigorous in thought. There is still a stigma against those who read it, and yet if you look at the great advances in science and technology during most of the 20th and 21st centuries, they are often preceded by descriptions in works of science fiction written decades before.
Authors like Jules Verne, J.G. Ballard, Philip K Dick, Arthur C. Clarke, William Gibson, and Neal Stephenson have all written about fantastic future worlds and in the process have anticipated real world technology. An example that may surprise you is this book from 01911 which anticipated the taser: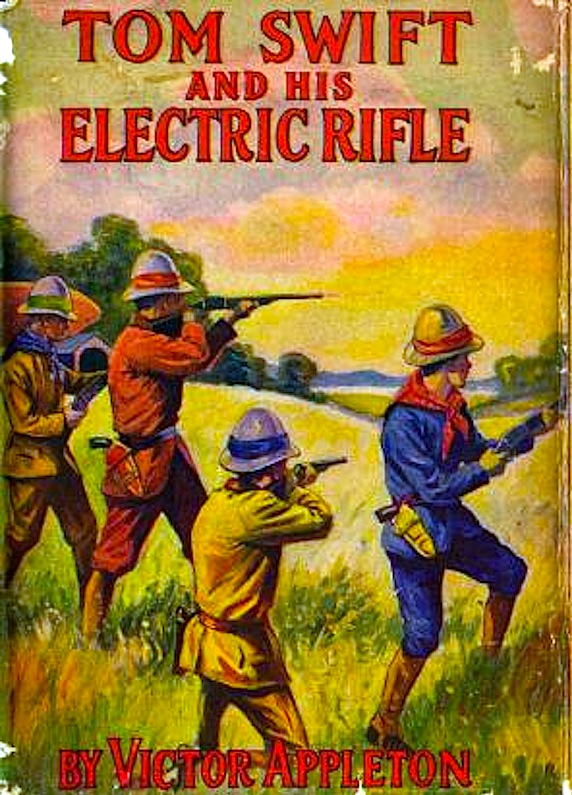 MIT Media Lab researchers Dan Novy and Sophia Brueckner argue that the mind-bending worlds of authors such as Philip K. Dick and Arthur C. Clarke can help us not just come up with ideas for novel gadgets, but also can help us envision and anticipate their consequences and ramifications -- David Brin, Nebula Award-winning science fiction author
Dan Novy is a Research Assistant at MIT Media Lab, Transmedia Consultant, IMmedia Producer, Artist, award-winning visual effects techniciaan, and Burner. Seen below innovating with bananas.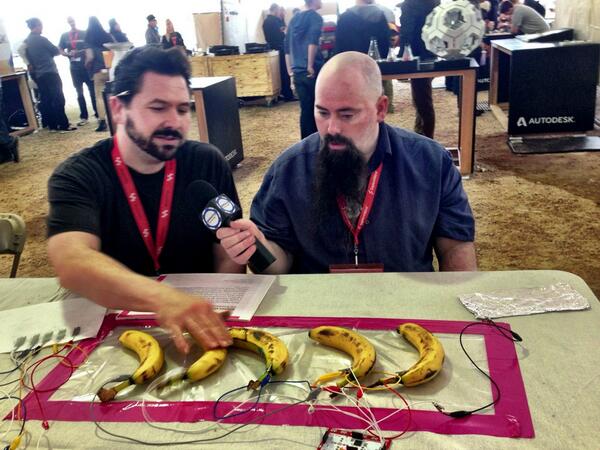 The Interval at Long Now is an intimate event venue serving coffee & tea by day and beer, wine, and cocktails in a time-themed menu in the evening. A one-of-a-kind venue featuring art designed by Brian Eno and artifacts from the 10,000-year Clock. Learn more about The Interval.
Interval donors hear about our events first: there's still time to become a charter donor.