About this Event
Tuesday April 14, 2020
Damo Suzuki's Network
Kath Bloom
DJs MV & EE
8pm
$20 advance / $25 day of show
Damo Suzuki
Best known for his work with the pioneering German group Can, Damo Suzuki is a vocalist and improvisational musician whose creative wanderlust has taken him around the world, performing with a dizzying variety of collaborators. Suzuki had little experience as a musical performer before joining Can in 1970, but his bold, theatrical style and abstract lyrical sensibility put its stamp on three of the group's most memorable albums (1971's Tago Mago, 1972's Ege Bamyasi, and 1973's Future Days) before he left the group in 1973. After a decade away from music, Suzuki returned in 1983, shunning the recording studio in favor of improvised live performances, a number of which have been recorded and released, among them 2000's Seattle, 2002's P.R.O.M.I.S.E., and 2007's The Fire of Heaven at the End of the Universe. Working with established groups as well as "sound carriers" he often has never met before walking on-stage, Suzuki's music in the 21st century has found him relentlessly exploring the boundaries of spontaneous creativity.
Kenji "Damo" Suzuki was born in Kobe, Japan on January 16, 1950. Growing up, Suzuki's sister encouraged him to play music, giving him his first instrument, a flute, when he was eight years old. Suzuki developed a keen interest in classical music as a child, and in his teens he discovered American R&B music and the popular British acts of the day, especially the Kinks (he briefly ran a Kinks fan club). When he was 17, Suzuki left Japan to explore the world, living in a Swedish commune for a while (where he formed a short-lived folk music duo) before making his way through Denmark, France, England, and Ireland. By 1970, Suzuki had landed in Germany and was cast in a Munich production of the countercultural musical Hair. During his travels, Suzuki had occasionally made money by busking in the streets, and feeling hemmed in by the rigors of performing the same songs each night, he took to performing in the streets in his free time. One of his improvised street performances was seen by Holger Czukay and Jaki Liebezeit, the bassist and drummer with the German progressive band Can. Can's vocalist, Malcolm Mooney, had recently left the band, and they were wondering how to fill his place for a gig that evening. Czukay invited Suzuki to perform with them, and the band was impressed with the strength and imagination of his improvised delivery. Suzuki joined Can full-time, making his recorded debut with the group on the song "Don't Turn the Light On, Leave Me Alone," featured on the 1970 album Soundtracks. Suzuki would record three albums with Can -- 1971's Tago Mago, 1972's Ege Bamyasi, and 1973's Future Days -- with the singer often creating spontaneous lyrics during studio jams that would be later edited into completed songs.
In 1973, Suzuki left Can, and for the next ten years, he stayed out of the spotlight as he got married, became a Jehovah's Witness, and dealt with health problems. In 1983, Suzuki returned to performing, appearing on-stage with Dunkelziffer, a group led by Jaki Liebezeit, and recording a pair of albums with the band, 1984's In the Night and 1986's III. (A Dunkelziffer concert from this period featuring Suzuki was released in 1997 under the title Live.) In 1986, Suzuki and Liebezeit formed the Damo Suzuki Band, which also included Dominik von Senger on guitar and Matthias Keulon keyboards. By this time, Suzuki had become disenchanted with the studio recording process, but he gigged regularly and often recorded his shows, and in 1998 two archival releases from the Damo Suzuki Band were issued, V.E.R.N.I.S.S.A.G.E. and the seven-disc set P.R.O.M.I.S.E. In the late '90s, Suzuki formed what he called Damo Suzuki's Network, his umbrella name for improvisational performances with musicians from all over the world. For his Network shows, promoters for each appearance would provide Suzuki with a band, and they would generate spontaneous music with Suzuki on vocals (the vocalist describes his collaborators as "sound carriers"). Suzuki would release more than a dozen live albums under the Network rubric, and he's also issued collaborations with existing groups and soloists, including Cul de Sac (2004's Abhayamudra), Omar Rodriguez-Lopez (2007's Please Heat This Eventually), the Holy Soul (2010's Dead Man Has No 2nd Chance), Mugstar (2015's Start from Zero), and Jelly Planet (2018's Damo Suzuki & Jelly Planet). In 2014, Suzuki was diagnosed with colon cancer, and his treatment left him unable to travel or perform for a spell, but in 2016 he was well enough to return to the stage, and still performs regularly. He will embark on a coast to coast tour of the United States in the spring of 2020. This will mark Suzuki's first run of U.S. performances in over 10 years.
https://www.facebook.com/Damo-Suzuki-57135600597/
Damo's Suzuki's Network is composed of "sound carriers," unique to each performance. Sound carriers for this evening's event are:
John Moloney -drums (Sunburned Hand Of The Man, Thurston Moore, etc...)
Kryssi Battalene -electric guitar (Mountain Movers, Headroom, etc...)
Rob Thomas -bass guitar (Sunburned Hand of the Man, Dalthom, etc...)
Wednesday Knudsen -flute, sax (Pigeons, etc...)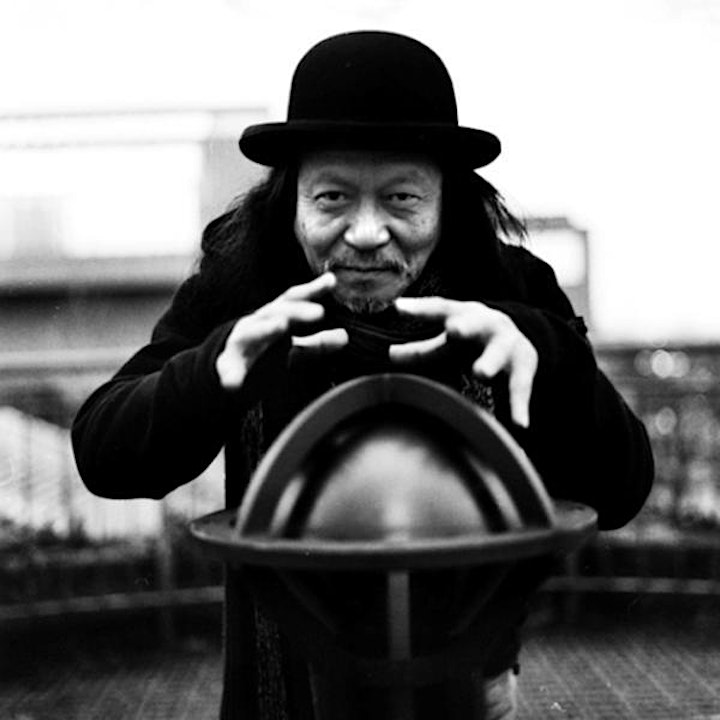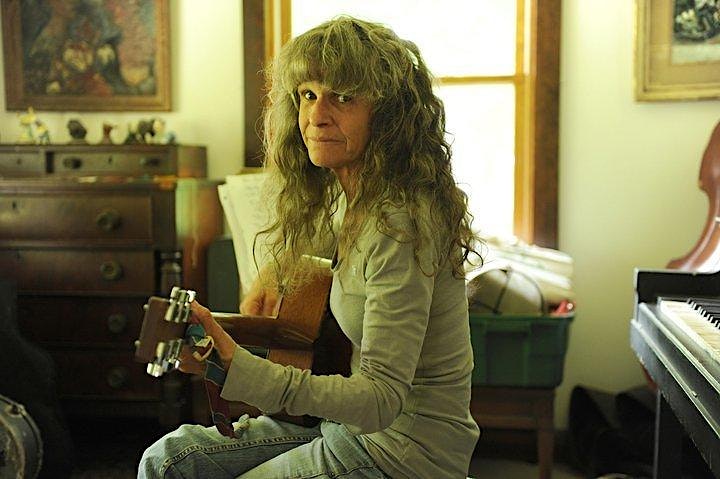 Kath Bloom
For fans of the song and how to feel it. Kath Bloom (USA) is some kind of legend. She comes from a special place where country, blues and folk are made beautifully translucent and emotive. She has a special gift – her voice is delicate and tender, yet retains that raw emotion and hard worn truths that allows each sung word to be felt.
The more you hear of Kath Bloom, the more you notice it's not just the arresting voice, but the power of the songwriting. "Beautiful" is the typical response—the kind of beauty that comes from truth, musical and the deeply lyrical. There are no good comparisons, but if you like the deep well of Emmylou Harris, the more poignant lyrics of Lou Reed, the joy of Maher Shalal Hash Baz or even Joni Mitchell, you're kinda in the right zone. In reality, she's simply Kath Bloom: horse whisperer, vocalist, mum, songwriter and a beautiful person.
Her albums recorded with Loren Mazzacane Connors in the 70′s/80′s are rare things, full of songs that float and melt into the ether. Impossibly beautiful and hard to find on LP, but check the reissues from a few years ago . In the 90′s Kath's music was famously featured in Richard Linklater's film Before Sunrise. Since then she has been busy writing and recording to great acclaim. Two new albums in the last few years and she and her songs where also honoured on a tribute album featuring Bill Callahan, Scout Niblett and Mark Kozelek.
"Bloom sounds like a woman who has spent years in the wilderness… An earthy, unpretentious presence, she can snap a heart like a twig" – Pitchfork
"Devastating songwriting."- NPR Song of the Day
"If you're after some real emotion from one of America's undiscovered greats then look no further." -Boomkat
"One of the most beautiful singers ever. Heartbreaking." -Devendra Banhart
*****DOORS/DJs MV&EE at 8pm, SHOWTIME at around 9pm*****
Performers
Date and Time
Location
Refund Policy