Damn! I Didn't Think About That: Business 101 For Freelancers Webinar

Wednesday, January 18, 2012 from 4:30 PM to 6:30 PM (PST)
Event Details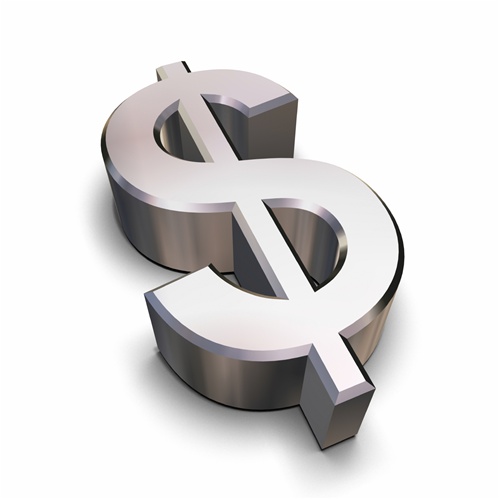 BUSINESS 101 WEBINAR LIVE WITH CRYSTAL WRIGHT

Join Crystal Wright on Wednesday, January 18, 2012 from 4:30PM PST - 6:30PM for this LIVE interactive 2-hour Webinar Presentation titled "Business 101 For Freelancers" with Crystal Wright.

Class size limited to 24 seats for MAXIMUM participation. Follow along, ask questions and get the help you need.

In the Business 101 For Freelancers Webinar, Crystal Wright covers an array of topics about life as a freelance artist. From confirming the jobs that you do with a deal memo, to invoicing the jobs after the shoot, to setting up a simple filing system, knowing what you can write off, how to set up a business checking account, tax tips, and not getting stuck with a bounced check from a bride, Business 101 has got you covered.

The fun part of being a freelancer is putting on the makeup, styling the hair, pulling the clothes and painting the nails. However, setting up a system that deals with the mounds of paper, tax issues, collecting advances from clients, confirming your jobs on paper and staying out of trouble with the IRS is what will keep you sane and WORKING. As a Freelance PROFESSIONAL, you will need to know how to invoice for the jobs you complete in a timely fashion, collect and turn in receipts for reimbursement, and how to log your miles and metered parking so you don't get stuck with the bill at the end of the year. Clients may not take any taxes out of your check, however, when the IRS 1099 form arrives at the end of the year, you may still have to pay taxes. "Damn! I Didn't Think About That: Business 101 for Freelancers" will teach you how to fill out a deal memo, show you what to do with all of the receipts you collect and then point you in the direction of an online invoicing tool that will eliminate the need for paper invoices. You'll be given the Crystal Wright approved resources list for business cards, comp cards, portfolios and websites. Crystal Wright
In the Business 101 For Freelancers Webinar, Crystal Wright will cover an array of topics about life as a freelance artist.

From confirming the jobs that you accept with a deal memo, to invoicing the jobs after the shoot, to setting up a simple filing system, knowing what you can write off, how to set up a business checking account, tax tips, and not getting stuck with a bounced check from a bride, DAMN! I DIDN'T KNOW THAT: BUSINESS 101 FOR FREELANCERS has got you covered.

The fun part of being a freelancer is putting on the makeup, styling the hair, pulling the clothes and painting the nails.

However, setting up a system that deals with the mounds of paper, tax issues, collecting advances from clients, confirming your jobs on paper and staying out of trouble with the IRS is what will keep you sane and WORKING.

As a Freelance PROFESSIONAL, you will need to know how to invoice for the jobs you complete in a timely fashion, how to collect and turn in receipts for reimbursement, and how to log your miles and metered parking so you don't get stuck owing Uncle Sam at the end of the year.

Clients may not take any taxes out of your check, however, when the IRS 1099 form arrives at the end of the year, you may still have to pay taxes.

"Damn! I Didn't Think About That: Business 101 for Freelancers" will teach you how to fill out a deal memo, a voucher and an invoice as well as what to do with all of the receipts you collect. Not to be outdone, we will then point you in the direction of an excellent online invoicing tool that will eliminate the need for paper invoices altogether.

Attendee List
Sort by:

Date

|

First Name

|

Last Name
Organizer
Crystal Wright gets people UNSTUCK! As a former celebrity styling agent, she empowers makeup, hair, fashion and photography professionals to transform their passion into a sustainable business.

The PYP workshop program and the Hair Makeup & Fashion Styling Career Guide are jewels in the Crystal Wright Live crown. "My mission is to educate, inspire and motivate freelance professionals to take their careers into their own capable hands and step boldly into their next level."
Some of the most successful freelance artists known today credit Crystal Wright with giving them the tools they use to thrive as in beauty, fashion, advertising and entertainment.

As a career coach, Crystal provides insight, accountability, motivation, a master plan and the expert tools to succeed. She has simplified her method into steps and strategies that artists can apply immediately to build their freelance businesses, and return to them if they ever get off track.

She has authored 2 books; The Hair Makeup & Fashion Styling Career Guide & 30 Days at 100 Percent: Changing Your Life 30 Days at a Time.

Her continued relevance in a changing market can be attributed to her thirst to prepare herself and her students to compete and succeed where they meet opportunities.

We invite YOU to take the first step.