Description

Richard Taylor OBE and trustees of Damilola Taylor Trust invite you to the Damilola Taylor Memorial Lectures 2017. This event is an advocacy activity designed to keep the issue of knife crime and its destructive impact on the life chances of youth in inner cities high on the public agenda. We have a number of speakers including the Commissioner of the Metropolitan Police, Cressida Dick.
Knife crime is on the rise across the country. In 2016, London (excluding the City) accounted for approximately three in ten recorded knife offences nationally. In the 12 months prior to March 2017, over 12,000 knife crime offences were recorded in London. In 2016, knife crime across England and Wales rose by 14 per cent, compared to 11 per cent in London. The majority of knife crimes in London are related to street violence and robbery. Young Black and Minority Ethnic (BAME) males are frequently the victims of non-domestic abuse related to fatal knife crime, with almost half of all victims of non-domestic knife homicide being black males aged 15 to 24.
The scourge of youth on youth crime arise from and persist because of a complex combination of actions and ommissions by players in all sectors - and therefore can be solved only by the coordinated efforts of those players, from businesses to government agencies, charities and members of affected populations.
We are staging this annual event to appeal for the increased involvement of UK corporate businesses in programmes which offer work placements, internships and mentoring to support development of inner city youths. We hope this will support young people from disadvantaged backgrounds so they can improve their employability skills, connect to training and jobs and lead to further economic opportunities required for productive participation and integration into society.
With the theme, "Creating Alternative Pathways for the Youth" this year's lecture provides a platform for us to share details of the programmes we are implementing to support the development of young people from disadvantaged backgrounds upgrade their basic and employability skills.
Join us on Friday 24 November 2017 as we share

ideas and solutions for resolving the social challenge of our time with policy makers and thought leaders: Local Council Leaders, MPs, the Police, UK businesses and youth development practitioners.
Register to order your ticket.
---
Sponsored by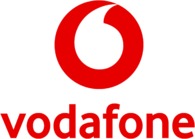 Supported by: