About this Event
Ticket Sales online end at 11:59 PM on 9/25. On the day of the event, general admission and student tickets will be sold at the door. Cash or credit card will be accepted.
Please join us for a conversation between Damien Chazelle and Roger Durling.
Raised in Princeton and a graduate of Princeton High School, Damien Chazelle is the youngest director ever to win an Academy Award for his work on La La Land (2016). Chazelle also wrote and directed the acclaimed film Whiplash (2014), which drew upon his experiences as a jazz drummer in high school. Chazelle's most recent film, First Man (2018) delves into the life and career of astronaut Neil Armstrong.
Co-presenter Roger Durling has spent the past 17 years as Executive Director of the Santa Barbara International Film Festival and is credited with elevating that event's reputation to one of the top film festivals in the United States. Durling attended The Peddie School in Hightstown, New Jersey, and now serves on The Peddie School Board of Trustees.
The evening's conversation between Damien Chazelle and Roger Durling will include select film clips from Chazelle's work and opportunities for audience Q & A.
Sponsor level tickets include a pre-event supper at 6 PM and/or a post-event dessert reception with the evening's speakers in the Church's Assembly Room.
We hope you will join us to support the academic achievement of incarcerated people.
Melanie Clarke, Lee Gladden, and Melissa von Stade
Event Co-Chairs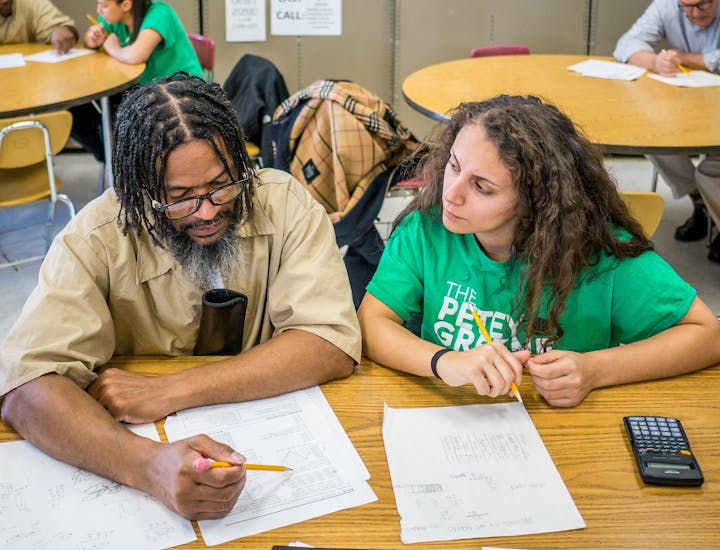 Envisioning a world in which all incarcerated people have access to high-quality academic programs
Founded at Princeton University in 2008, the Petey Greene Program recruites volunteer tutors, primarily college students, to support the academic achievements of incarcerated people. In 2018 alone, the Program supported nearly 1,000 volunteers who delivered over 13,000 hours of tutorings with approximately 2,500 incarcerated students in 46 prisons, jails, and detention centers.