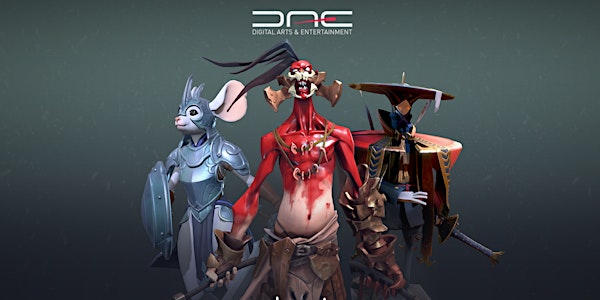 Dames(+) of DAE
Gather together at Mary's Irish Pub and meet fellow female/female-identifying students studying DAE! (Others welcome as well!)
When and where
Location
Irish Mary's 19 Kapucijnenstraat 8500 Kortrijk Belgium
About this event
Hi there lovely DAE Community,
We've realized more and more over the past years -- and have listened to personal testimonies from students and alumni -- that, within a technical degree programme & eventual workforce that finds itself quite male-oriented, our female/female-identifying students don't have opportunities to connect with each other throughout the school day. Especially if you are one of a few female/female-identifying students in your classgroup, we can imagine it might be challenging to reach other such students as you spend much of your time here within the scope of your classgroups.
Thus, we'd love to provide an opportunity for you to meet each other & connect over a drink -- the main goal of 'Dames(+) of DAE' is to provide you with the chance to connect with one another/share experiences/enjoy some company amongst other like-minded students.
Nothing beyond that: If you're a female/female-identifying student and would like an opportunity to connect with others who share similar experiences, feel free to join us for a drink on Tuesday, 6 December from 7-10 pm at Mary's Irish Pub!
**IMPORTANT NOTE: This is meant to be an inclusive, welcoming space: If you are not a female/female-identifying student (trans or non-binary, for example), you are still more than welcome to join us! If you are a male student, you are also by no means prohibited from joining the event. We would just like to take this opportunity to support a subset of our student community, and offer them an opportunity to connect with each other.
DATE: Tuesday, 6 December 2022
TIME: 7-10 pm
LOCATION: Mary's Irish Pub (Kapucijnenstraat 19, 8500 Kortrijk) (Mention the reservation from Allie at the front, or just head on back to the Celtic Room in the back!)
More details to be shared before the evening itself!
We look forward to seeing you there! :-)