Ticket availability is limited for social distancing measures. Audience size is limited.
About this Event
Due to ongoing capacity restrictions, we kindly request that you purchase tickets in specific areas according to your group size. We reserve the right to move your reservation if it does not match the seating group size. This will help us ensure that our venue remains viable for the foreseeable future. For individuals or groups larger than 4, please call us at 302.684.3038 and our box-office staff would be happy to assist you.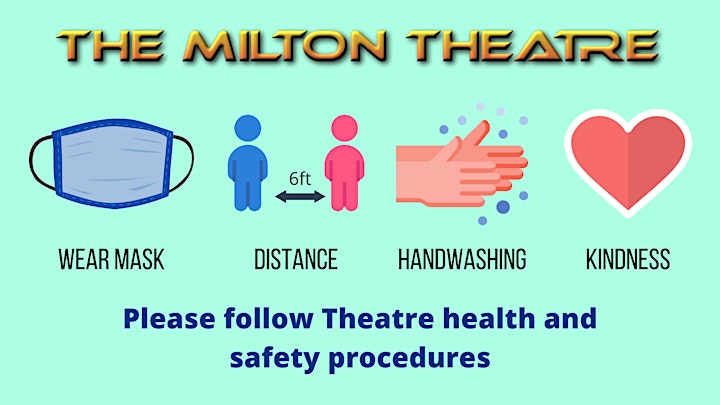 Play "The Motherhood Game"
Mother and child compete for the "Best Mom" award in Newlywed Game fashion.
EVERY SHOW WITH THE DAME IS A NEW NIGHT OF COMEDY! Experience Dame Edna like no other!
Dame Edna's award-winning Honorary Understudy is back for more! Get ready for another belly-busting good time and make sure you come prepared! She's ready to share a round of Coronatinis, crazy zingers, double-entendre one-liners, and mischievous observations of the Milton crowd!
Scott Mason has been professionally impersonating Dame Edna and entertaining audiences since 2003. He was chosen by Barry Humphries (the real Dame Edna) as her Honorary Understudy in 2010 on Broadway!
Mr. Mason blends his own comedic material and that of the real Dame. He was inducted into the Sunburst Convention of Tribute Artists' Hall of Fame for "Funniest Male" in 2011 and won Best Comedian in the Las Vegas Reel Awards in 2010.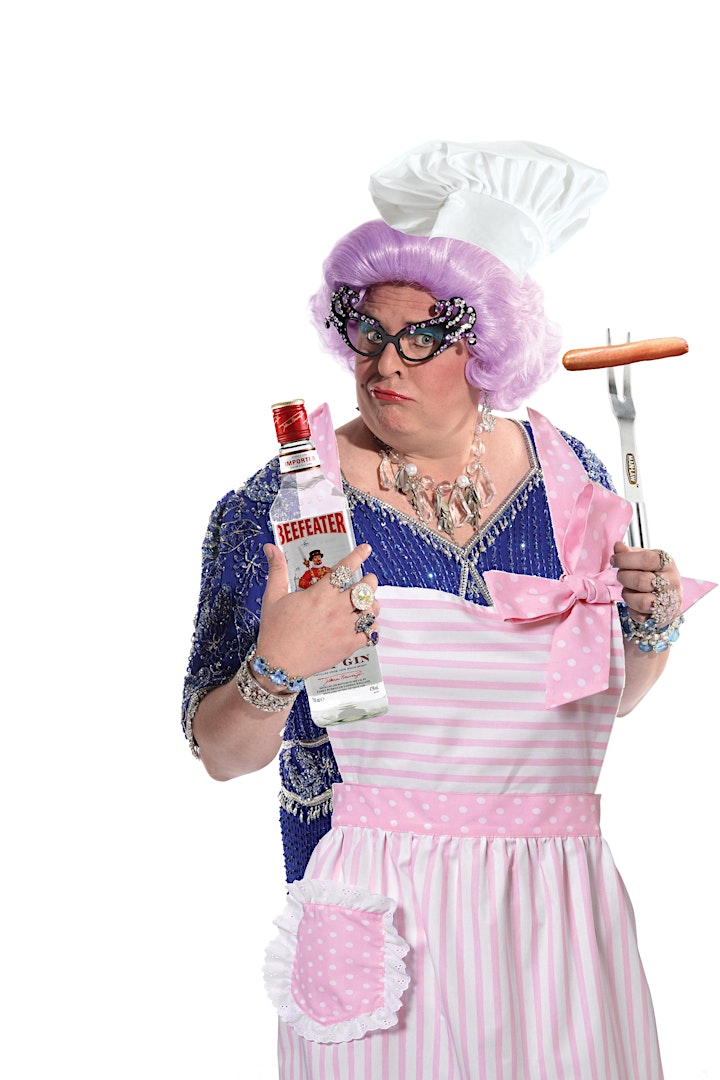 Graphic by Peter Kuo Photography
About Scott Mason
Scott F. Mason celebrates over ten years of impersonating Dame Edna and has performed throughout the Mid-Atlantic, Broadway, Florida, Las Vegas, DC, and Sedona, AZ.
In February 2010 he auditioned for the real Dame Edna, Barry Humphries, for the title of "Honorary Understudy to Dame Edna" on Broadway, NY, while Humphries and singer Michael Feinstein were prepping their new show "All About Me." Mason won the title over a dozen other contenders and appeared in the show's Playbill. Greenwich Village Voice theater critic, Michael Musto praised his performance and invited him as a special guest at his birthday party that year.
In 2010 and 2012 he won "Best Comedian" at the Las Vegas Reel Awards which is akin to the Oscars for the Tribute Artist Industry.
He has participated in the Sunburst Conference of Professional Celebrity Impersonators since 2008 where he won "Funniest Male", "Best Transformation", and "Best Male Costume" three times each and has been inducted into their Hall of Fame for each in 2011, 2013, and 2014 respectively. He was one of three finalists for the "Agent's Best" (meaning the best act out of dozens that agents reviewed) award in 2010 and 2012. In 2011 he was awarded the Silver Best Showcase Award 3rd place and in 2012 he won Gold (2nd).
His Dame has been seen on the Rachel Ray show as well as Fox News 35 in Orlando and the national CBS Sunday Morning news. He is also featured prominently in the award winning 2010 documentary short subject "Just About Famous" and its full-length follow-up in 2013. Information on the film and Mason can be seen on IMDB.com.
As Dame Edna, Mason has emceed galas and variety shows, made guest appearances at weddings, bridal showers, and birthdays, as well as doing corporate shows. He is most popular for his full length two hour shows (complete with intermission) performed at regional, community, and dinner theaters.
Mason has been active in theater since 1985, and was a member of the National Dramatists Guild, having written over 25 plays produced in Delaware and Off-Off Broadway. As an actor, he has acted over 100 roles, and appeared for 30 years with the Delaware Dance Company's "The Nutcracker" . He has also directed over 100 plays for community and regional theater.
The Milton Theatre is "COVID-19 Customer Protection Standards Certified" by the Delaware Division of Small Business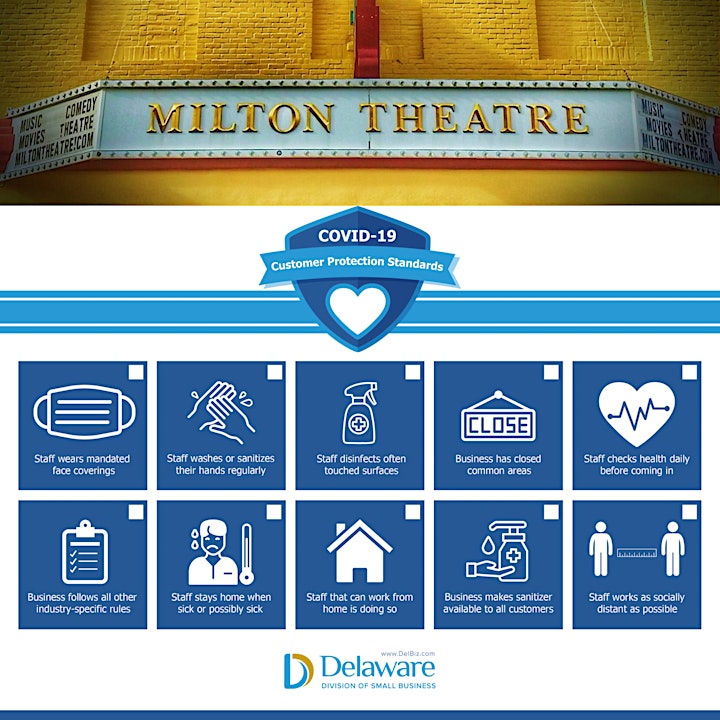 About the Milton Theatre
Official Website | Facebook | Twitter | Instagram
The historic Milton Theatre is a uniquely diverse venue where you will find the best local, regional, national, and international talent. Free municipal and on-street parking are available. Full bar and light food options available. This facility is fully accessible.