Dallas, TX (Oct. 29th) Max Super Saturday Training

Saturday, October 29, 2011 at 1:00 PM (CDT)
Event Details
Our Max Team
Vision Casting and Training
Whether you're a new Associate with MAX INTERNATIONAL or you have been in the business for awhile --- you don't want to miss this special New Associate Orientation Super Saturday!

This SYSTEM has been designed to help you create DUPLICATION by bringing your new Associates up to speed rapidly using the MAX Action Plan, MAX's key business plan for starting out right.

Max Associates will be empowered and motivated to use the New Associate Orientation with their new and existing Associates. This will free you to continue your focus on prospecting and recruiting. Here's what key leaders said about the PREVIEW of NAO:

"Thank you so very much for the extremely constructive, supportive and educational time you shared at the New Max Associate Orientation on Saturday. The event was POWERFUL! It was evident that you have labored a very long time to create a training system that would help us ALL experience success with Max International if we are willing to listen, learn and follow the simple steps you have implemented with your system. Thank you for the willingness to "hold our hands" through this process and patiently work with us so that we will be more effective and successful Max Associates. Each of you has demonstrated a great deal of character and professionalism. And the heart and passion to genuinely want to help others came across loud and clear. Our mission is to take Max to the world and there are no better field generals to lead this valiant charge than you."
-- Dianna Delp, Gold Associate
"The training on Saturday could not have come at a better time for me as I have been considering how to get re-engaged. The way that you simplified the process of training new associates as they come on board makes it much easier to know what to do when we sign them up. Since there is a step-by-step MAP in place to get them going right away, there is no excuse for leaving a new associate out in right field as I have done before. Thanks to you, Chad and Danny for your time and effort to get us back on track!"
-- Debbie Van Voorhis, Silver Associate
"I was sorta familiar with MAP, but had not looked at it in the detail covered at this NAO training event...learned some info that will benefit my prospecting! It was important (personally) to hear other OMT leaders share their business related experiences with MLM, and express their desires to help us achieve success also....hopefully this will be an ongoing endeavor in the future!? Thanks for the Prospect Prioritizer spreadsheet Attachment."
-- Frankie Rogers, Senior Associate
These leaders are inviting their groups to attend this very important report and training. Here's the info you need:
Agenda:
Saturday, October 29, 2011
12:30 PM - 1:00 PM - Registration

1:00 PM - 2:00 PM – Miami Regional Report and Vision Casting

2:00 PM - 6:00 PM – "Funnel Training" - New Associate Orientation
Featuring: Chad Statham, Dianna Delp, Sally Adamcik, Wes Spiegel and Our Max Team of Associates.
Early Bird registration is $15 online. If you do not pre-register online, you will need to register at the training event for the cost of $25 per person.

When & Where

Dallas/Fort Worth Airport Marriott
8440 Freeport Parkway
Executive Board Room #1950
Irving, TX 75063


Saturday, October 29, 2011 at 1:00 PM (CDT)
Add to my calendar
Organizer
Our Max Team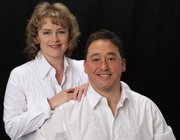 Chad and Jill Statham
Diamond Associates
Dallas, TX (Oct. 29th) Max Super Saturday Training