Description
The Texas Tribune is pleased to present a series of events focusing on the major policy debates of the 85th Texas Legislature — and what they mean for one of the state's largest cities and its surrounding communities.
Join us in person or on our livestream for the third and final installment of this series: a conversation about public education, immigration, health care, spending, taxes and other consequential matters with state Sens. Konni Burton, R-Colleyville, and Royce West, D-Dallas. Tribune co-founder and CEO Evan Smith will moderate.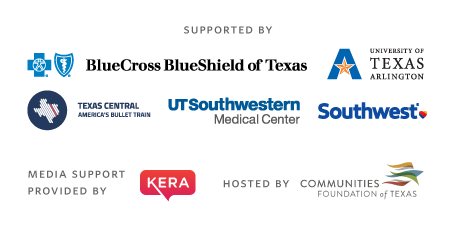 Burton, R-Colleyville, has represented Senate District 10 since 2015. She currently serves as vice chairwoman of the Senate Administration Committee and sits on the Criminal Justice, Health & Human Services and Natural Resources & Economic Development committees. Prior to her election, Burton served on the steering committee of NE Tarrant Tea Party and was later elected vice president of the NETTP Board.
West, D-Dallas, has represented Senate District 23 since 1993. He currently serves as vice chairman of the Senate Higher Education Committee and sits on the Administration, Education and Finance committees. Additionally, West has been appointed to serve on the Supreme Court of Texas Permanent Judicial Commission for Children, Youth and Families and is a partner at West & Associates, LLP.
This event will be held in the Community Room in the Mabel Peters Caruth Center at the Communities Foundation of Texas campus in Dallas (map). Visitor parking is available in the parking lot just south of the building. The event is free and open to the public and includes a light breakfast.
---
The "Dallas & the Legislature" series is sponsored by Blue Cross and Blue Shield of Texas, The University of Texas at Arlington, Texas Central, UT Southwestern Medical Center and Southwest Airlines, the official airline of Texas Tribune Events. The series is hosted by the Communities Foundation of Texas. Foundation support is provided by the Dallas Women's Foundation, the United Way of Metropolitan Dallas and the Simmons Sisters Fund of the Dallas Foundation. Media support is provided by KERA. Though donors and corporate sponsors underwrite our events, they play no role in determining the content, panelists or line of questioning.