Description


North Texas has more than 28,000 nonprofits which collectively have over $178 billion in cash and assets. They account for 102,000 jobs across the region. More than 83% of these organizations have budgets under $100,000 and statistically many will fail, as well as 50% new of startup nonprofits annually.
Startup nonprofits are typically founded by community residents or stakeholders who understand challenges within a community and have solid ideas on how to resolve some of those challenges. Oftentimes they formally create a nonprofit and typically file the paperwork without a real idea of what they will do with the structure. This leads to a high number of nonprofits with a large portion of them failing annually. Many founders create nonprofits from a passion filled place, but fail to recognize the business acumen needed to effectively run, sustain and scale the organization.

Join award winning nonprofit expert Kimberly O'Neil, CEO of The Giving Blueprint and founder of Cause Studio, for an in-depth discussion on what it takes to not only start but sustain a nonprofit organization.
Key topics include:
- Options to serve beyond a 501c3
- Identifying your why and target audience
- Creating a mission driven organization
- Conducting a startup needs assessment
- Being clear about programs and services
- Monitoring performance and social impact.
Agenda:
10:00 am - 10:30 am: Introductions and Overview
10:30 am - 1:00 pm: Workshop Training
1:00 pm - 2:00 pm: Roundtable Discussion Over Lunch

About Kimberly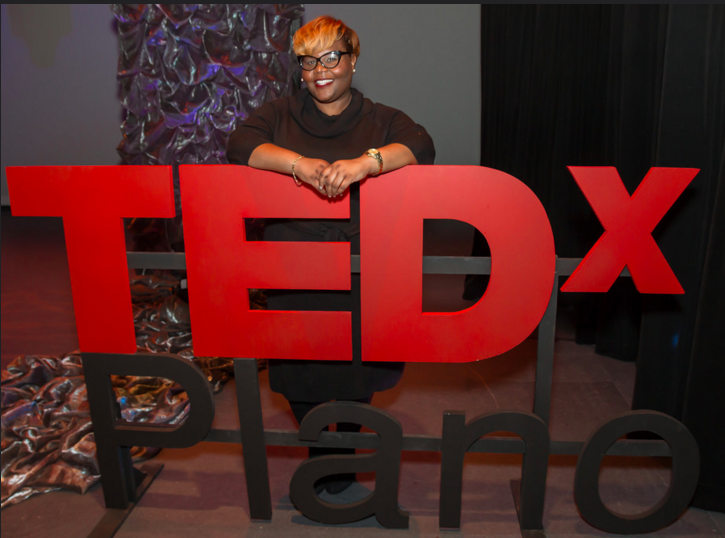 Kimberly O'Neil MPA, MA, CPM is an award winning executive leadership and nonprofit expert. As the youngest African American woman to serve as a City Manager in the United States, she is now the Chief Executive Officer of The Giving Blueprint, a company with a three point mission to increase community engagement through the development of strategic partnerships, advocacy growth and civic education throughout local communities. As a veteran senior government and nonprofit executive, she has used her voice to impact policy decisions while lobbying in New York City and on Capitol Hill.
Kimberly is a featured expert in community giving for HuffPost Live and has presented talks to well known organizations such as: TEDxPlano, CNM Connect (formerly Center for Nonprofit Management), Executive Women in Texas Government, National Association of Women Business Owners and Good Morning America Contributor Tory Johnson's Spark and Hustle Tour. She is also one of the co-organizers for The Thrive Tour, a national multi-city training workshop series for nonprofit leaders. Kimberly serves an Advisory Committee member and mentor for the United Way of Metropolitan Dallas' social innovation program GroundFloor.
As a social entrepreneur, Kimberly recognizes the value that startup nonprofit organizations provide to communities. In January 2015, she launched Cause Studio, an organization designed to reduce the number of failing startup nonprofit organizations in North Texas. Most recently she served as the social entrepreneurship track lead for Dallas Startup Week which provided training for more than 350 social innovators. In addition to being a sought after thought leader, strategist and speaker, Kimberly is a Political Science Professor and a published author.