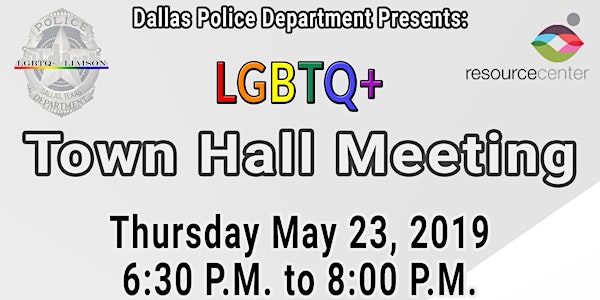 Dallas PD- LGBTQ+ Town Hall Meeting
Location
Resource Center
5750 Cedar Springs Road
Dallas, Texas 75235
Description
We want to hear from you! Join us for an evening of conversation around our LGBTQ+ inclusive outreach efforts.
Hear from our Chief of Police U. Reneé Hall and Dallas County District Attroney John Creuzot.
Over the last year we've focused on our internal training and recruitment efforts. We want to share those efforts with you and hear your feedback.