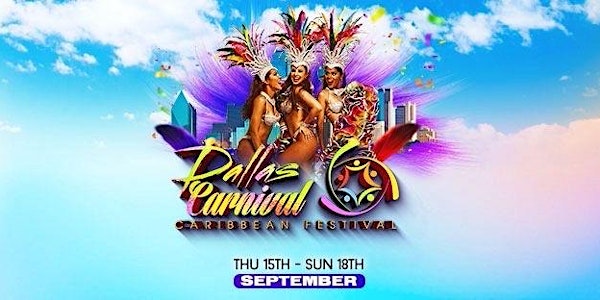 Dallas Carnival Caribbean Festival - EVENTS 2022
Dallas Carnival Caribbean Festival Events
About this event
Dallas Carnival Caribbean Festival Events
 Black Ops - 9/15/2022
Dallas Carnival Caribbean Festival 2021 kicks off with Black Ops, the ALL BLACK or MILITARY attire. This event will be held at Heroes Lounge.
 Pandemonium Til J'ouvert (Cooler Fete) - 9/16/2022
Paint, Powder and PANDEMONIUM. This event will be held at Ringo's Hideout 9500 Southwest Dr. Fort Worth Texas. BYOB. No glass bottles, ice or chasers allowed
 White Lies (ALL WHITE AFFAIR) - 9/17/2022
Our Premiere ALL WHITE Party, where we'll need you to come out and SHOW out. Event location - To be announced
 Dallas Carnival Caribbean Festival - 9/18/2022
Carnival Parade filled with food, music and festivities for the young, old and in between. Children under 12 years old are free. This event will be held at Joe Pool Lake.
TICKET ONLY EVENTS…Tickets will need to be available upon entry (either electronically or printed). Tickets will be available at the door of each event at a higher cost.