Description
Welcome to Asian Street Food Night Market in the Greater Dallas Area! October 27th weekend will be our 2nd event of this year. Bring your friends and family to eat some REAL Asian food!
20+ local Asian Vendors will be cooking and serving over 100 different types of Asian dishes and snacks, including Chinese Crepes, Takoyaki,, Uyghur lamb kebab, Skewers, Fruit Teas, Thai dessert and so many more!!
Our vendors lineup include the popular ViVi Bubble Place, MoMoCha,Chatime &ZenQ, Meccha Matcha,Mango Mango, No1 BBQ, More Fan,Tokyo Harbor,Bay Seafood Kitchen, Yoshi Shabu Shabu, Big Claw, Cha Bar Thai, Fish House, Hunan Taste, More Fan,and more to be added!
Tickets are exclusively sold online. No tickets will be available at the door.

Location:
Super Fresh Market Parking Lot
1301 Custer Rd, Plano,TX 75075
Time:
Octocber 27 5:00pm- 10:00pm
The event is outdoor and there are parking onsite.Please bring CASH accordingly to purchase foods.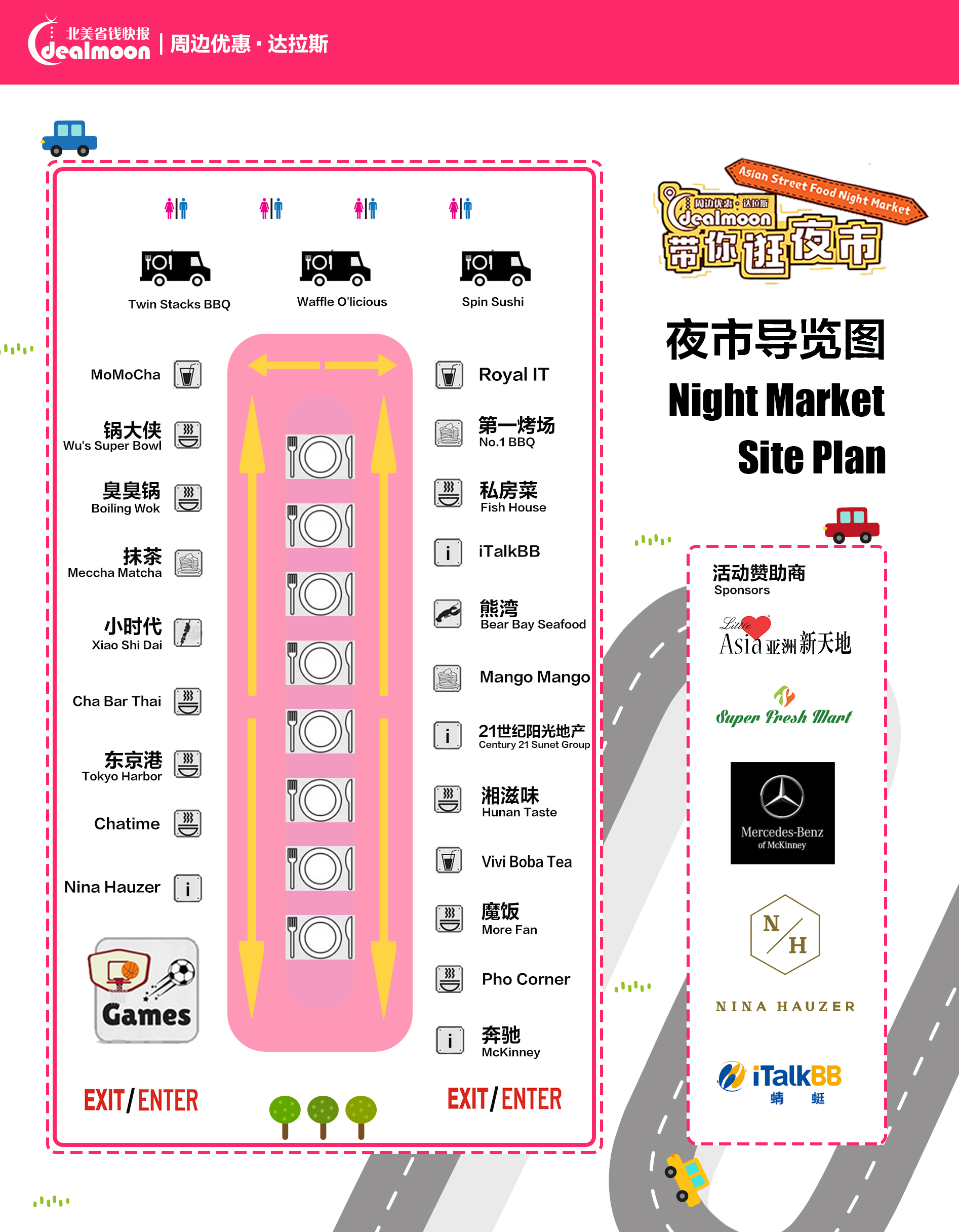 Dear Dealmooners, we are super excited to see you all on October 27th at our second food festival event in Dallas Area. Here are a few tips:
1. Tickets to this event are exclusively sold online (We expect they will be sold out today). There will be no tickets available for purchase at the door. We limit the tickets to make sure that everyone can have a great experience. We are not responsible for re-sale tickets. Buyers should be cautious of spams and other issues resulted from private transactions. Thanks for understanding.
2. Children under 5 years old can enter for free. Please watch your child at all times since we are expecting a large crowd.
3. Please bring cash to purchase food on site.
4. You can stay for as long as you would like until the event ends. Re-entries are allowed with your wrist bands.
5.There are mobile restrooms onsite and more restrooms in the plaza.
6.The event is dog-friendly. Please keep your dog on a short leash.
7. More info about our events will be updated on our Facebook page @DealmoonNightMarket and Instagram @dm_nightmarket. Tag us in your posts and stories to enter the giveaways of future events.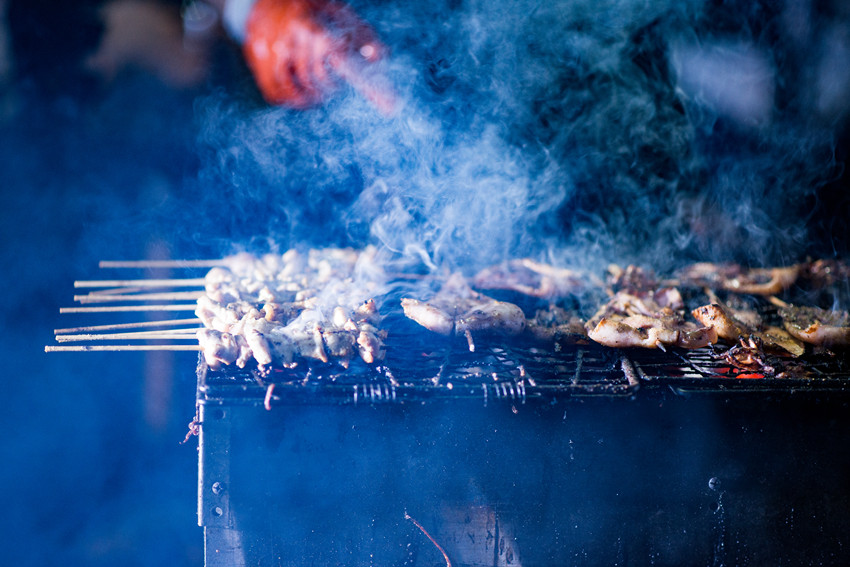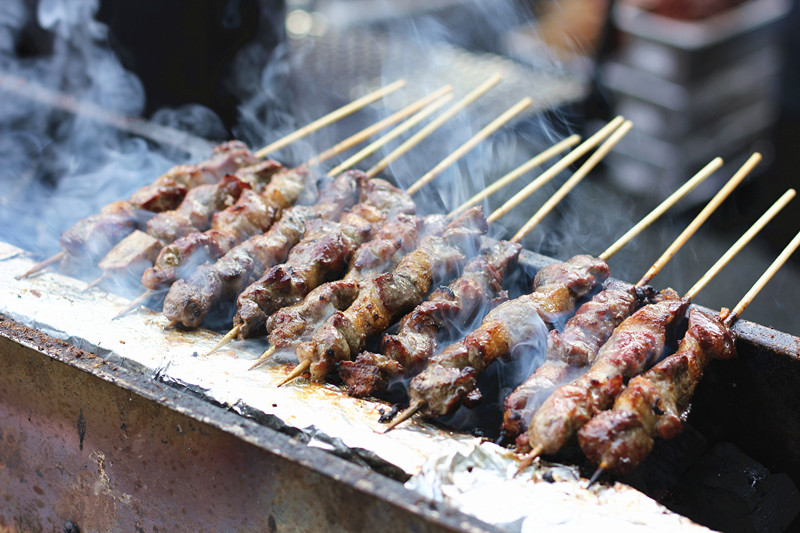 About Us
Dealmoon operates the leading social shopping community for Chinese expats around the world and is the largest Chinese-American blog with a developing Influencer network. Global consumer brands work with Dealmoon to reach the Chinese-language shopper. In 2016 alone, Chinese shoppers engaged with Dealmoon more than one billion times from the U.S., Canada, Australia, Japan, Korea, France, Germany, Italy, and Spain as well as China. Dealmoon now has expanded to local cities around the globe to promote the local shopping and dining services and provide our users with convenient shopping experiences.
中文用户请下载北美省钱快报APP,打开周边优惠进行购票,感谢您的配合!(For Mandarin-users only, please download the Dealmoon APP for purchasing tickets, Thank you!)