***You asked and we delivered---introducing the 2021 Adult Prom**
About this event
***You asked and we delivered---introducing the 2021 Adult Prom**
*Adult Prom- For everyone interested this event will be hosted by: Kendra Rainey-King, Damo King, Kandice Dennis and  Shorty.
Prom- A formal dance held by a high school at the end of the academic year, typically for students in their junior or senior year. Unfortunately, some of us experienced hardships, pregnancies, poverty or plenty of other reason why Prom wasn't fun for us. Well, it's going to be lit and we are having a complete do-over. Get your fit ideas together and come to get lit....let's make it a night that you will never forget...Dallas very own...Adult Prom 2021.
.***Our theme: Royalty Reigns--Forever Young Colors: Red and Black (colors are NOT mandatory)
Also, would you like to participate in the "Adult Prom" story contest? This is a contest where you send a 1-page essay on why you should be our "Adult Prom Star" for a chance to win $200-$500. In this essay, you will describe your hardship and exactly what you went through with your rawest emotions. Tell us a story about your prom night and maybe you will be our Star. Send an email to: DallasAdultProm2020@gmail.com by the deadline March 20, 2021.P.S. If you want to run for prom Queen, Princess, King or Prince...please express that to the email above.
We look forward to this event and what it will do for the community. You will be treated like royalty like never before, from red carpet to personalized slideshows to show your adolescence. Let's make this lit and show the millennium teens that they aren't the only ones who know how to party. Event is 21 and up ONLY. Alcohol will be served and a catered meal. Please let us know if you will be traveling from out of town so we can accommodate you as we will have a discounted hotel available upon request.
P.S. Please send three pictures of yourself after your ticket purchase to the email above. We want to celebrate you so please send a baby photo, teen photo and photo of you now. We want to collaborate this into our slideshow that will be viewed throughout the entire prom. Also, send your graduation year as well because we want to pay homage to you and make you feel extra Royal.
Please go to Dallasadultprom.org/tickets to purchase ticket ONLY.
Thanks.
K&K Events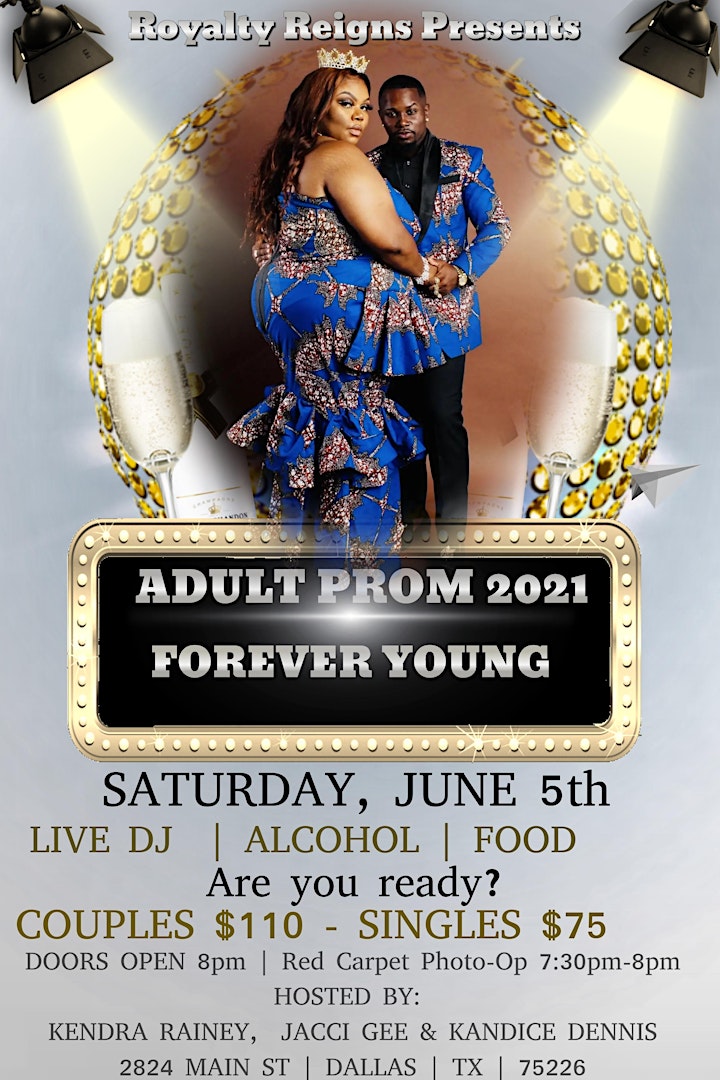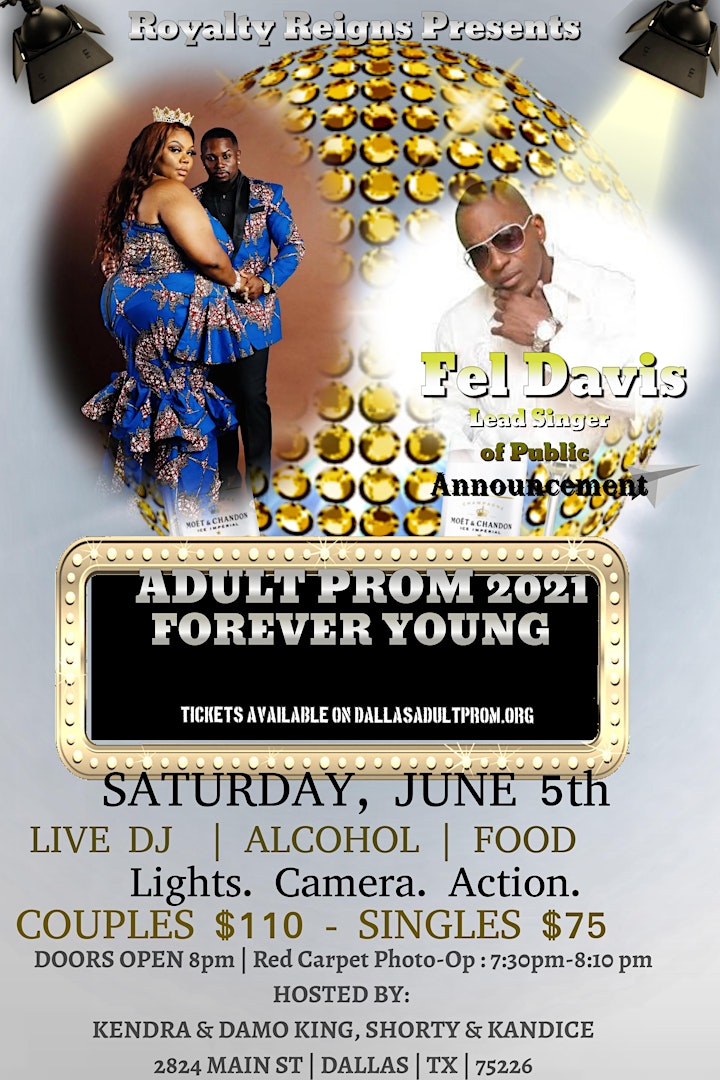 Excitingly, we will have Fel Davis-Lead Singer of sensational R&B group: Public Announcement in the building ..serenading us with real soulful music.
Please go to Dallasadultprom.org/tickets to purchase ticket ONLY.