Steps to Success – the annual event that brings together our Daily Work community – goes virtual with T. Mychael Rambo! All are welcome!!
About this event
Join Daily Work at Steps to Success for an Evening of Storytelling & Entertainment
This year's Steps to Success benefit honors our collective strength and resiliency with inspiring narratives from the Daily Work community. We promise it will be a program packed with what you love about our in-person events – impactful stories, interesting speakers, meaningful connections!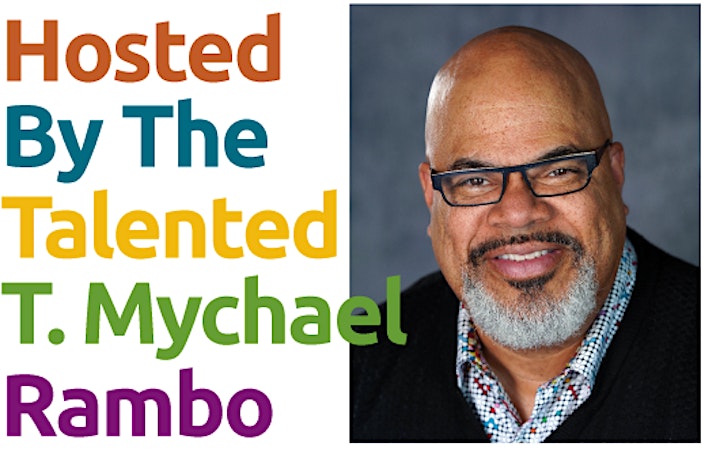 Regional Emmy Award-winning actor, vocalist, arts educator and community organizer T. Mychael Rambo is master of ceremonies. Known for his baritone voice, he has performed principal roles at venues including: Penumbra, Guthrie, Ordway, Illusion, Mixed Blood, New Dawn, Park Square, 10,000 Things, Latte Da, Children's, Minnesota Opera, Carnegie Hall in NYC, and in Africa, Europe and South America. A residency artist and affiliate professor in the Theatre Arts & Dance department at the University of Minnesota, T. Mychael laces spirited storytelling, insightful observations, humor and song for a thought-provoking, transformative event!
- - - - - - - - - - - - -
I'm inspired by Daily Work's efforts to provide a safe space for folks seeking an uplift. They are a place that offers job search assistance, life coaching, and other resources that any of us might need, deserve, and appreciate during the daunting task of finding good work. ~ T. Mychael Rambo
- - - - - - - - - - - - -
Mark Your Calendar
Date: Tuesday, May 18, 2021
Happy Half-Hour: 6:30 p.m. CDT
There are two options for the Happy Half-Hour.
Log on early for a pre-event slide show with Daily Work photos & facts – including pop-up performances by T. Mychael Rambo! OR
If you have a table host, check with them about pre- or post-event gatherings they may be hosting online.
Virtual Program: 7:00 – 7:45 p.m. CDT
A mixed live & virtual event with T. Mychael emceeing our pre-recorded guest speakers. We think it will be thought provoking!
Place: Online...in the comfort of your own home!
Special Note: The event times are all listed in Central Daylight Time (CDT). If you live in another state, the event will play at a different time, e.g., for Eastern time the event will begin at 8:00 p.m. for Pacific time (west coast), the event will being at 5 p.m.
- - - - - - - - - - - - -
FREE – But Must Register by May 17th
Once you register, on May 17th (the day before the program) we will email you and your guests a link to watch the event on your web-enabled computer or device. Just click and view!
Email julie@daily-work.org or call (651) 204-3043 with questions. Go to daily-work.org for more info about our services or givemn.org/story/Stepstosuccess to donate.
Proceeds support Daily Work's employment services which aim to mitigate the barriers that limit access and opportunity for job seekers. Our nonprofit is able to help people transform their lives only because of the dedicated support of the many volunteers who commit time and energy to prep job seekers for the workplace, our employment partners who hire them, our generous funders, and your contributions. Thank you all!
Learn More About Our Generous Sponsors
HomeLight - Find the perfect St. Paul real estate agent!