We are super excited to be open! Reserve your spot today to swim!
About this Event
We are so happy to have you join us at the Outdoor Pool. Due to Covid19 please expect some changes during your visit. Our summer may be different but we can still have fun in the sun, while staying safe. Please read below before your arrival.
Swimming sessions will be reserved in 3 hour slots. Each time slot will have a total capacity of 200 people.
The sale of tickets will close 15 min before each swim session starts.
Rain Checks and Refunds will NOT be issued.
Camps and groups must have approval. Please email to request a date.
To prevent gatherings; the pool will close for the day if it begins to storm. Please watch the weather in Oak Ridge.
If there is a black out date; it may be full or predicted to storm/rain and the date has been removed.
Restrooms will be available but showers and changing rooms will be closed.
The Little Pool will be closed. Expect certain areas of the big pool and deck to be closed.
To further prevent large gatherings; No private or public pool parties will be allowed.
Parking will be across the street at the Oak Ridge High School. There will be a drop off point at the pool gate. While waiting for entrance; everyone will stand in a designated space in line at 6ft distances located in front of the pool gate.
Upon entry, proof of purchase will be required (print out or cell phone with QR code)
Each individual or family group of 5 or less, will be issued a 10X10 space in the beach area. Everyone must remain in their designated space when not swimming in the pool.
At the end of the 3 hour swim session, everyone will exit at the designated exit area, different from the entrance area. ( If two sessions are purchased back to back, all swimmers still must exit due to the cleaning process)
These are additional rules. All other general pool rules still apply.
Before arriving on your swim day; please ask these questions:
Have you been in close contact with a confirmed case of COVID-19?
Are you experiencing a cough, shortness of breath, or sore throat?
Have you had a fever in the last 48 hours?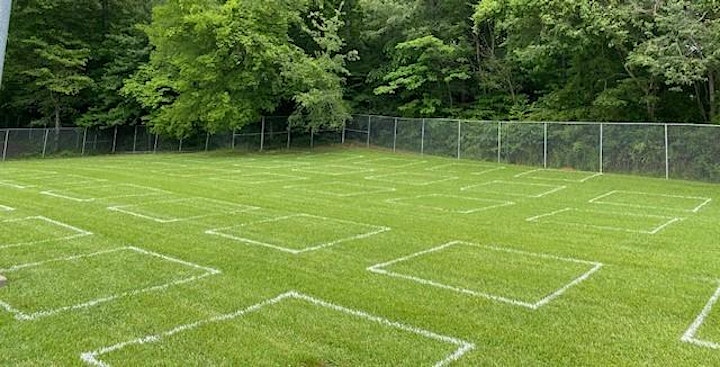 Each visiting group will be issued a 10X10 square for up to 5 people. Tents, no bigger than 10X10, will be allowed. If your group is larger than 5; 2 squares will be issued.