Event Information
Refund Policy
Contact the organizer to request a refund.
Eventbrite's fee is nonrefundable.
About this Event
Day to day management is key to a high functioning lean management system. When done well it aligns teams to performance goals, achieves organizational strategic initiatives, and enables individuals to optimize performance each and every day. This engaging and interactive session will provide the tools you need to start daily management in your core business.
EVENT SCHEDULE
6:00-6:45 - Registration & Networking
6:45-6:50 - Introduction by WOD leadership
6:50-7:30 - Workshop with icebreaker and learning activities (40 min)
7:30-7:50 - Breakout discussions with 3-5 attendees
7:50-8:00 - Debrief and closing
+ Appetizers are provided, and parking is free in the adjacent lot or on the street nearby.
PRESENTED BY DENVER HEALTH LEAN ACADEMY
Lindsay Beaudry, Sr. Lean Facilitator, LCSW, LBC
Carol Ann Kelly, Sr. Lean Facilitator
Beth Fingado, Director of Strategic Support Services, BSMT, MBA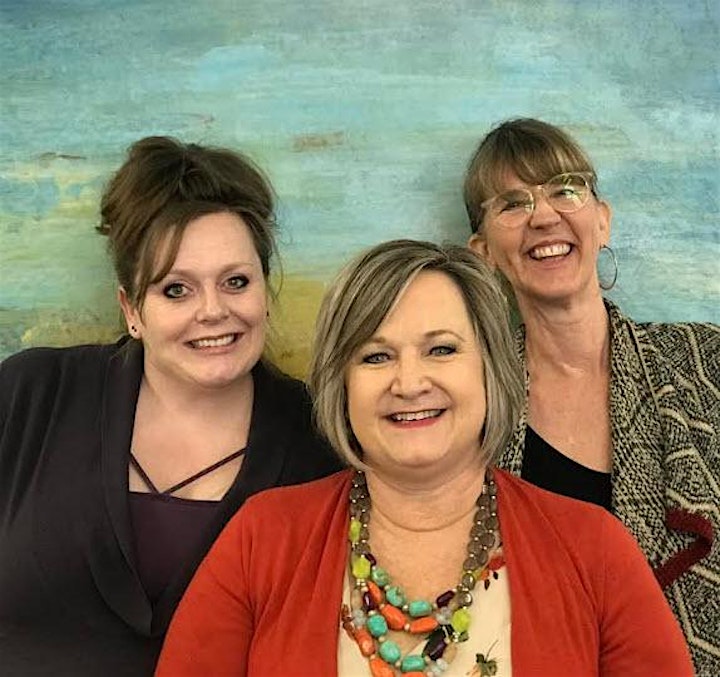 Lindsay Beaudry (left) Carol Ann Kelly (center), Beth Fingado (right)
Lindsay Beaudry, Sr. Lean Facilitator, LCSW, LBC
Lindsay Beaudry has been working as a Lean Facilitator at Denver Health since 2014. Before joining this team, Lindsay worked with the Health and Human Services system in Michigan. Her specialties included engaging in process improvement, behavior coaching, grant writing and advanced customer service delivery. Since joining Denver Health, Lindsay has received her Shingo Bronze Certificate. She has been active as a facilitator for lean events and engagement coaching. Lindsay is also an instructor for the Denver Health Lean Academy. She is a licensed clinical social worker, holds a Masters of Social Work in Management and Social Systems from the University of Michigan and performed her undergraduate work at Colorado State University studying Sociology, Criminal Justice and Spanish.
Beth Fingado, Director of Strategic Support Services, BSMT, MBA
Beth joined Denver Health in 2013 as the Director of Lean Systems Improvement. Before joining Denver Health, Beth had been employed at the UNM Health System since 1987. As the Executive Director for Clinical Practice Excellence, she was responsible for Health System priorities including process improvement, patient safety, and service delivery excellence. She supported strategies aimed at optimizing clinical system performance and creating an environment that was ideal for clinical practice.
Beth holds a degree in Medical Technology and a Master's degree in Business Administration. She is a trained facilitator and holds a national certification as a Lean Sensei with the Society of Manufacturing Engineers (SME), the Association for Manufacturing Excellence (AME) and the Shingo Prize for Operational Excellence. She is a member of the National Faculty Practice Solutions Center (FPSC) Advisory Group through the UHC and AAMC. She has a background in analysis and reporting, and she has trained in various programming languages and software applications. She served as a New Mexico Quality Awards Examiner.
Carol Ann Kelly, Senior Lean Facilitator
Carol Ann Kelly joined the Lean Team in 2014 as a Lean Coordinator and she rapidly advanced to her current role as Senior Lean Facilitator. Since joining Denver Health, she has received her Lean Knowledge Certificate and is she is currently pursuing her Shingo Bronze Certificate. Carol Ann is actively facilitating lean events, providing lean coaching at Denver Health, and is an instructor in the Denver Health Lean Academy. She also has experience in project management from her time spent working in the not for profit sector. Born and raised in Bolivia, South America, she grew up enjoying many interesting animals as pets, such as a tapir, an armadillo, and an anteater. In Bolivia, she has a continued passion for non profit volunteering on service trips for adults along with her husband Rob. She received her B.A. in Liberal Arts from Regis University. Carol Ann is very much enjoying her current season of life which includes spending as much time as possible with her children and grandchildren.
ABOUT WOMEN OF DENVER CAREER TRACK EVENTS
Women of Denver's Career Track meetings provide training and networking opportunities to help you navigate your career journey, level-up your skill set, and develop key relationships for long-term success. At each event we feature a powerful Denver leader who will share valuable career tips, essential business knowledge, and answer questions you have about career growth and success.
ATTEND OUR EVENTS COMPLIMENTARY
Become a Women of Denver Impact Member and get access to all of our events for only $35 per month. Become a member today.
BECOME AN EVENT SPONSOR
Event sponsors receive a table during the event and opportunity to share a 1-minute elevator pitch to the group with an offer before we start our event presentation. Order your sponsorship here, or contact krystal@thewomenofdenver.com.
Date and Time
Refund Policy
Contact the organizer to request a refund.
Eventbrite's fee is nonrefundable.