During this period of Buddhist Lent season (25 July to 21 October 2021) Mind Stories Team would like to invite you to meditate, spread the w
About this event
Daily Live Guided Meditation by Theravada Buddhist Monk
Let's make time to take care of yourself each day as you care about others🥺 Join our daily meditation session to detox your mind and get the benefits of meditation with a Buddhist monk to lift up your spirit.😇🙏✨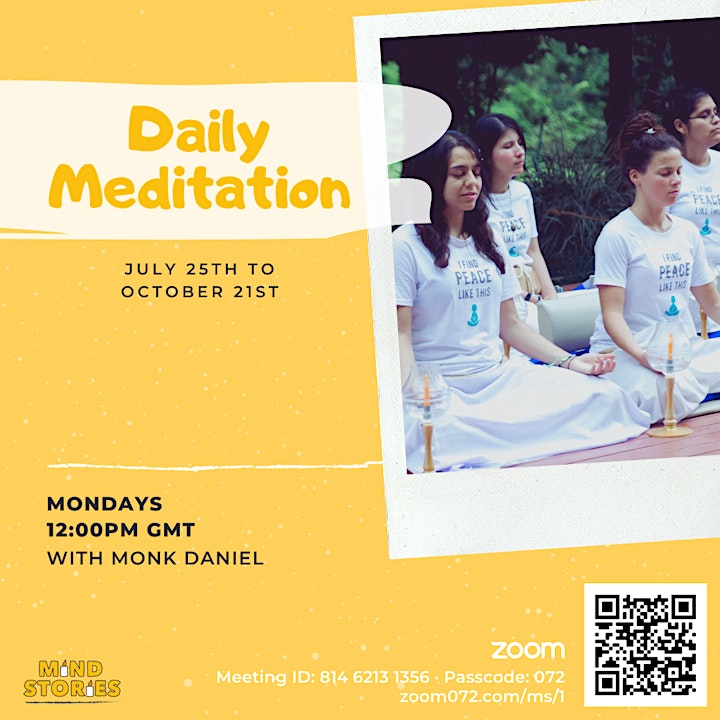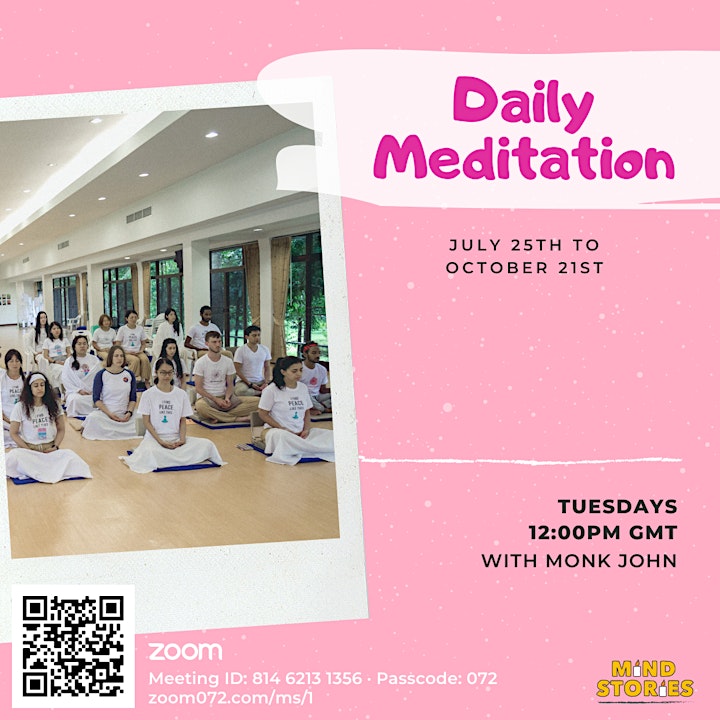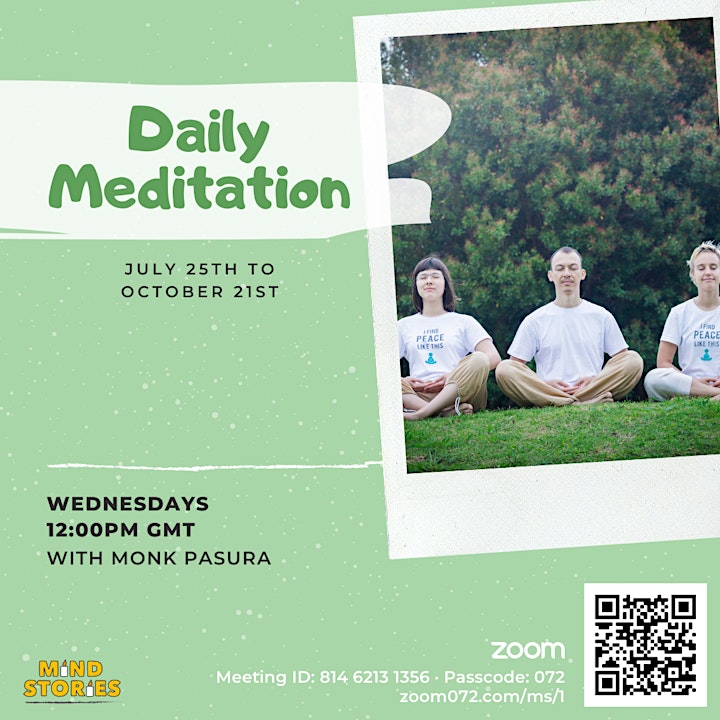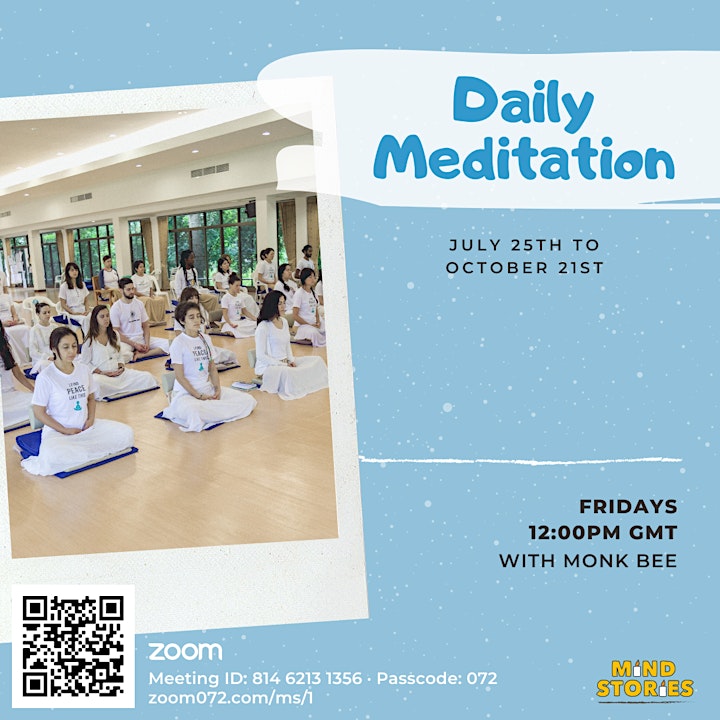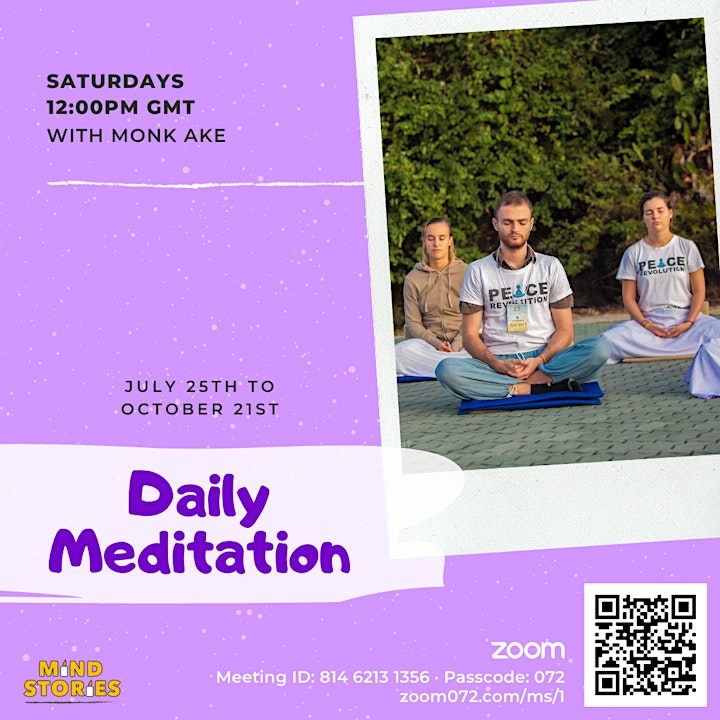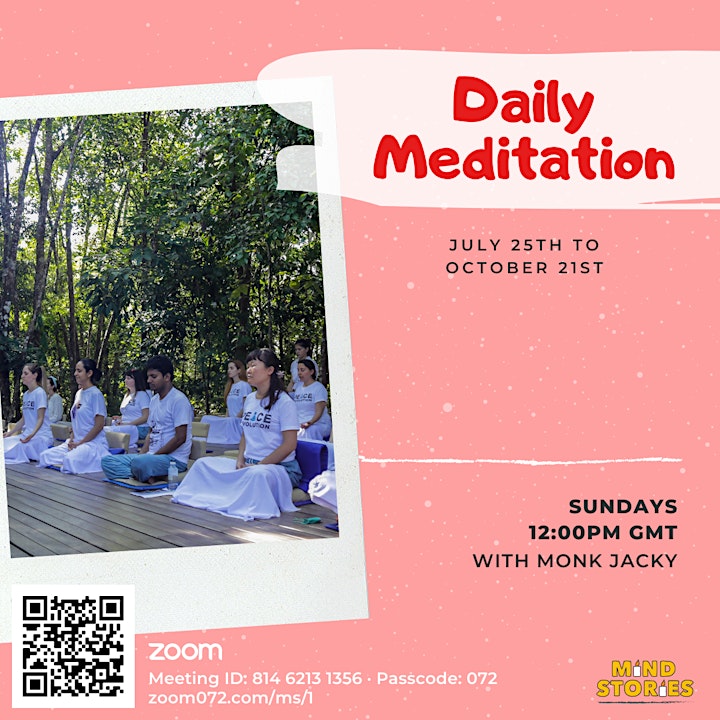 Organizer of Daily Live Guided Meditation by Theravada Buddhist Monk
10 Benefits of Meditation you can't miss during the pandemic.
This February, 16-25 at 12:00 GMT, Monk John Paramai will guide meditation via Zoom and will share his knowledge and real-life experiences on each benefit to amaze you how close you are to get these benefits.

16 Feb Relieve Stress, Anxiety, and Depression
17 Feb Promote Emotional Intelligence & Reduce Fear
18 Feb Beat Insomnia and improve Sleep quality
19 Feb Boost Immune system
20 Feb Reduce destructive addiction (drugs and alcohol)
21 Feb Increase Focus and memory
22 Feb Enhance Self-awareness and Self-confidence
23 Feb Cultivate Empathy
24 Feb Improve Productivity, Efficiency, and Creativity
25 Feb Maintain Life Balance and Well-being
Monk John Paramai is currently a Theravada Buddhist monk in Thailand who has been teaching meditation for 10 years to international people of over 130 nationalities. As a Ph.D. graduate in Computer Engineering and Telematics, he also helps builds a service system that serves over 109,000 people from 235 countries and territories worldwide.