| | |
| --- | --- |
| | |
Event Details
Pūjā is the ceremonial worship of God in the Sanātana-dharma religion. The word pūjā is derived from the Sanskrit root pūj, which means "to worship, honor, or revere". Essentially, pūjā can be a ritual of gratitude as well as the glorification of the mūrti, the spiritual master, great personages or important visitors. However, in practice, pūjā refers to the daily ceremony that includes the sixteen offerings.
Pūjā is described in the scriptures in two ways: the worship of the abstract form of divinity and the worship of the image of the deity. The former is frequently found in the Vedas, in which worship and oblations are offered mainly to the abstract deity. The latter, called mūrti-pūjā, is particularly recommended in tantric texts.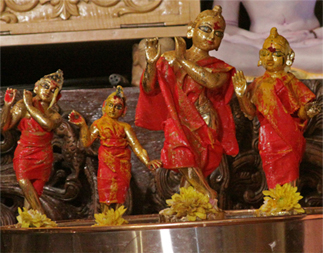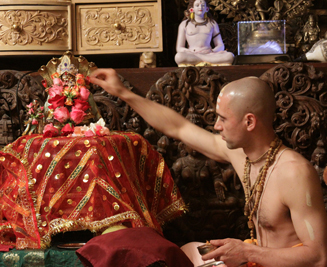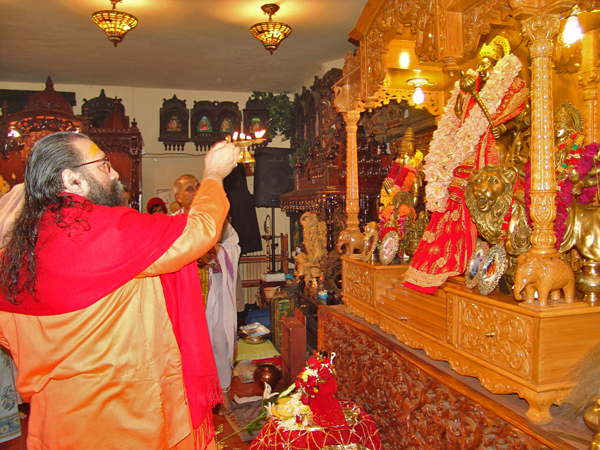 When & Where

Bhaktivedanta Center of Astoria
20-29 38th St
Astoria, NY 11105


Organizer
Prabhuji Mission
The Prabhuji Mission is a nonprofit organization dedicated to preserving Prabhuji's teachings.
The mission provides assistance to people interested in his message, which speaks of a global awakening of consciousness that would radically solve all the problems of human society.
Our main activities are to publish his books, maintain websites, distribute food to people in need, operate anāshram in Upstate New York, and offer Prabhuji's teachings through satsaṅgs, courses, workshops, and retreats. All this is possible thanks to the efforts and collaboration of volunteers. The mission offers spiritual aspirants the opportunity to reside in the Prabhuji Ashram for prolonged periods to deepen their practice.