Do a favor for yourself and join us in celebrating self-love!
About this event
IN 2020, Do A Favor For Yourself:
Join us for DAFFY Date: Let's Celebrate The Greatest Love Story of All Time
Our goal on Saturday, February 15th is to give you a scheduled time & space offline to gather with other women to learn how to manage your inner-wellness so you can move forward serving your best self.
We'll meet you at The Table in Smyrna, GA on Feb. 15th for two hours filled with joyful, love-filled conversations & activities. The experience is guided into 3 key parts:
Part 1 - Zumba : Light Female-Empowered Zumba led by fitness GURU, Crystal Humber Gunnin
Part 2 - Speakers: Chelsea Harris & Britt Olson chatting about what the greatest love story is of all times & how it can relate to each one of us.
Part 3 - Treats & Love Letters: Self-love letter craft led and guided by Taryn Cates of Love Sum and a taste testing of healthy sweet, treats!
WHAT'S INCLUDED?
DAFFY Swag filled to the rim with free self-care goodies.
Yummy wellness snacks and refreshing drinks.
2-hours of an energizing self-care experience combining 3 key self-care elements ALL in one: A light salsa/zumba practice led by Crystal Gunnin [no dance experience needed], a mind-expanding session with forward-thinking women and ending with intimate circles to engage in guided restorative conversations while creating a unique vision board that will guide you through 2020.
Tickets are non-refundable since we are purchasing craft supplies ahead of time.
WHAT DO I BRING TO THIS DAFFY DATE?
Comfy yoga wear is encouraged.
No need to worry about paper, pens, snacks or drinks - They will be provided.
An open mind and the willingness to take what you want from this experience and leave behind what you don't need.
WHO ARE THE DAFFY DATE HOSTS?
"We can't wait to meet you & empower your inner side to shine bright throughout 2020!" - Chelsea Harris & Britt Olson - Founders of DAFFY
WHO IS THIS FOR?
Women (age range between 20's-50's)
OUR WEBSITE:
www.daffynow.com
______________
A DAFFY DATE HELPS YOU:
Create space and time to practice self-care sustainability
Engage in female fellowship in person rather than online
Experience unconditional acceptance & love
Expand/re-charge your mind, body, soul & spirit
Stay accountable and actionable in your self-care journey
& more!
DAFFY DATES 101:
Always the third Saturday of the month.
Always 11AM-1PM (Post-Mix+Mingle with Vendors & other DAFFY ladies).
Comfy yoga wear is ALWAYS encouraged.
DAFFY stands for Do A Favor For Yourself. It's an offline fellowship that helps women, from all walks of life, practice self-care sustainability to better manage their inner-wellness & move forward serving their best self during any season of life.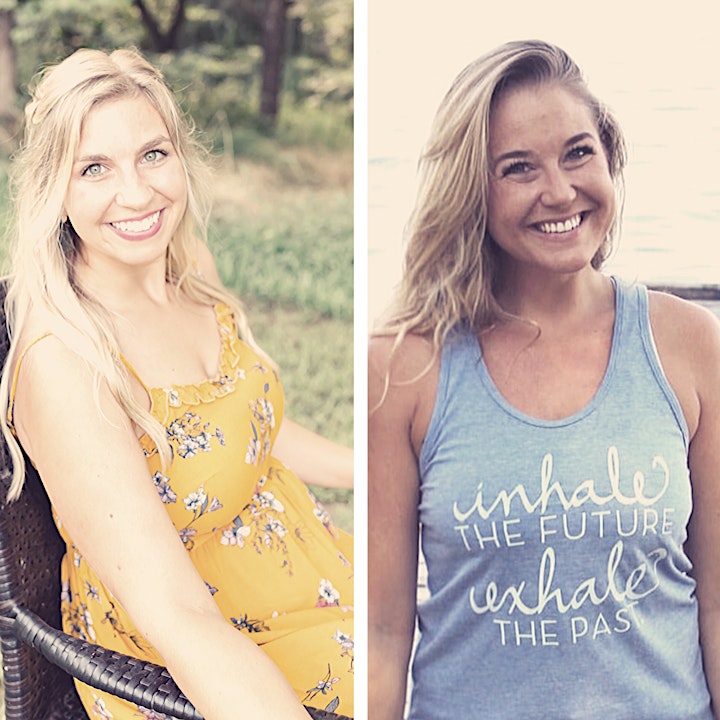 Organizer of DAFFY Date - February 15, 2020