Location
Dunsmuir Hellman Historic Estate
2960 Peralta Oaks Court
Oakland, CA 94605
Sales Have Ended
Ticket sales have ended
Thank you for choosing the spend such a special day with us! Happy Father's day, enjoy the show!
Description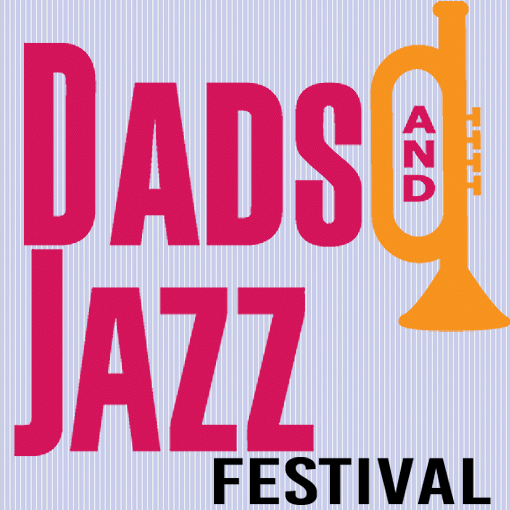 Father's Day Fun!
Father's Day is a perfect occasion to have loads of fun with your dad and to let him know how much you appreciate and care... Celebrate your father's big day with an experience he's sure to remember! Enjoy live musical, food, games, contest, raffles, gifts, and more! Free for Kids 12 and under! Get your tickets now to the best festival celebrating Dads.
Main Stage Line Up
Frédéric Yonnet- Frédéric Yonnet is a French musician, producer and recording artist who is best known for his use of the harmonica as a lead in jazz, R&B, funk, gospel and hip-hop influenced music.
Estair Godinez- Estaire Godinez is a professional musician, singer, songwriter, painter, and actress born in Oakland, California. She has traveled the world performing with her band, George Benson and Prince to name a few. ...
The Bue J'Z- Based in Fresno The Blu J'z brings music to life while performing. They have a fresh unique sound of their own , as you will see. The high energy that emanates from the band will bring you into their world .
FATHER'S DAY FUN
Beer Tasting- Be sure to stop by the beer tasting area and raise a glass of cold brew with us on Father's Day.
Golf Challenge- For a bonding experience he'll always cherish, golf-loving fathers can enter the Green Tee Father's Day Golf Challenge at the Dads and Jazz Festival.
Domino Tournament- Bring dad and a few friends to compete in our 1st Annual domino tournament and enjoy craft beer while you play! No experience necessary however we recommend knowing the basics. Prizes will be announced at the festival.
Chess Tournament- Step right up! and earn a chance to win a prize at the Father's Day Amateur Chess Tournament. Players will participate in a series of chess games against each other until there is a winner.
Food & Drinks- If you're struggling to find a present for your dad this Father's Day, why not come out and enjoy great food, drinks, live music and lot's of fun at the Dads and Jazz Festival.
At the Dads and Jazz Festival all of our Father, Brothers, Uncles, Grandfathers and Male cousins are winners!!!
Table Reservation- Table Reservation For 8 - $250. Our reserved table seating is located directly in front of the stage. Table Reservations include admission for 8. Chairs are provided. You must have a table ticket to sit in this area.
Vendor Space Available- The Dads and Jazz Father's Day Festival offers a great opportunity to promote of your organization or business. We have various non-food vendor space and booths available. For more information email dhheevents@gmail.com
FAQ
Where can I get tickets? Can I get them day of?
You can purchase Tickets online at
www.dadsandjazz.com
or at our front gate the day of show beginning at 11:30 am.
What if it rains?
The event is rain or shine. There are no cancellations, no exchanges, and no refunds.
Is picnicking allowed on the lawn/is there food available?
Picnicking and outside food is allowed. Additionally, we are
pleased to offer fabulous BBQ buffet option for purchase on site.
Can we bring our own Alcohol?
OUTSIDE ALCOHOL IS STRICTLY PROHIBITED AND WILL BE CONFISCATED UPON ENTRY. All bags are subject to search by Dunsmuir
security personnel. Before entering, all opened beverages regardless of ingredients/type will be confiscated by
Security and disposed of appropriately. Security reserves the right, at its sole discretion, to confiscated any beverage of any size or type of bottle or container, whether opened or unopened, that they feel may contain alcohol.
Do I need to purchase a ticket for my child?
Children under the age of 12 do not need to purchase a ticket, but must be accompanied by an adult at all times.
Can I bring my pet to the party?
Although we love all canines, felines, and other assortments of pet, The Dunsmuir
maintains a strict "no animals" policy. * Does not apply to service animals
Who attends the event?
Everyone! One of the most unique aspects of Dads and Jazz is the diversity of the crowd. It is one of the only events that is appropriate and friendly to families, couples and singles of any age, ethnicity and gender identity.
Can I use a credit card on the lawn?
Yes! We accept credit Cards. Many of our vendors accept credit cards.
Is there seating?
There is limited
seating at the event for general admission guests. Table Reservations guest are seated at an 8 seat reserved table. General Admission guests are encouraged to bring blankets or lawn chairs to relax on the lawn.
Is the event wheelchair accessible?
Yes, the event are wheelchair accessible! Keep in mind that the majority of the event takes place on a grassy lawn, so it may make wheelchair mobility slightly difficult.

City of Oakland Office of Parks and Recreation (OPR) is fully committed to compliance with the provisions of the Americans with Disabilities Act. Please make accommodation requests at least 10 days prior to an event. Direct all inquiries concerning program and disability accommodation to (510) 615.5555 or

dhheevents@gmail.com

. VRS callers please dial (510) 615-5883.





City of Oakland Office of Parks and Recreation © 2018 City of Oakland All Rights Reserved
Is the event appropriate for the elderly?
Yes! Keep in mind that we do not have any seating, so we recommend that you bring lawn chairs if someone in your party will have trouble standing for long periods or sitting on the ground.
I didn't get a confirmation of my ticket purchase. What do I need as proof to get into the event?
This year we are scanning all tickets, so either a printed ticket or a digital ticket presented on your phone is necessary. If you are having problems with your ticket purchase please call
customer service
510-615-5555.
I didn't know who I was bringing when I purchased my table, so they are all under my name. Will this be an issue?
Do all my guests have to arrive at the same time as me?
No issue at all! Please just make sure the guests have a copy of the tickets (either digitally or as a print out), and have them present it at the front gate.
Have a GREAT FATHER'S DAY, and enjoy the show!