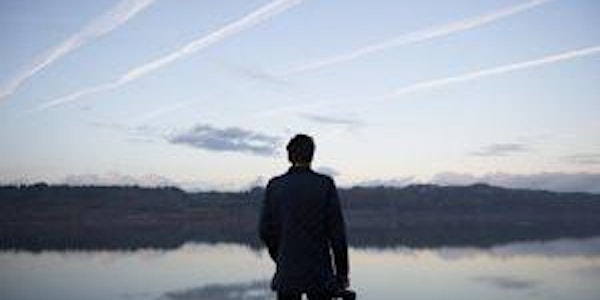 Dad's Connection Circle
A fun and safe place to connect with other Dad's and share the journey of Fatherhood. For new dad's, teen dads and empty nesters.
About this event
ZOOM LINK AT THE BOTTOM
SUMMARY
In our hour together as Dad's, we will create a safe space for all to share what is happening in their lives without any judgement or unwanted advice. A place for us Dad's to just be ourselves. To connect more deeply as men. A place to make friends. To laugh. To cry (if needed).. to just be in supportive energy together.
This is a professionally facilitated experience with leading Men's Group facilitators trained by EVRYMAN, the Circle Way and more.
You can Drop in to any circle without any commitment to attend another. Come as you are.
This is a Donation based event. So you can pay any amount that feels good to you based on the experience. Typical donations fall into the yoga class category of $10 - $50 but some who want to pay it forward offer more generous donations :) . Link to donate will be provided at the circle.
-----
More on Dad's Circle
The Challenge We Are Addressing
The Struggle is Real: dads and deeper more pervasive than ever.
Loneliness for dads is at an all time high. And with a pervasive lack of community to support us, life becomes even more challenging.
Digital disconnect for both dads and kids is creating major mental health issues.
Resources for dads are limited; no central place for dads to get resourced, supported and connected.
Lower Income dads even more lacking due to lack of funds for the limited access to the oversubscribed areas of therapy, coaching and programs
Overall, most dads do not know the other dads in their children school especially the newer dads. As dads we are alone,. Without community and dealing with a whole range of mental, emotional and social health issues that are completely foriegn and difficult to navigate.
We need each other. We need the support of other dads to be on this journey together.
We need a safe space to share our challenges, our pain and our small victories.
We Need dad Circles
Overview: dad Support and Connection Circles are a donation based offering that provides a safe and professionally facilitated space to share, release and get resourced. They are designed to invite dads to connect at a deeper level and find the common connection that all dads share in their love and desires for their families. Typically circles last from 1 - 2 hours and can be done both online and in-person. And can be set up for both mons, dads and Co-Ed.
Format of a Dad Circle
10 minutes of open networking and connection time.
10 minutes for quick speed dating exercise to get dads connected to a least 3 other dads;
2
3 mins Set the Agreements for the Circle to Create Sage & Generatie
space (aka: judgment free zone, no advice, no interjecting, sharing authentically)
25 Minutes open discussion on topic of choice (ex: How are we managing digital devices and what's hard and what's working?)
1 minute Reset space for small Group Break outs
Group goes into small groups of 3 - 5
Each person has 4 - 7 minutes to share whatever is happening in their life
All other group members must listen w/o interruption.
After all share, we come back to offer reflections and learnings to the big group.
Close the Circle

The Society for Social Health, Conscious Circles, Waldorf, Circle Way, Willowside ,Middle School, ; Dad's League, Petaluma Moms Group and EVRYMAN, dading for Teens Global,... are a few of the many organizations that support and facilitate dad circles.
Come on Down
Zoom Information below
https://us06web.zoom.us/j/81820900927
Meeting ID: 818 2090 0927
One tap mobile
+35932571633,,81820900927# Bulgaria
+35924925688,,81820900927# Bulgaria
Dial by your location
+359 3 257 1633 Bulgaria
+359 2 492 5688 Bulgaria
+1 669 900 6833 US (San Jose)
+1 669 444 9171 US
+1 719 359 4580 US
+1 253 215 8782 US (Tacoma)
+1 346 248 7799 US (Houston)
+1 564 217 2000 US
+1 646 931 3860 US
+1 929 205 6099 US (New York)
+1 301 715 8592 US (Washington DC)
+1 309 205 3325 US
+1 312 626 6799 US (Chicago)
+1 386 347 5053 US
Meeting ID: 818 2090 0927
Find your local number: https://us06web.zoom.us/u/kdxKWO0i0d
Time: Aug 31, 2022 04:30 PM Pacific Time (US and Canada)
Every 2 weeks on Wed, Tue, until Aug 15, 2023, 50 occurrence(s)
Aug 31, 2022 04:30 PM
Sep 13, 2022 04:30 PM
Sep 14, 2022 04:30 PM
Sep 27, 2022 04:30 PM
Sep 28, 2022 04:30 PM
Oct 11, 2022 04:30 PM
Oct 12, 2022 04:30 PM
Oct 25, 2022 04:30 PM
Oct 26, 2022 04:30 PM
Nov 8, 2022 04:30 PM
Nov 9, 2022 04:30 PM
Nov 22, 2022 04:30 PM
Nov 23, 2022 04:30 PM
Dec 6, 2022 04:30 PM
Dec 7, 2022 04:30 PM
Dec 20, 2022 04:30 PM
Dec 21, 2022 04:30 PM
Jan 3, 2023 04:30 PM
Jan 4, 2023 04:30 PM
Jan 17, 2023 04:30 PM
Jan 18, 2023 04:30 PM
Jan 31, 2023 04:30 PM
Feb 1, 2023 04:30 PM
Feb 14, 2023 04:30 PM
Feb 15, 2023 04:30 PM
Feb 28, 2023 04:30 PM
Mar 1, 2023 04:30 PM
Mar 14, 2023 04:30 PM
Mar 15, 2023 04:30 PM
Mar 28, 2023 04:30 PM
Mar 29, 2023 04:30 PM
Apr 11, 2023 04:30 PM
Apr 12, 2023 04:30 PM
Apr 25, 2023 04:30 PM
Apr 26, 2023 04:30 PM
May 9, 2023 04:30 PM
May 10, 2023 04:30 PM
May 23, 2023 04:30 PM
May 24, 2023 04:30 PM
Jun 6, 2023 04:30 PM
Jun 7, 2023 04:30 PM
Jun 20, 2023 04:30 PM
Jun 21, 2023 04:30 PM
Jul 4, 2023 04:30 PM
Jul 5, 2023 04:30 PM
Jul 18, 2023 04:30 PM
Jul 19, 2023 04:30 PM
Aug 1, 2023 04:30 PM
Aug 2, 2023 04:30 PM
Aug 15, 2023 04:30 PM