Dave Kiss Presents: Daddy Long Legs and Sean K. Preston at Kung Fu Necktie
About this event
Daddy Long Legs
Daddy Long Legs return with savagery and sophistication on their upcoming Yep Roc debut, Lowdown Ways. The 12 original tracks punch a necessary hole in the 21st Century landscape, both sonically and spiritually.
The expansive, new territory that the New York City-based trio cover on Lowdown Ways is thanks to producer Jimmy Sutton (JD McPherson, Pokey LaFarge, Jake La Botz) who applies his technical know-how to broaden the sound of such instantly memorable tunes as "Pink Lemonade" (co-written by McPherson), "Ding Dong Dang" and "Bad Neighborhood," which resonate with the down-and-dirty roots that have always been DADDY LONG LEGS' inspiration. Meanwhile, the band ventures successfully into unfamiliar territory with the pub-rock-style "Winners Circle," the bittersweet acoustic ballad "Back Door Fool" and the dramatic album-closer "Wrong Side of the River."
Their stripped-down roots sound and in-your-face intensity has garnered them fans in their hometown and overseas, where they've toured with such kindred spirits as The Damned, The Sonics, Nikki Lane, Hurray For The Riff Raff and The Jon Spencer Blues Explosion. They've been recognized by Rolling Stone, who aptly compared them to "Chicago blues fired at the moon, played by the demented children of The Pretty Things."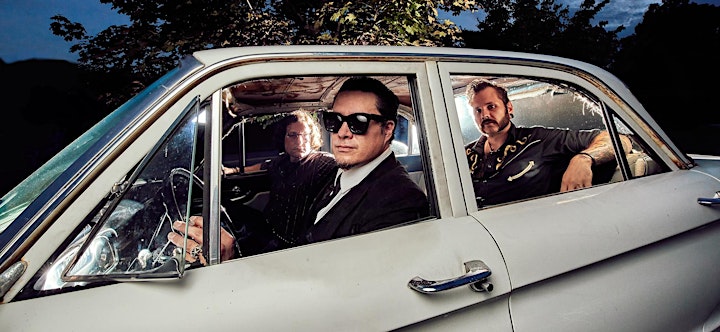 Sean K. Preston
Sean K. Preston is an internationally touring artist from Baltimore, MD. The band's album "Forgive" was released on Rusty Knuckles Music and the band currently on tour, sharing their raucous honkytonk, dirty blues, roadhouse rock 'n' roll, and tear jerking country balladry.
The music of Sean K. Preston draws heavily on the influences of the classic heartbroken sounds of Country & Western music from the 1940's - 1970's, the honesty of the Blues by the likes of Robert Johnson and John Lee Hooker, the bombast of 50's Rock'n'Roll, the lyrical sophistication of musical poets like Leonard Cohen, Bob Dylan and Nick Cave, the raw energy of Punk, and the spirituality of Mountain Gospel. His own songs range from delicate laments and lullabies to fiery sermons and confessions.
Performers
Date and time
Location
Refund policy
Organizer of Daddy Long Legs and Sean K. Preston