Description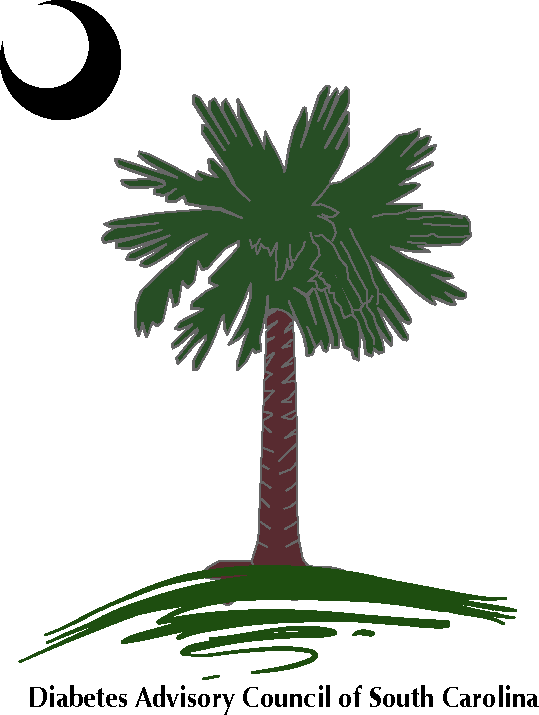 Good Afternoon DAC Members,
October 2017 Quarterly Meeting – RSVP E-mail:
The next Diabetes Advisory Council Quarterly Meeting will be Friday, October 27, 2017 from 10 am - 12 pm at the South Carolina Medical Association (SCMA) located at 132 Westpark Blvd, Columbia, SC 29210. More information about this location as well as directions can be found at their website: https://www.scmedical.org/. As a reminder, all DAC Quarterly meetings are held the fourth Friday during the months of January, April, July and October from 10 am to 12 pm.
July Quarterly Meeting:
Thank you to everyone that participated in the DAC Quarterly Meeting held on July 28, 2017. The evaluation committee gave a report out on the results of the satisfaction survey sent out to DAC Members. It was found that perception of the DAC administration and their dedication to the DAC increased by 5% from last year to this year; which speaks to the hard work that has been going on in the past year focused on diabetes prevention across the state. Pillar 1 gave an update on the SC Provider Toolkit and the status of the Pilot that is currently underway. Additional information regarding an official launch and push for statewide implementation of the SC Provider Toolkit is forthcoming. Pillars 1-4 provided updates on action plan progress since the July 2017 Quarterly Meeting. Additional meeting details, along with meeting minutes can be found here: http://eatsmartmovemoresc.org/wp-content/uploads/2017/09/DAC-Quarterly-Meeting-Minutes_7.28.2017_FINAL.pdf
Pillar Workgroup Meetings:
All pillar workgroups have begun meeting regularly to discuss action plan implementation. If you would like to update your contact information for the DAC membership list and/or DAC Pillar Listservs please email Rachel Kaplan at rachel@eatsmartmovemoresc.org. If you are interested in joining a Pillar workgroup or no longer interested in participating in the DAC or your selected Pillar workgroup, please contact Rachel Kaplan at the e-mail provided above.
Thank you to everyone continuing to work collaboratively to expand diabetes prevention efforts in South Carolina especially through your involvement with the DAC and implementation of the comprehensive plan. If you have any additional questions please feel free to contact the DAC Coordinator, Rachel Kaplan, at rachel@eatsmartmovemoresc.org.
Kind regards,
Gerald Wilson, MD
DAC Chair