Da Kine Wet Feet/Blue Planet Surf WPA National Race for SUP, Prone Paddlers and OC-1

Saturday, June 30, 2012 at 12:00 PM (HST)
Event Details

World Paddle Association (WPA) Hawaii Region Nationals
Race for Stand Up, Prone Paddlers and OC-1
7 Mile Downwinder from Sunset Beach to Haleiwa Beach
Saturday June 30, 2011             12 Noon Start
You Can Register Race Morning from 9am to 11am at Sunset Beach
A Portion of the Proceeds goes to Defend Oahu Coalition
 Race fee includes Lunch, Cool-Dri Paddle Shirt, and Awards to 1st, 2nd and 3rd in the following divisions, 1st place in each division also wins a  Da Kine Hydration Pack:
SUP Board Categories:  12-2 and Under Surf SUPs, Over 12-2 to12-6, Over 12-6 to 14, Over 14 and Ruddered Boards
SUP Age Categories for Men and Women:  Under 18, 18-29, 30-49, 50+
Prone Board Categories:  12-0 and Under, Over 12-0
Prone Age Categories for Men and Women:  Under 40, 40+
OC-1 Age Categories for Men and Women:  Under 40, 40+
Race Course and Safety Recommendations:  Wear a leash, bright clothes, and a Personal Flotation Device. Familiarize yourself with the race course. Have an emergency plan. If you don't finish the race call the race phone! Carry a cell phone, whistle, flare, EPIRB, or flag to signal an emergency. Know basic first aid and CPR. This race will be a water start off  Sunset Beach and will finish at Haleiwa Alii surfing beach so be careful of boats and the rocks near Puena Point. Go to http://www.wetfeethawaii.com/Wet-Feet-Blue-Planet-Surf-Race.jpg for course maps and race information. The race phone and information line is 808-255-6255.  On race day check in is from 9am to 11am.  Beach Registration for those who do not enter by June 6, 2011 is $50 on race day from 9am to 10:30am.  The pre-race briefing is at 11:30 am.  Start time is 12 noon for prone paddlers and 12:15 pm for SUP.  All paddlers will be required to start the race in a sitting position for a clean start – no exceptions!
"WPA Official Sanctioned SUP Event and World SUP Championship Qualifer" FOR SUP ONLY:  If you wish to receive WPA rankings you must be a WPA member 5 days after the 3rd WPA Hawaii sanctioned race (this race) to receive retro-active points or to qualify for the Hennessey International Championships in September in San Diego. if you want to enter the Hennessey International Championship SUP Race you will need to qualify at the Hennessey National Championships in Redondo Beach in July or pre-qualify at a WPA Regional Qualifier (like this race) by placing in the top 5 in your division.  The other WPA benefit is to receive national ranking points to compare yourself against other SUP racers nationally in your Division.  If you are not concerned about either of these you don't need to join WPA and there are no extra fees attached to your entry.   To join WPA of for more info go to:  worldpaddleassociation.com
ACCIDENT WAIVER & RELEASE OF LIABILITY
I am applying for entry into the WET FEET/BLUE PLANET SURF RACE to be held on Saturday June 9, 2012. I realize this is an open ocean race subject to tides, currents, waves, wind, and marine hazards (animate & inanimate) of all types.  I fully realize that events of this nature will entail a great deal of risk to me, both for serious injury and even death.  I also realize that this event could not be held unless I am willing to assume all consequences of these risks.  Therefore I assume full responsibility to inform myself as to all the dangers and risks and I sign this ACCIDENT WAIVER & RELEASE OF LIABILITY as a legally binding method of personally assuming all of these risks.  In consideration of my entry I agree to execute this ACCIDENT WAIVER & RELEASE OF LIABILITY. 
In consideration of my application and permitting me to participate in this event, I hereby take action for myself, my executors, administrators, heirs, next of kin, successors and assigns as follows: (A) Waive, Release, and discharge from any all liability for my death, disability, personal injury, property damage, property theft or actions of any kind which may hereafter accrue to me including my traveling to and from this event.  THE FOLLOWING ENTITIES OR PERSONS: Wet Feet LLC, Blue Planet Surf, Stand Up Paddle Association of Hawaii, The City & County of Honolulu and/or The State of Hawaii, their directors, officers, employees, volunteers, representatives, and agents, the event holders, event sponsors, event directors, event volunteers; (B) Indemnify and Hold Harmless the entities or persons mentioned in this paragraph from any and all liabilities or claims made as a result of participation in this event, whether caused by negligence of release or otherwise.
This ACCIDENT WAIVER & RELEASE OF LIABILITY shall be constructed broadly to provide a release and waiver to the maximum extent of the law.
I hereby certify that that by submitting my online registration for the Wet Feet/Blue Planet Surf race I have read this document and all the accompanying rules and safety recommendations: and, I understand their contents.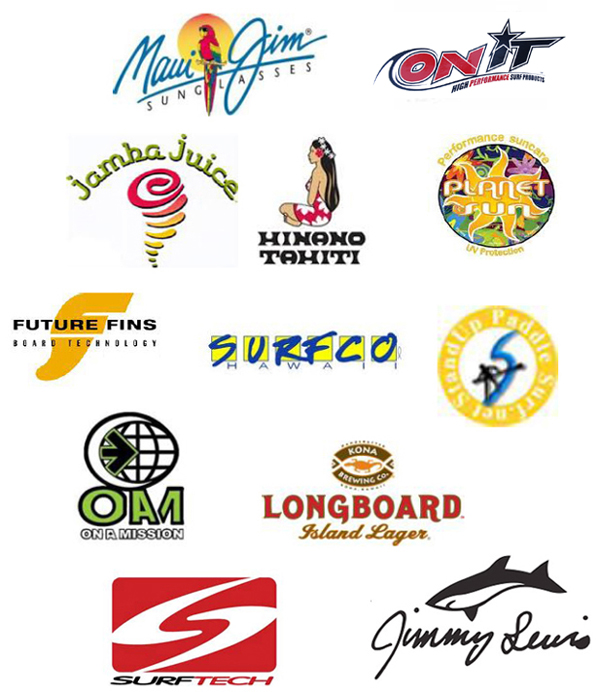 Have questions about Da Kine Wet Feet/Blue Planet Surf WPA National Race for SUP, Prone Paddlers and OC-1?
Contact the organizer
Attendee List
Sort by:

Date

|

First Name

|

Last Name