Location
Columbia Conference Center
169 Laurelhurst Ave
Columbia, SC 29210
Description
District 58 Fall Conference
Take the Challenge!
Reasons to attend the Fall Conference:
EXPAND your Leadership Skills with training from our Past International President and Accredited Speaker Jana Barnhill.

LEARN from members across the state about how to enhance your member experience.

ENJOY the Evaluation and Humorously Speaking Contests.

CELEBRATE your clubs success during the Hall of Fame Luncheon.
Featured Guest Speaker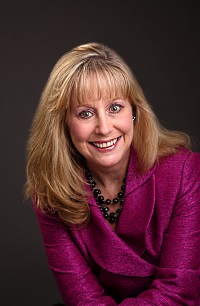 Jana Barnhill, DTM, AS, PIP
Jana Barnhill, DTM, Accredited Speaker was elected Toastmasters International President at the 77th annual International Convention held August 13-16, 2008, in Calgary, Alberta, Canada. She was only the fourth woman to serve as the top officer of the organization.
Jana has been recognized for her speaking skills as well, being a five-time winner of the District 44 International Speech Contest, and going on to place 3rd in the World Championship of Public Speaking in 1993 and 2nd in 1996. In 1997, she became only the fifth woman in the organization to earn the coveted Accredited Speaker designation.
Professionally, Jana is a speaker/trainer for L.I.V.E. Speakers, Inc., a company she owns with her husband. She conducts seminars throughout the United States on management topics; including communication and leadership, team building, managing change and personality traits. She delivers keynotes and also serves as a speech writer and coach to other professionals. She has written for different magazines and was quoted in the Wall Street Journal following President Obama's first inaugural address.
Business Meeting - Voting and Proxy Forms
Toastmasters International, is a non-profit organization. There are certain rules we must abide by in order to maintain our non-profit status. In order to conduct business, we must have a minimum of 1/3 of our voting members present to achieve a quorum.
It is the responsibility of all club Presidents and Vice Presidents of Education to attend the semi-annual District Council meeting. If only one of you can attend, the other officer can cast both ballots. Either officer can pick up both club ballots. If neither the President or Vice President of Education can attend, you can assign a member of your club to vote your club proxy.
To assign a proxy, fill out the proxy form. Our Credentials Chair has been instructed not to issue proxy ballots to any member who arrives without a signed form from the club President or Vice President of Education.
Important: The maximum number of votes allocated to any member is 2, regardless of how many officer positions or proxies s/he holds. The only exception is for District Officers, who are allowed a maximum of 3 votes (1 vote as a District Officer, up to 2 votes as a club officer or proxy). This is to help ensure that no one person or group of people is able to sway voting results unfairly.
Food
Registration and Member Networking 8:00 AM - 9:00 AM: Breakfast, coffee, juice, hot tea, soda & water

Lunch is a Soup/Salad/Baked Potato bar. The lunch specialty is the chef's delicious savory soups with a choice of salad and baked Idaho potatoes with all the fixings.


Event Schedule
8:00-12:00
Registration
8:00-9:00
Networking, Credentials, Breakfast
9:00-9:45
Opening Session
10:00-10:50
Education Session
10:00
Contestant and Judges Briefings
11:00-11:50
Evaluation Speech Contest
12:00-1:30
Lunch (IPDG Roast, DTM Ceremony, Hall of Fame)
1:45-2:45
Business Meeting
3:00-3:50
Education Sessions
3:00
Contestant and Judges Briefings
4:00-5:30
Humorous Speech Contest
Volunteer
Are you:
Looking for ways to broaden your communication and leadership skills?

Seeking extra speech opportunities to finish your next Competent Communicator (CC) or Advanced Communicator (ACB, ACS or ACG) award?

Hungry to get credit for your Competent Leader (CL) Award?

Wanting to give back to District 58?
Volunteer for the Fall 2015 Conference Committee! We need your help in several areas, including promoting the conference at clubs and area and division contests, as well as within the administration, facilities, registration and hospitality teams.
Contact Co-Conference Chairs Bertha Milhouse or Melissa White.