Event Information
Location
Your Computer
San Francisco, CA
Description
Are you an officer of a Toastmasters club looking to recruit and retain members? Are you a Toastmaster wanting to make sure you're maximizing your membership dues? Join this webinar and learn ways to engage members on the club and district levels. We'll discuss special activities to host within the club, ideas for getting involved outside the home club, and common reasons why members choose to leave a club. Got something specific you'd like to discuss? Email quality@d4tm.org to submit ideas.
---


ABOUT THE WEBINAR HOST:
ORLANDO REDDEN, ACB, ALB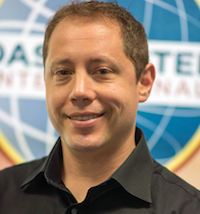 Orlando Redden is the Club Growth Director of District 4 Toastmasters. In this webinar, he's going to tackle something that affects all Toastmasters: membership retention. With a background in sales, operations, and management, he'll show you how to apply techniques he's used in his professional life to keep members come back to your club. It's all about seeing the value in the program.
Techniques will include the "Five Why's" exercise and the "Fishbone Diagrams." He has taught these techniques several times to other District leaders with positive responses. This webinar will also show you how the skills you learn in Toastmasters translates into your professional life and vice versa. Together, we will break down the process of understanding and ask tough but necessary questions.
---
FREQUENTLY ASKED QUESTIONS (FAQs)
Q: Where's the link to join the webinar?
A: The link will be provided once you complete your registration. Space is limited to 50 attendees.
Q: What if it's my first time using GoToMeeting?
A: Do a quick system check:https://link.gotomeeting.com/system-check
Q: Do I need to use my computer?
A: Yes. Unfortunately you will be unable to dial-in via your phone on this webinar.
Q: Do I need to be a member of a specific District to attend?
A: No, although most of the discussion will be concentrated around District 4 Toastmasters.
Date and Time
Location
Your Computer
San Francisco, CA