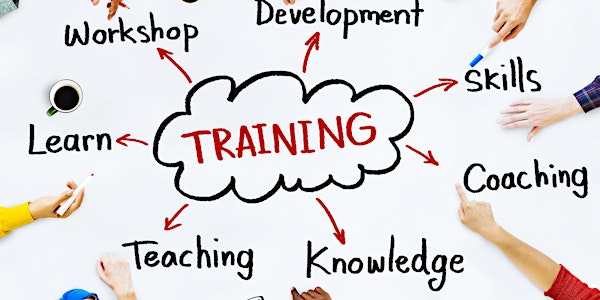 D25 TLI hosted by Div F, Virtual - Wednesday February 1 , 2023
Toastmasters Leadership Institute (TLI) Training conducted by District 25, Division F.
About this event
Please join us for a great evening of training from the comfort of your home!
All attendees must be registered.
Topic: D25 TLI - Virtual, Wednesay February 1, 2023
Time: February 1, 2023 05:00 PM Central Time (US and Canada)
Join Zoom Meeting:
https://us02web.zoom.us/j/85416444780?pwd=Q2dFNDhibTVDNnJzbEl0dkw1eFZMZz09
Note:
General Session will be held on Main Zoom call. Other Sessions will be held in Breakout rooms. Look for invitation to your specific room after the General Session.
Training Schedule:
05:00PM - 05:30PM: Zoom Conference Bridge Opens - Registration & Networking
05:30PM - 06:45PM: General Session (Mandatory for all club officers, open for any member)
06:45PM - 7:00PM: Break
7:00PM - 8:00PM: Individual Officer Sessions (Mandatory for all club officers, open for any member)
8:00PM - 8:30PM: President & VP Education Sessions continue
8:45PM - 9:45PM: Supplemental Sessions (open to any member, Mandatory for those seeking credit for multiple roles - must have also attended the General Session and Individual Officer Session).
On 2/1/2023 the 3 Supplemental options are:
A. "How to Host a Speechcraft" by Kelley Rene Daniels. What's a Speechcraft? It's a fantastic opportunity to utilize your public speaking skills and draw non-Toastmasters to your club. Come learn how to host a Speechcraft and bolster your club's membership.
B. "Judge's Training" by Greg Pick. District 25 will need over 150 judges for our upcoming contest season. Have you been a member for 6 months? Learn to be a contest judge! Planning on competing? Get a leg up on your competition by understanding what judges are looking for. Please note that this is a 90 minute session.
C. "Making Pathways Work for You" by Jim Jameson, Pathways Coordinator. Do you have a good understanding of what Pathways offers, and how it can be tailored to meet a wide variety of needs? Do you have questions about Paths or Projects? Come to this session to find out how you can take control of your Pathways Journey and make it work for you! (This session will be tailored to the needs of the attendees.)