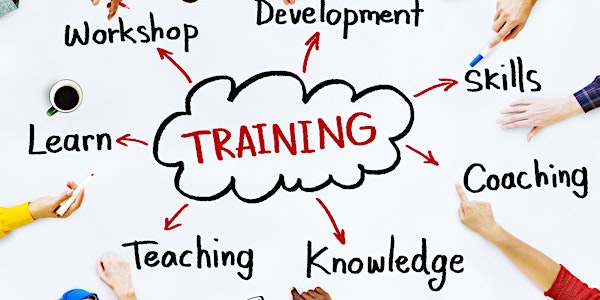 D25 TLI hosted by Div B, Virtual - Saturday February 11, 2023
Toastmasters Leadership Institute (TLI) Training conducted by Division B of District 25.
About this event
Please join us for a great morning of training from the comfort of your home!
All attendees must be registered.
Topic: D25 TLI hosted by Division B- Virtual, Saturday February 11, 2023
Time: February 11, 2023 08:00 AM Central Time (US and Canada)
Join Zoom Meeting:
https://us02web.zoom.us/j/84348747300?pwd=TmpaR3Fyb3psTmpuTHNqVEN0TUorUT09
or:
Meeting ID: 843 4874 7300
Password: 621366
Note:
General Session will be held on Main Zoom call. Other Sessions will be held in Breakout rooms. Look for invitation to your specific room after the General Session.
Training Schedule:
08:00AM - 08:30AM: Zoom Conference Bridge Opens - Registration & Networking
08:30AM - 09:45AM: General Session (Mandatory for all club officers, open for any member)
09:45AM - 10:00AM: Break
10:00AM - 11:00AM: Individual Officer Sessions (Mandatory for all club officers, open for any member)
11:00AM - 11:30AM: President & VP Education Sessions continue
11:45AM - 12:45PM: Supplemental Sessions (open to any member, Mandatory for those seeking credit for multiple roles - must have also attended the General Session and Individual Officer Session).
On 2/11/2023 the 3 Supplemental options are:
A. "1 Weird Trick to Get 30 Members in your Corporate Club" by Dave Papenmeier, Program Support Chair. You will learn how corporate clubs are different, how to co-opt your company, receive resources to take back to your company and what actions to take.
B. "Club Coach Training" by Alex Conrad, Club Retention Chair. Club coaches are required to have training, and we always need more club coaches. Please come to this training so you can be ready to help others.
C. "Mindful Leadership" by Bindu Chintha. With a passion for self-growth, Bindu brings concepts of Mindful Leadership and gives these concepts to her audience in simple terms.