D-Day - Normandy: Livestream History Tour
About this Event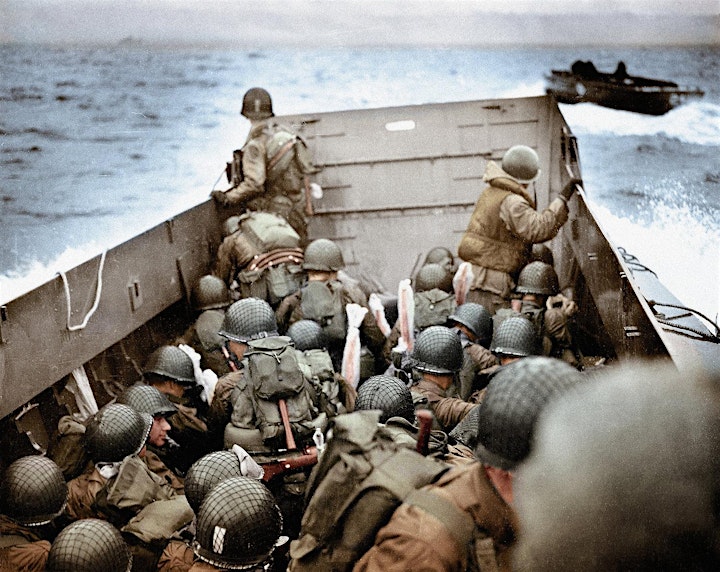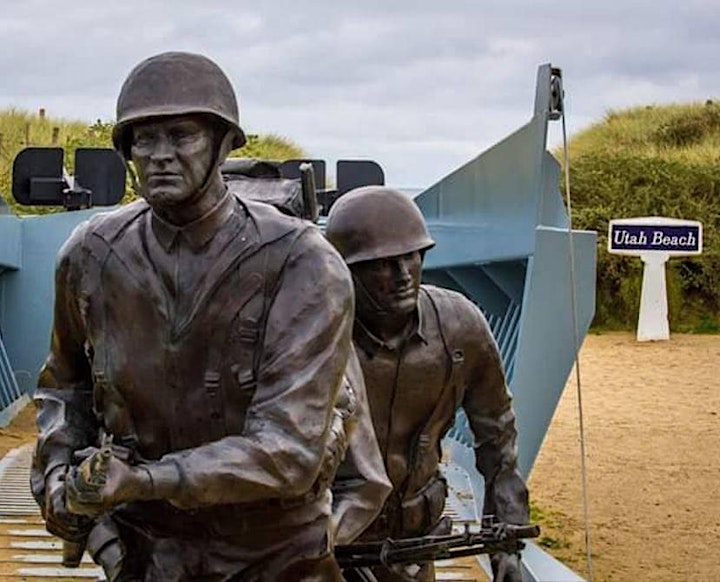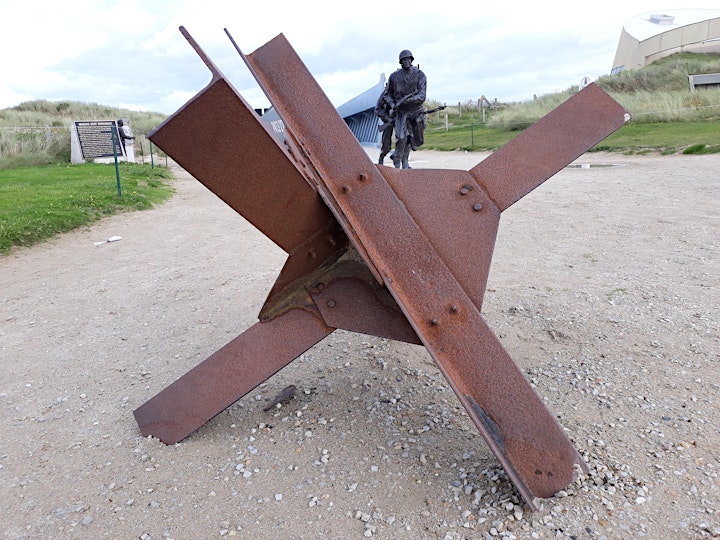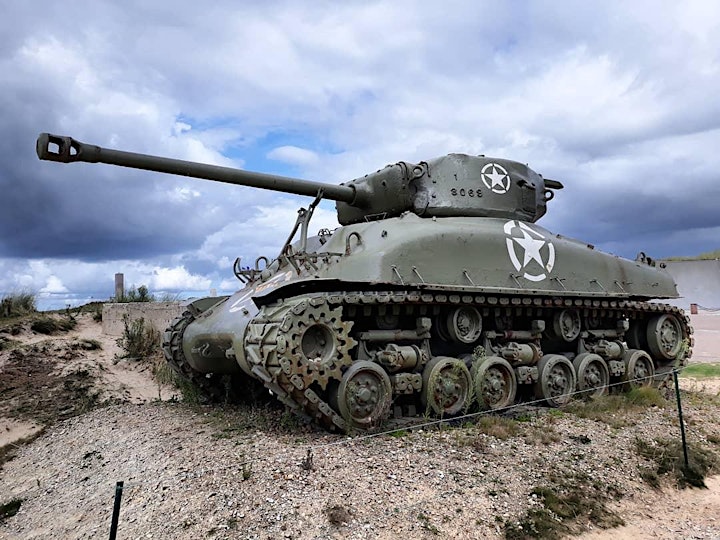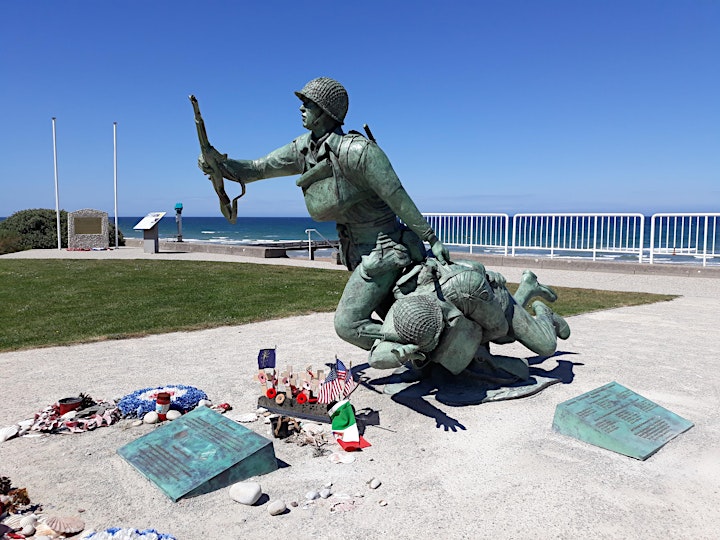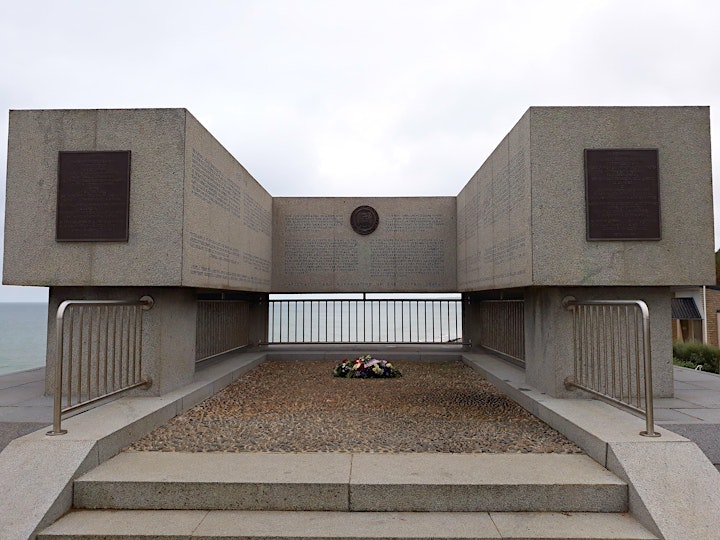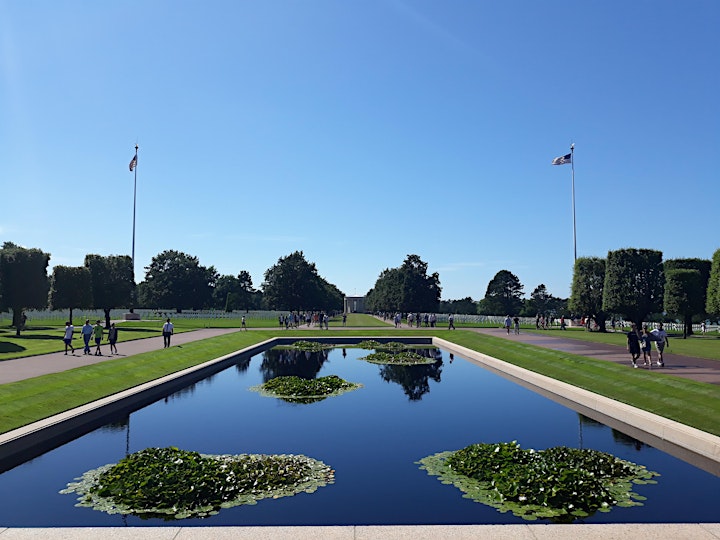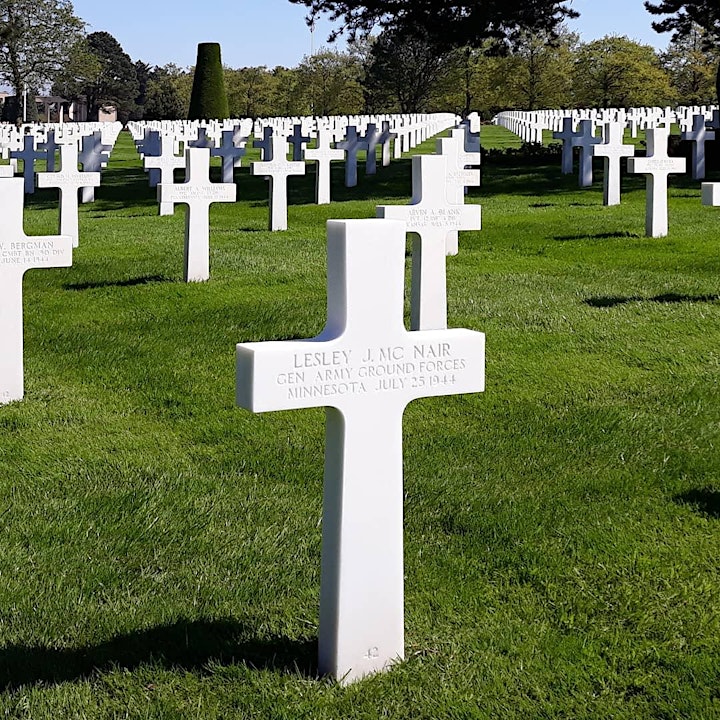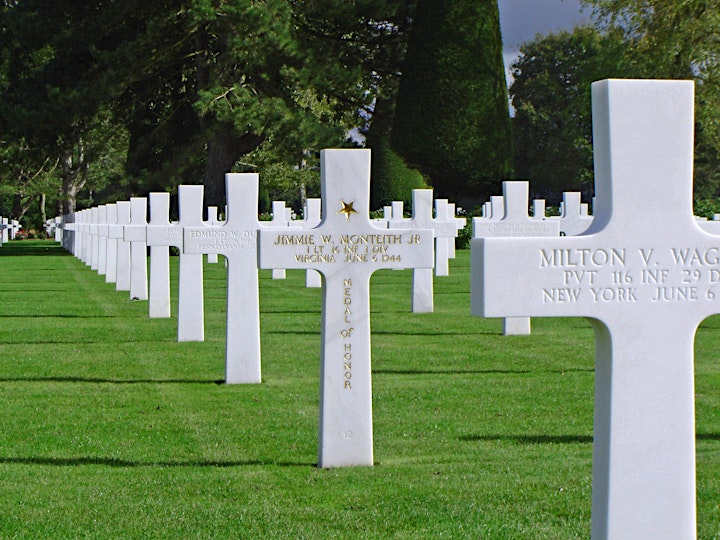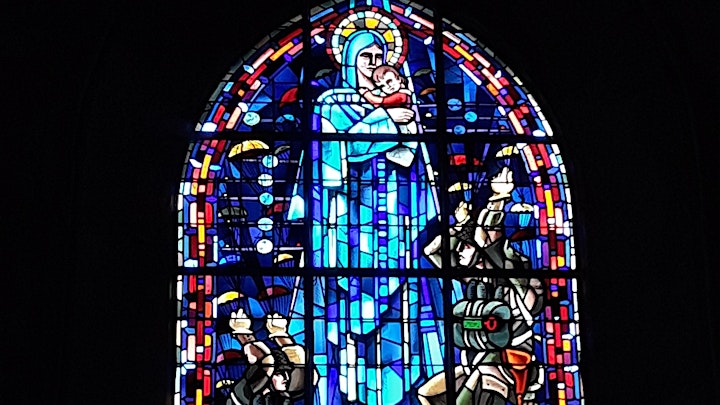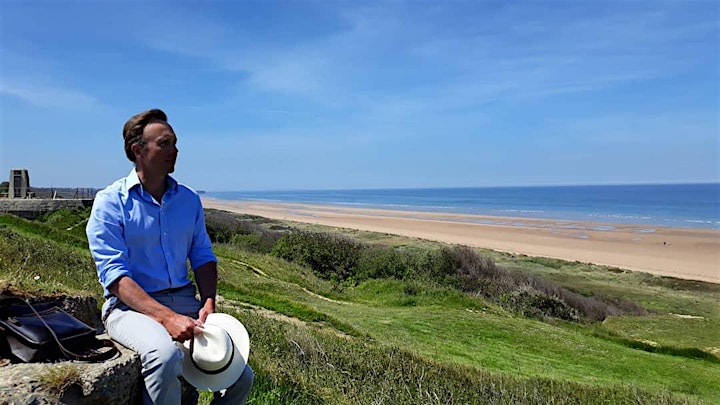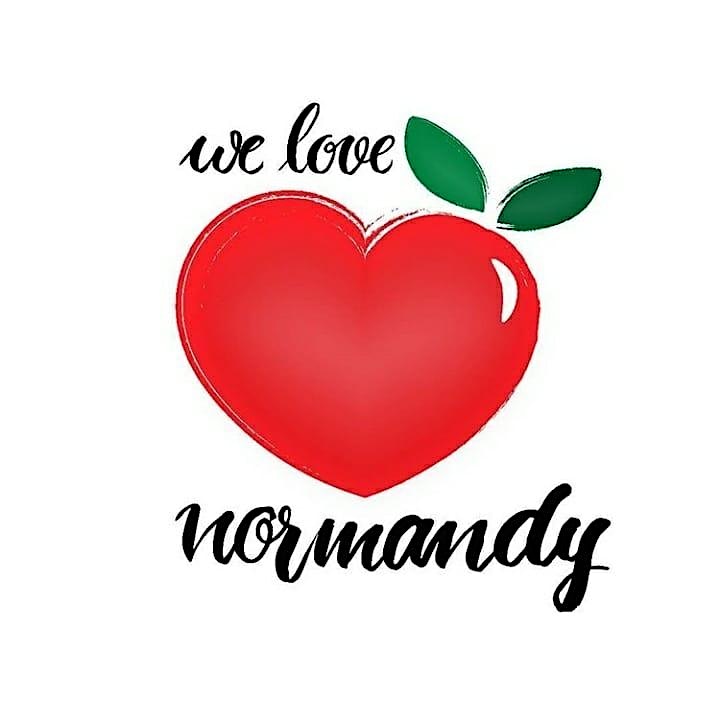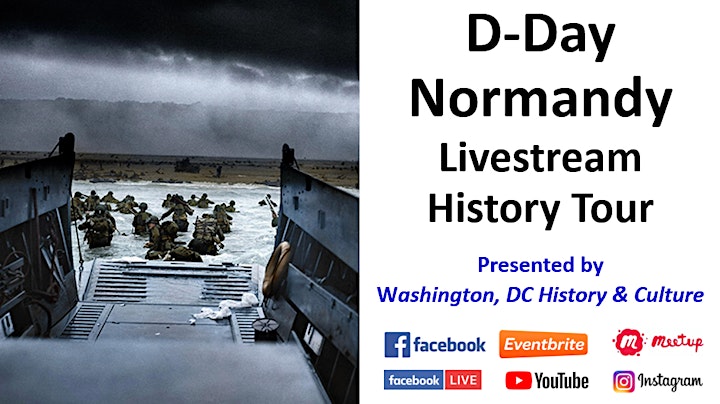 A 1-hour ONLINE/VIRTUAL guided overview tour of the U.S. sites in Normandy, France associated with the D-Day invasion of June 6, 1944.
An overview of the lead-up to D-Day, 6th June 1944 and the American Forces' role in Operation Overlord. We will visit the landing sites of US V-Corps and US VII-Corps including Pointe du Hoc, Sainte-Mère-Eglise, Omaha Beach and Utah Beach. Finally, we will pay our respects to the 9,488 service men and women who were laid to rest in the American Cemetery in Normandy.
The exclusive video content is a blend of live footage from my walking tours, original newsreel, 3-D mapping, archive photographs, infographics and military maps. This tour is an interactive experience, and you can ask questions afterward.
Using exclusive video footage and archive material, Patrick Hilyer's VIRTUAL tours bring the sights and sounds of the D-Day battlefields and beaches right to your living room, den or office - on your tablet, computer, laptop or TV screen. The tours are interactive - you and your guests can ask questions after the LIVE ZOOM conference.
Patrick is an experienced D-Day tour guide and a member of the Normandy Battlefield Tour Guides Association. He and his wife run the travel consultancy We Love Normandy and both have worked in Tourism and Hospitality in Normandy since 2003.
Tour is given in English.
This program is an overview of D-Day at Normandy.
Our host, Patrick Hilyer, also presents a variety of other programs.
Please see links below.
We Love Normandy:
https://www.facebook.com/welovenormandy
http://www.welovenormandy.com/
https://www.eventbrite.fr/o/patrick-hilyer-experienced-d-day-guide-30635391038
This program is presented by the non-profit community organization Washington, DC History & Culture.
Donations Support Our Non-Profit Community Programs - Thank You!
PayPal: DCHistoryAndCulture@gmail.com
Venmo: @DCHistoryAndCulture
__________________________
Zoom Connection:
This educational and entertaining program is open to all regardless of age, geographic location, etc. and since it is an online/virtual event via Zoom you can connect from anywhere in the world.
Zoom events have a limit on the number of people that can participate and therefore the event may "sell-out" once a certain number of registrations has been reached.
Zoom Connection Link Will Be Emailed:
Login info will emailed several times beginning 24 hours prior to the event.
If you haven't received the Zoom connection 8 hours before the event please contact us.
Zoom Connection Suggestions:
Connecting a few minutes early is strongly recommended.
To join the event simply click the Zoom link and follow the instructions.
If clicking the link doesn't work try copying and pasting it instead.
Zoom may work better in some browsers/devices than others - if one doesn't work try another.
When all else fails please read and follow the directions. : )
Didn't Receive the Zoom Connection Info?
Check your spam folder, make sure you didn't sign-up with your other email address (personal vs. work, etc.), and also review the email settings on your Eventbrite account (you may have turned off our notifications)- link below:
https://www.eventbrite.com/account-settings/email-preferences
Additional Eventbrite Troubleshooting Link:
https://www.eventbrite.com/support/articles/en_US/Troubleshooting/did-my-email-send-invitations-order-confirmations-reminders?lg=en_US
_________________________
This program is presented by the non-profit community organization Washington, DC History & Culture:
"bringing people together to experience the history and culture of Washington, DC - and the world!"
For more entertaining and educational programs visit us at:
https://www.Facebook.com/DCHistoryAndCulture
https://DCHistoryAndCulture.Eventbrite.com
http://www.youtube.com/c/WashingtonDCHistoryCulture
https://www.Meetup.com/DCHistoryAndCulture
https://www.instagram.com/dchistoryandculture/
We look forward to seeing you - thanks!
Robert Kelleman
rkelleman@yahoo.com
202-821-6325 (text only)
History & Culture Travels / Washington, DC History & Culture