Description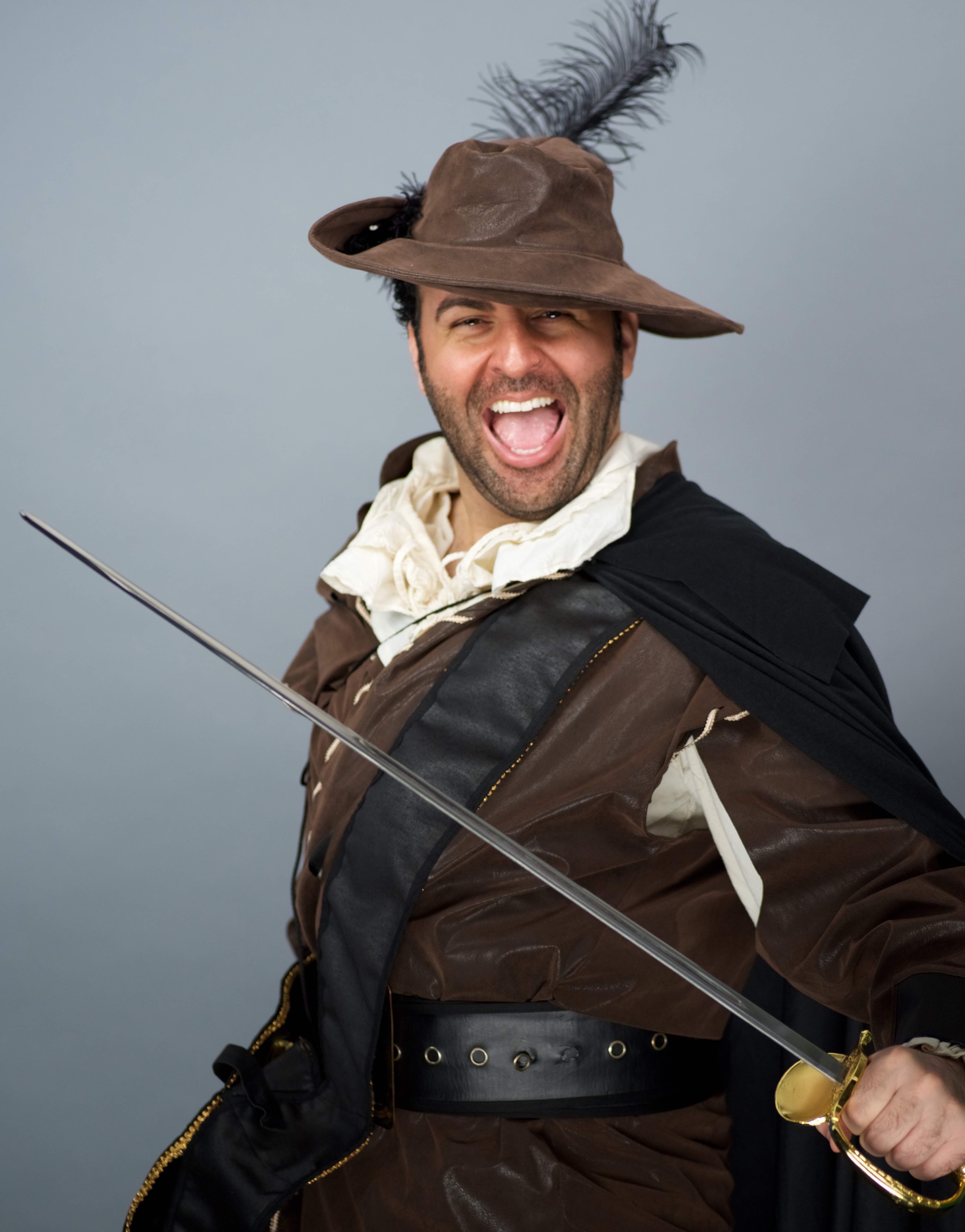 CYRANO DE BERGERAC by Edmond Rostand.

Starring David Serero as Cyrano.

This well known French classic will be performed in English, featuring Sephardi and Jazz standards for a world premiere adaptation.

Cast includes David Serero, Mary Albert, Cesar Munoz, Gordon Gray, Bradley Behrmann, Cameron Addicott, Isaac Cruz, Elena du Pisanie, Benjamin Culpepper, Shawn Chang, Juan Herrera.

Plot summary: Hercule Savinien Cyrano de Bergerac, a cadet (nobleman serving as a soldier) in the French Army, is a brash, strong-willed man of many talents. In addition to being a remarkable duelist, he is a gifted, joyful poet and is also a musician. However, he has an extremely large nose, which causes him to doubt himself. This doubt prevents him from expressing his love for his distant cousin, the beautiful and intellectual Roxane, as he believes that his ugliness would prevent him the "dream of being loved by even an ugly woman."

Performances:
April 12th at 3pm
April 15th at 7pm (opening night)
April 17th at 8pm
April 19th at 8pm
April 22nd at 7pm

Tickets are $26 and $36.

Performances will take place at:
Center for Jewish History
15 w 16th St
New York NY 10011