About this Event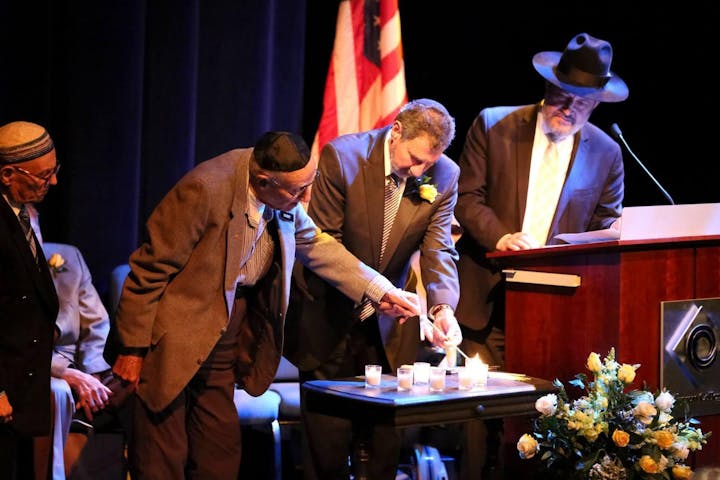 They were taken away from their homes, kept behind metal bars and wire fences like criminals—animals. Millions were murdered. Millions more were displaced, left without a home, without family, without much hope. But they survived.
On Yom HaShoah, and every other day of the year, we: remember those who lost their lives in the Holocaust—condemned simply because of their religion; continue to learn from those who survived; and honor those who risked their lives, livelihoods, and families to aid the Jewish people. They show us the resilience of the human spirit; that inclusiveness and diversity are a strength and necessary priority; that there is always still hope for humanity; that in the end, we are all the same.
With these themes of survival, gratitude, hope, and inclusiveness, Cypress College holds a Yom HaShoah Day of Remembrance event each year in April, with the first one being held in 2016.
This year's Yom HaShoah event will feature a panel interview with Holocaust survivors Betty Cohen and Lou Fogelman. Betty was a victim of Dr. Mengele's horrific experimentation in Auschwitz and will share her miraculous story. Lou Fogelman, a child survivor and now a very successful record industry executive, was saved by his Aunt Betty (Cohen).
In addition, vocal soloist and Cypress College Music Professor Terra Hurdle will perform haunting melodies from the Holocaust, along with her choir.
Free parking will be available in Lot 1.