CYPRESS COLLEGE HEALH INFORMATION TECHNOLOGY WORKSHOP
Description
If you cannot attend the HIT workshop in person, you can join by Webinar. RSVP is required.
Is your computer ready to participate via Webinar? Find out now. Click on following link and follow the instructions to test your computer readiness: http://www.cccconfer.org/support/supportReadiness.aspx
Once this has been determined, follow the directions below to participate via Webminar on the day of the event.
Directions to participate via Webinar:
1. Dial your telephone conference line, toll free (888) 886-3951
2. Cell phone users dial: (913) 312-3202
3. Enter your passcode: 744121
4. Go to www.cccconfer.org
5. Click the Student Log In button under the Teach & Confer logo
6. Locate your meeting and click Go
7. Fill out the form and enter the password: 744121
Note: *6 - Mute/Unmute your individual line; *0 - Contact the operator for audio assistance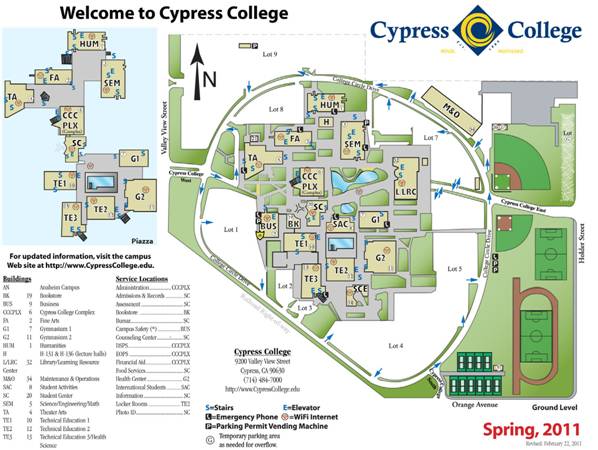 Parking Lot #4 is closest to the Health Science/Tech Ed 3 Building.
**Look for the yellow parking pass machines**