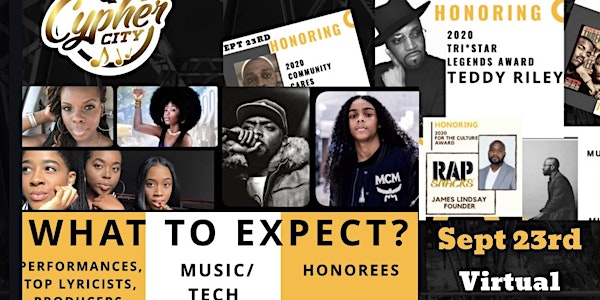 @CypherCity Global Livestreaming Music Tech Conference
@CypherCity is Where Music & Technology Collide!
About this event
Global livestreamed music conference for creatives including lyricists, singers, producers and DJ's. A space to connect , create and collaborate !
There will be panels , performances , social impact focus , and awards presentation you do not want to miss !!Follow @cyphercity for Livestream details .
-Grammy Award Winner Teddy Riley
-A&R Director of Columbia Records
- Former CEO of REVOLT and more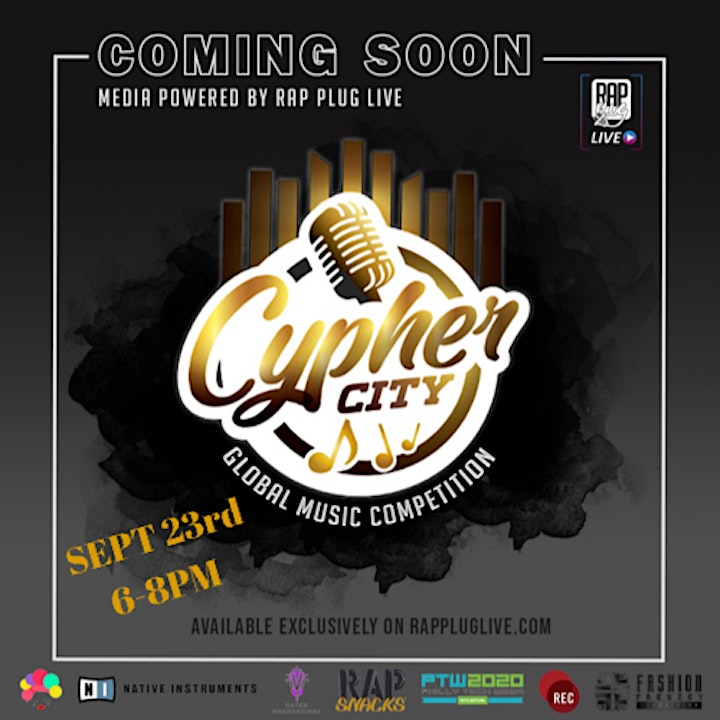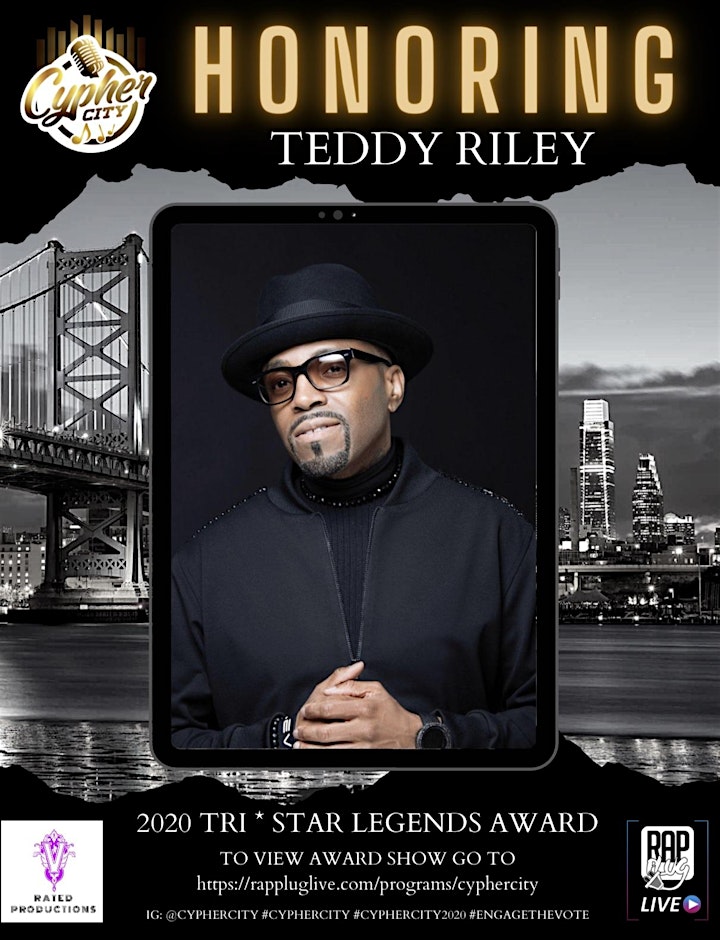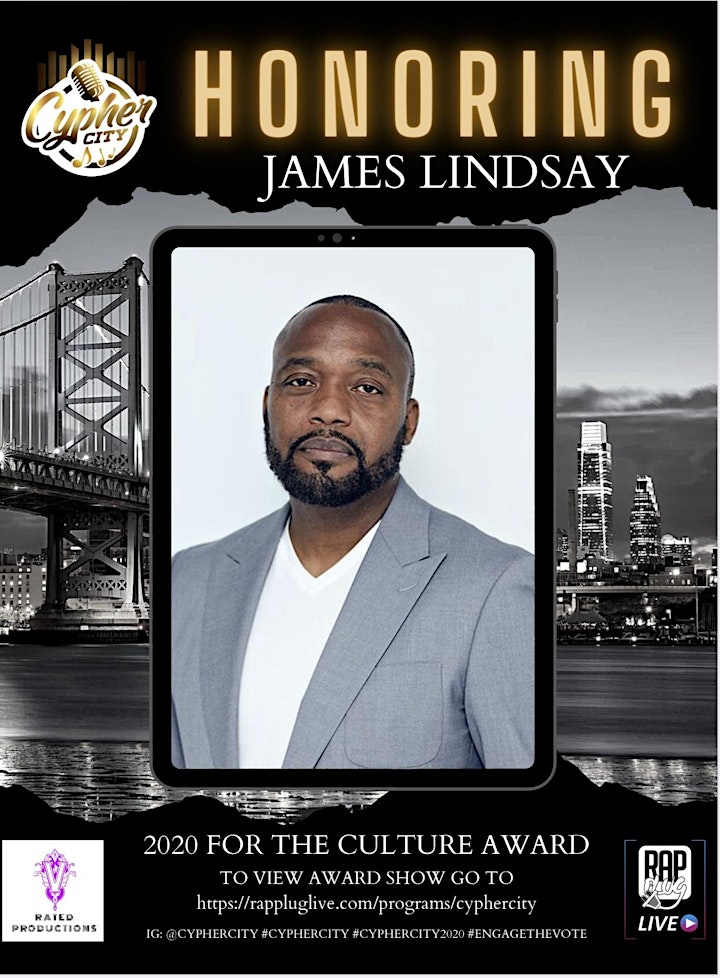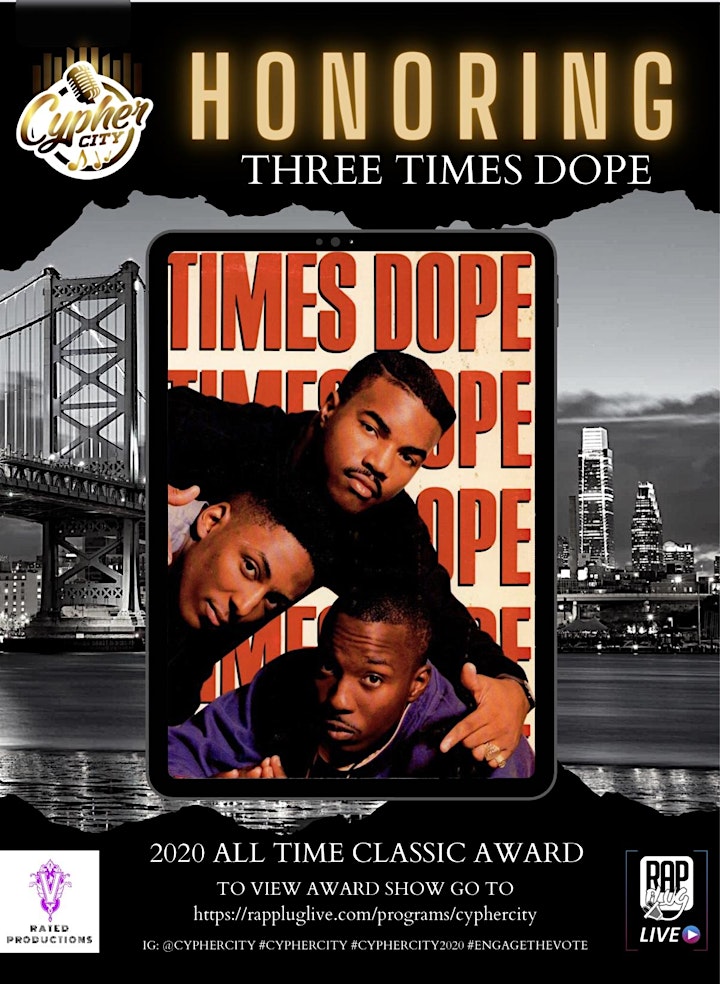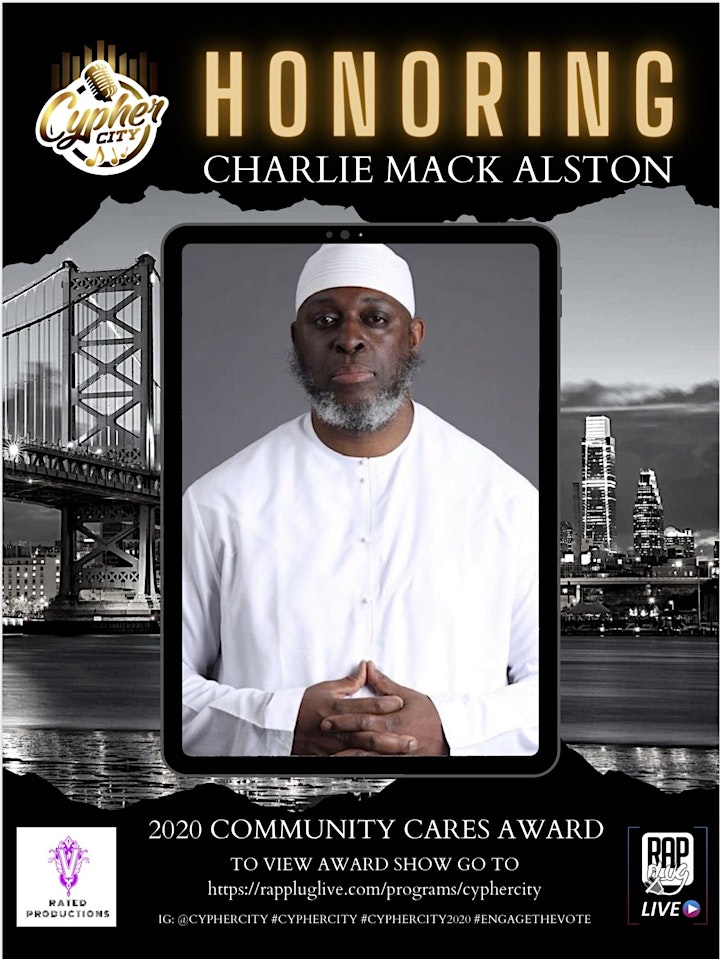 FOLLOW @CYPHERCITY for LIVE STREAM details .