Cyndi Edwards - How to Get Booked on TV

Wednesday, September 10, 2014 from 6:00 PM to 8:00 PM (EDT)
Event Details

---
THIS WEEK'S TOPIC: 
How to Get Booked on TV
with Cyndi Edwards

$20 At the Door / $10 Advance Purchase through EventBrite

When it comes to marketing your business -- even bigger than social media, Google adwords, YouTube, blogs, newspaper & magazine ads -- the 400 lb. gorilla that still reigns supreme is television.  It reaches more people, and is synonymous with fame and authority. 
Yet, most small business owners don't have the budget to affordably buy television ad space.
What if there were ways to get on TV with low-cost or even no-cost alternatives?  There are!  But, in order to get those coveted TV spots, you need to know a few things first:
Who decides what stories get on air and what stories get thrown out?


How can you stand out from all the other businesses trying to get air time?

What makes a media pitch effective?

What time of the week / time of day is best for contacting a TV station?

What makes a story irrisistable?
TV is one of those "make it or break it" moments where if you do great, the channels will put you in their "rolodex of experts."  Do poorly and you'll be filed under "do not call back."  What makes a great guest expert?  What makes a poor guest expert?  These invaluable insights will help you make sure you are on the coveted short-list of experts for your local channels.

At this business accelerator series, you will have the unique opportunity to sit down with Tampa's own Daytime talk show host, Cyndi Edwards.
Come spend 2 hours with Cyndi, and turn the tables on her by being the one who asks her the important questions about how you and your business can become the next big thing on TV.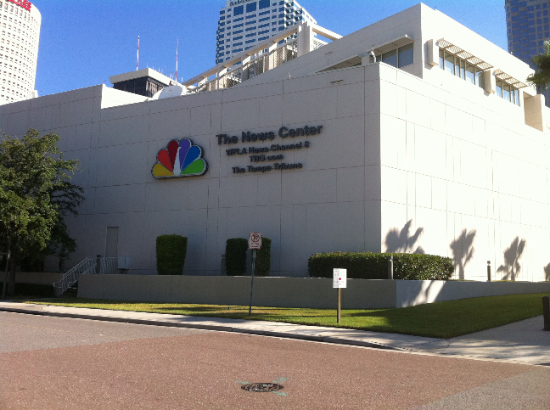 This is a rare opportunity to be taken behind-the-scenes of an active television studio.  We will be meeting on the actual set of the TV show, Daytime inside the WFLA studios!  Come find out how they decide what content to run, and speak directly with a veteran in the television industry.
WHO SHOULD ATTEND?
Successful business owners who are ready to take their message to the masses

Business owners who produce YouTube videos for their customer base

Business owners who want to be seen as an expert in their industry


People who would like to increase their "celebrity status" by leveraging the world's most popular form of communication.
Business Acumen Rating: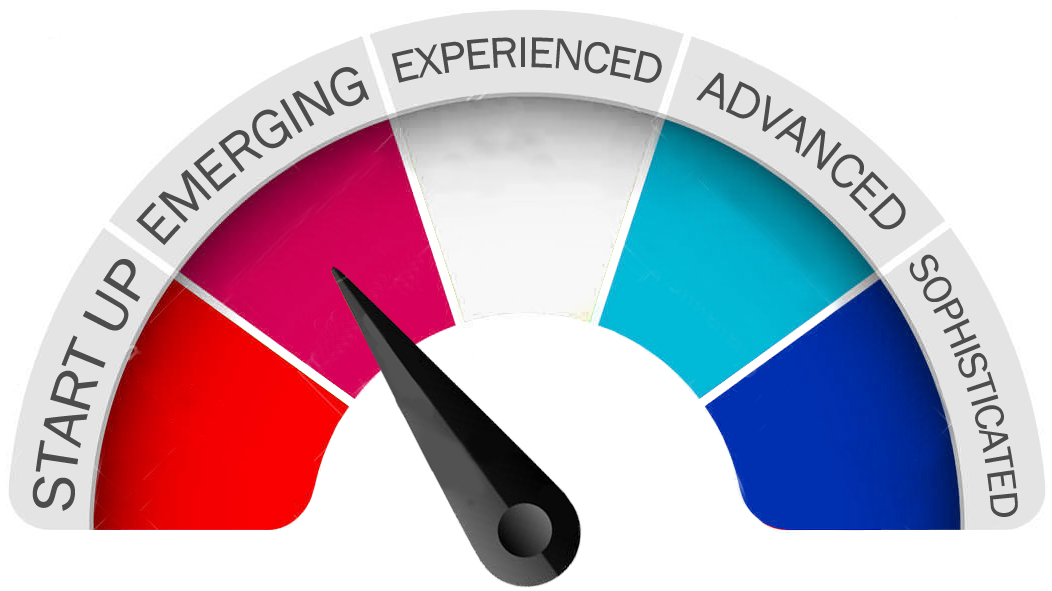 TICKET PRICE:  $10 Advance $20 at the door
ABOUT THE MENTOR: 
Cyndi Edwards

Cyndi Edwards has been the host of the nationally-syndicated talk show, Daytime, for the past  8 years.  Prior to arriving in Tampa, Cyndi had television jobs in Philadelphia and Ottawa, Ontario.  Cyndi began her career as a photojournalist/news anchor at a very small station in Canada.
 
Over the years, Cyndi has interviewed hundreds of celebrities, but it's the regular people doing extraordinary things who impress her the most.
 
From swimming with dolphins, to flamenco dancing, to flying a helicopter...Cyndi's always game to try anything.  
 
Cyndi is on the Brandon Foundation Board of Directors and she's a big supporter of the Big Brothers Big Sisters organization. She and her co-host Jerry love giving back to the community through volunteering and emceeing various events throughout the year.
 
In her spare time, Cyndi loves to travel and take in the wonderful cultural events the Tampa Bay Area has to offer.
She and her husband, Colin, are the proud owners of two spoiled Golden Doodles named Freebee and Nigel.   If she has any say in what her last meal will be, there will be cream sauce involved.
When & Where

WFLA-TV Studio
200 S. Parker Street
Tampa, FL 33606


Wednesday, September 10, 2014 from 6:00 PM to 8:00 PM (EDT)
Add to my calendar
Organizer
Welcome to the Key Person of Influence events page for Eventbrite. 

Our Profitable CEO Workshop Series is exclusively for owners and C-suite executives of successful, growing, professional service companies. Most of these workshops are ticketed events through Eventbrite.
These workshops aren't generic or boring presentations; they are highly-interactive conversations backed with implementable, proven strategies. You will be able to ask your specific questions to get the answers you need for your business to excel in this new collaboration economy.
Our KPI CEO Socials are are casual but highly-vetted, high-level gatherings for the sole purpose of connecting with area leaders, and connecting them to one another.  These socials are by invitation-only and are limited to 12 attendees. To be considered for an upcoming CEO Social, visit our landing page for list of qualifications and for more info:  CLICK HERE FOR INFO
To learn more about our Personal Brand Accelerator program, and for video testimonials from some of our clients, visit our website: KEYPERSONOFINFLUENCEUSA.COM

---