Description
CYCLING FOR HEALTH AND FITNESS
Cycling is a great way to lose weight and improve overall health and fitness. Whether you are a seasoned cycler or just starting out, you want make the most of your rides in order to reach your goals.
There is no "one-size-fits-all" formula when it comes to optimal health and fitness. Every person's physiology and metabolism are unique. Unless you learn to cycle for your personal metabolism, you will continue to be frustrated with your results.
The key to reaching your health and fitness goals is to develop a healthy and EFFICIENT metabolism through proper training and recovery.
Whether you want to lose weight or just get stronger and faster, this is the key!
So, how do you do that?
Science has the answers and PHASE IV Exercise Physiologists and Nutritionists will share their experience and knowledge of how to do it.
Join Shelby Stoner, PHASE IV Exercise Physiologist and Tina Paymaster, PHASE IV Functional Nutrition & Health Specialist for an informative discussion on this topic.
You will learn:
The most common mistakes you are probably making when cycling that are keeping you from reaching your goals

How to fight inflammation through proper exercise

How to create a healthy diet that will support your fitness, health and weight

How to boost your metabolism to maximize fat burning, energy and performance

How to use proper exercise progression based on a "recovery-driven" fitness plan

Advanced recovery efforts to balance stress of daily life and how to manage stress of exercise as well
LIMITED SPACE AVAILABLE. RSVP TO RESERVE YOUR SEAT!
About the Presenters: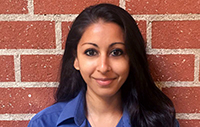 Tina Paymaster is a Certified Holistic Health Coach and Ayurvedic Practitioner, who guides people towards achieving long-term health in mind and body. Through her guidance, Tina's clients learn how to eat the right foods for their body type and goals, develop a healthier relationship to food and their body, incorporate healing self-care practices and approach their life from a more confident, empowered and peaceful frame of mind. Through her own health journey, extensive training, and experience working in clinical settings, Tina has supported clients suffering from digestive disorders, weight challenges, hormonal imbalances, skin issues, stress, anxiety and fatigue. Tina works with clients around the world, holds workshops in New York City and Los Angeles and has been featured in MindBodyGreen, Shape Magazine, and Elephant Journal.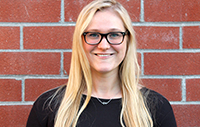 Shelby Stoner, M.S., E.P is a graduate of Adelphi University in Long Island, New York. She moved to New York from Anchorage, Alaska to attend school at Adelphi and major in Exercise Science. Shelby played volleyball for Adelphi, an NCAA Division II University, throughout her undergraduate career claiming two Northeast-10 Championships and four NCAA tournament appearances. After graduating with her BS in Exercise Science, she went on to complete her Masters in Exercise Physiology while working in the Exercise Science Department at Adelphi gaining experience in metabolic testing and working with elite athletes.At PHASE IV, Shelby implements and analyzes Resting Metabolic Rate and VO2 Tests to develop programs based on each client''s unique physiology and personal goals. Since moving to California, Shelby looks forward to continuing her beach volleyball career and enjoying warm weather year round!