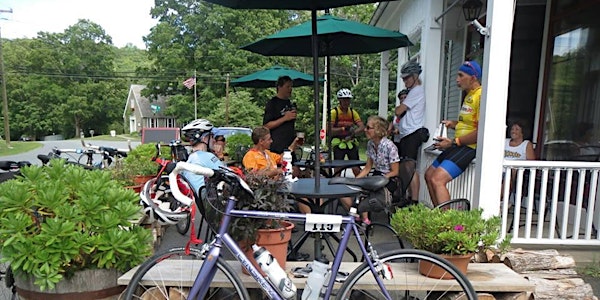 Cycle Massachusetts 2017 Kickoff Party
When and where
Location
The Asgard Irish Pub and Restaurant 350 Massachusetts Ave Cambridge, MA 02139
Description
Do you ride a bike? Come celebrate the end of winter with us - and start thinking of SUMMER! Join us at the Cycle Massachusetts 2017 Kickoff Party on March 21st and learn more about the Friendliest Ride in the East.
Find out if the rumors are true: will there really be an artisan popsicle maker visiting the ride? Will there really be massages available each day of the tour? And can you really go skydiving and then ride to a brewpub to recover???
Come to the Asgard for the free food, the cash bar, and a great crowd of friends old and new - people who know how to have a great time on two wheels! We'll preview the amazing route of this year's tour and throw in some door prizes while we're at it. The 2017 route might just be the best yet - the beautiful Connecticut Valley (and the rolling hills that surround it) as seen from Massachusetts, New Hampshire, and Vermont! We promise something of interest every 10 miles or fewer! You can also learn more about volunteer opportunities that would allow you to ride for free.
We're talking about all the things you dream of all winter: campfires on warm starry evenings, fresh peaches at a roadside stand, relaxing with a cold drink after a long day's ride with new friends.
This weeklong tour (with shorter options) is proud to be the #1 annual donor to Massbike.

Tell your friends, and we'll see you there! Space is limited, so RSVP today!
Learn more about Cycle Massachusetts at www.cyclema.com.