Description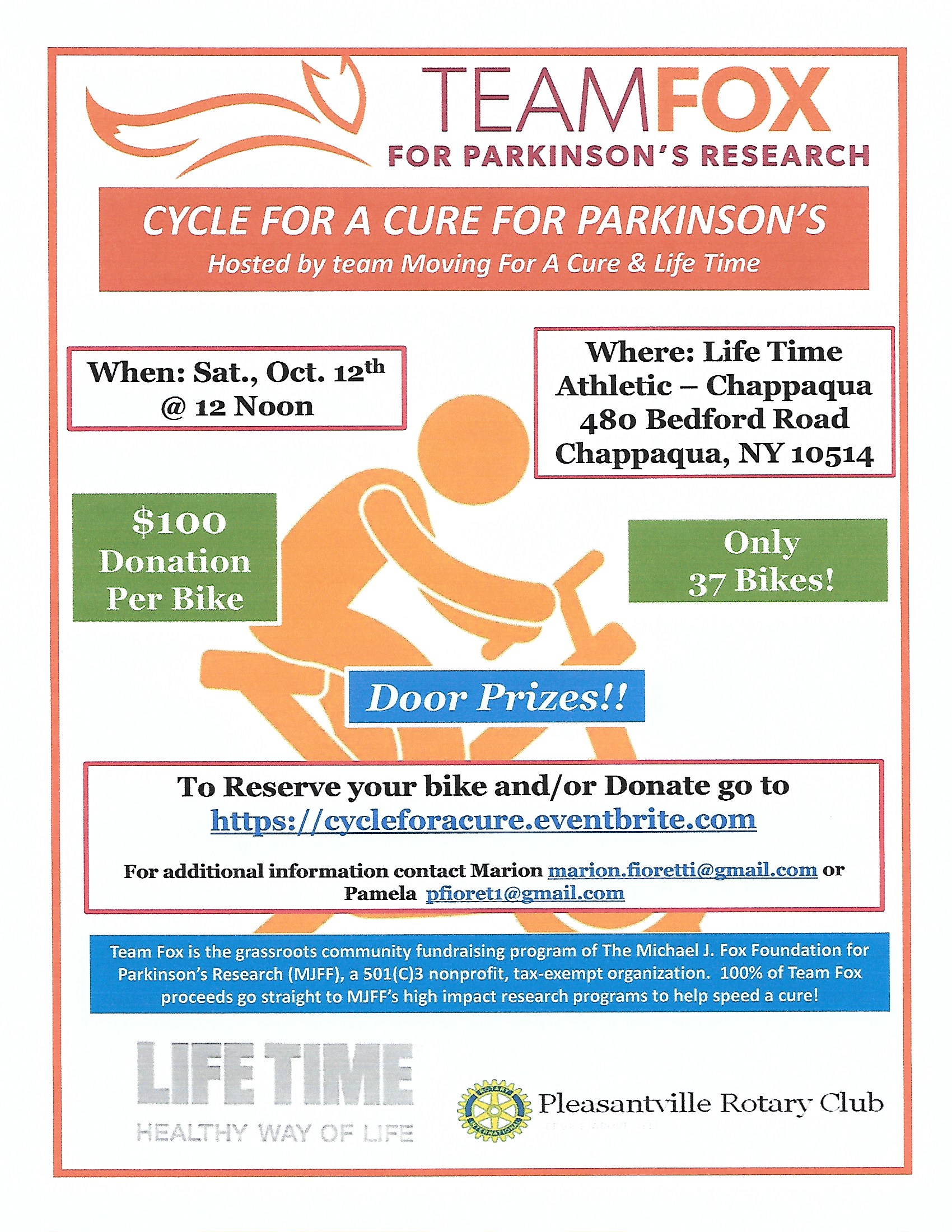 Cycle For A Cure
Come join our team Moving For A Cure (MFAC) on Saturday, October 12th at 12 noon at Life Time Athletic Chappaqua as we Cycle for a Cure to raise funds for The Michael J Fox Foundation for Parkinson's Research to help speed a cure.
Bikes - There are only 37 bikes available and the donation per bike is $100.
Donatons - If you wish to make an additional donation, or you are unable to join us, please consider donating directly to The Michael J Fox Foundation through our MFAC fundraising page.
We would like to extend a special thanks to:
- Mike Spiegel and Life Time Athletic Chappaqua for allowing us to hold our event at their facility.
- Veronica Ramos for her time, expertise and support in helping to coordinate this event at Life Time.
- Maria Lopane, our instructor, for her time, energy, choice of music and choreography!!!
Join us as we CYCLE, AWARD DOOR PRIZES & RAISE FUNDS TO SPEED A CURE!!!
FAQs
What time should I arrive and what should I bring to the event?
Plan to arrive by 11:45 AM in order to get everyone setup on their bikes. You will need to check in at the front desk so please bring a picture ID. Don't forget a water bottle and either cycle shoes or sneakers.
How can I contact the organizer with any questions?
Any questions? Contact either Marion (marion.fioretti@gmail.com or 914-659-7282) or Pamela (pfioret1@gmail.com or 914-400-4071)