Cyberweek 2011- October 24th to October 28th, 2011
Description

Registration is now open for Cyberweek 2011. Cyberweek is an innovative, virtual conference to discuss various facets of the world of Online Dispute Resolution (ODR) processes. Participation in this conference, as always, is free and is facilitated via discussion forums, webinars, and simulations of ODR tools and applications.
Cyberweek 2011 will take place October 24 - October 28, 2011.
Cyberweek is hosted by the Werner Institute at Creighton University via www.adrhub.com. Collaboration is the key to the sucess of Cyberweek and we are fortunate to have the support and assistance of the National Center for Technology and Dispute Resolution, The Internet Bar Organization, and ODR Latinoamerica.
If Cyberweek is new to you and you would like to see what cyberweek entails please visit the Cyberweek 2010 site to revisit the discussions from last year. Details for this year's Cyberweek will be shared as they emerge.
We are still working on developing all of the learning experiences and discussions for this year's cyberweek. If you would like to propose an activity or simulation, please email Bryan Hanson (bryanhanson@creighton.edu) or Noam Ebner (Noamebner@creighton.edu).
Para registraciones en español:
http://odrlatinoamerica.ning.com/group/participantescyberweek2011
__________________________________________________________________________
Program Schedule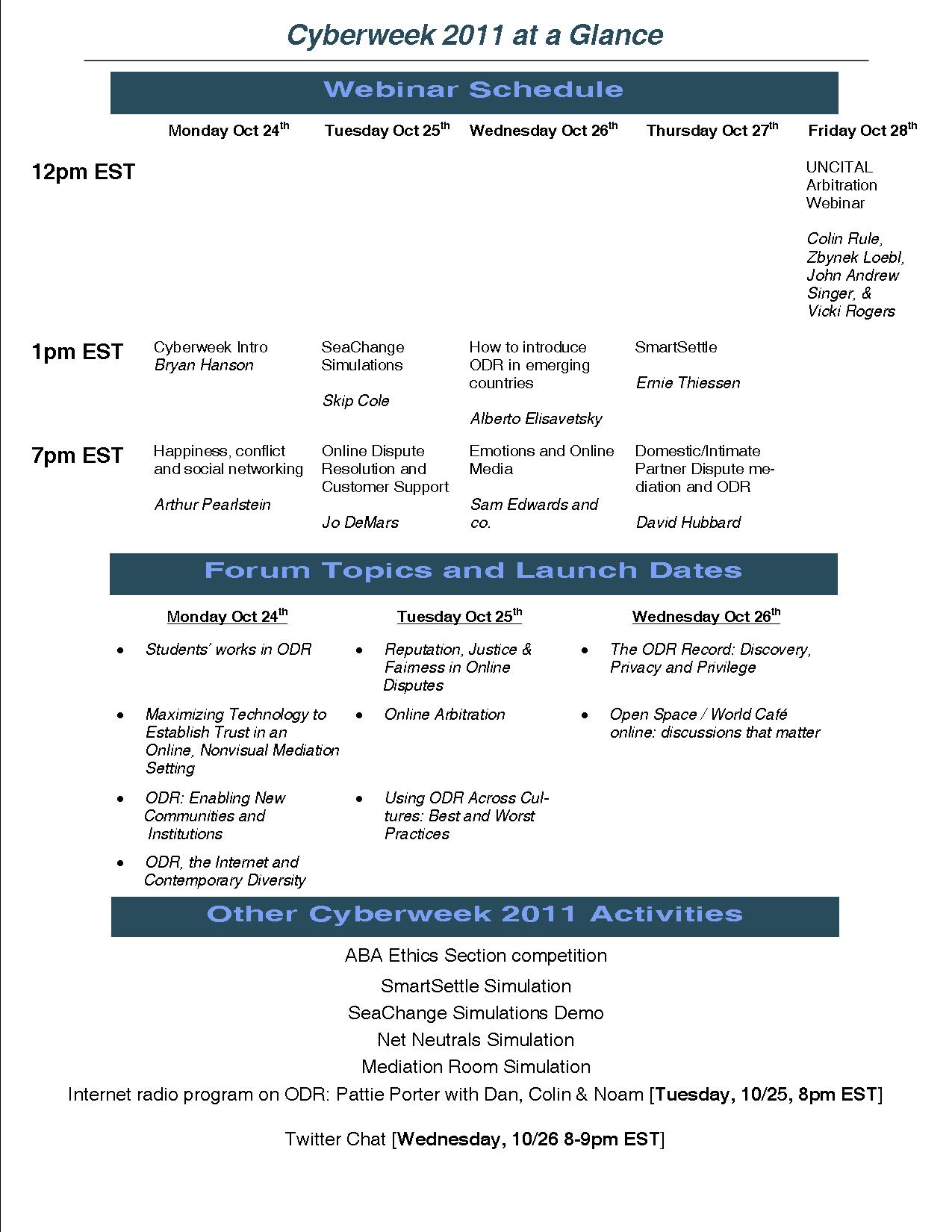 ---
The Collaborators: