Description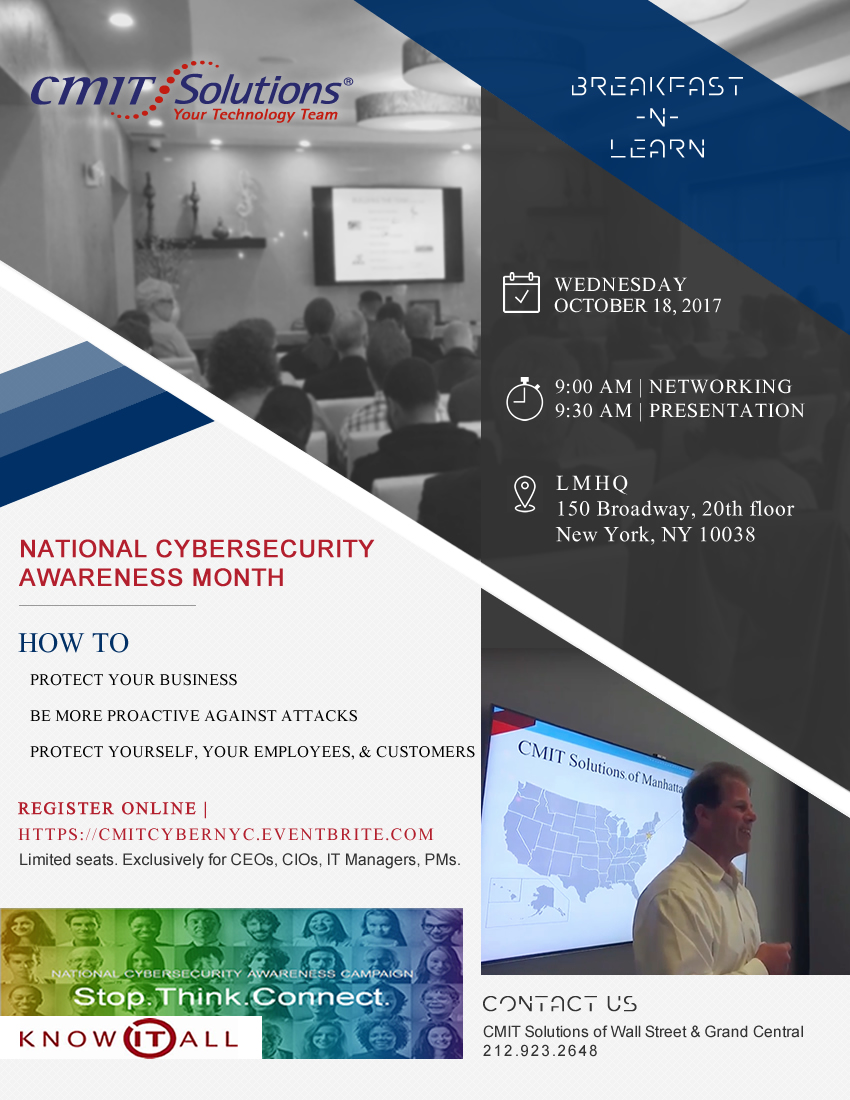 Event Includes |
Networking, an in-depth view into protecting your business, and light breakfast.
Limited seating. Please RSVP above.
---
We believe your focus should always be on growing your business. And, as expert outsourced IT consultants, our goal is helping you maintain your focus. We would like to share our extensive knowledge of practical technical solutions designed to cut your downtime in half, keep your users productive, and protect your data. That's why we've created the CMIT Know IT All Series. This event series is a combination of specially designed webinars and seminars that offer you technical advice with practical solutions. We will equip you with the resources that get real results and drive a higher return on your technical investments. The mission of each event is to educate you on how to develop your technology to protect and grow your business.