2 Hour, Mon-Friday Cybersecurity summer camp for Middle School and High School students.
About this event
​Attending a CyberCamp is the perfect way to get introduced to the world of cybersecurity! Many students who attend a standard AFA CyberCamp go on to participate in CyberPatriot's National Youth Cyber Defense Competition during the school year. Get a head start on your STEM career and experience what makes CyberPatriot the best National Youth Cyber Education Program!
Monday - Friday from 5pm - 7pm students will learn the basics of Cybersecurity and compete nationally on the last day of class against all of the Summer Campers across the country in the camp that week!
Please bring a lite snack and drink each day to help with the COVID restrictions and be prepared to wear a mask while on our campus. Should the state stop in-person teaching in June you will be able to attend this camp online.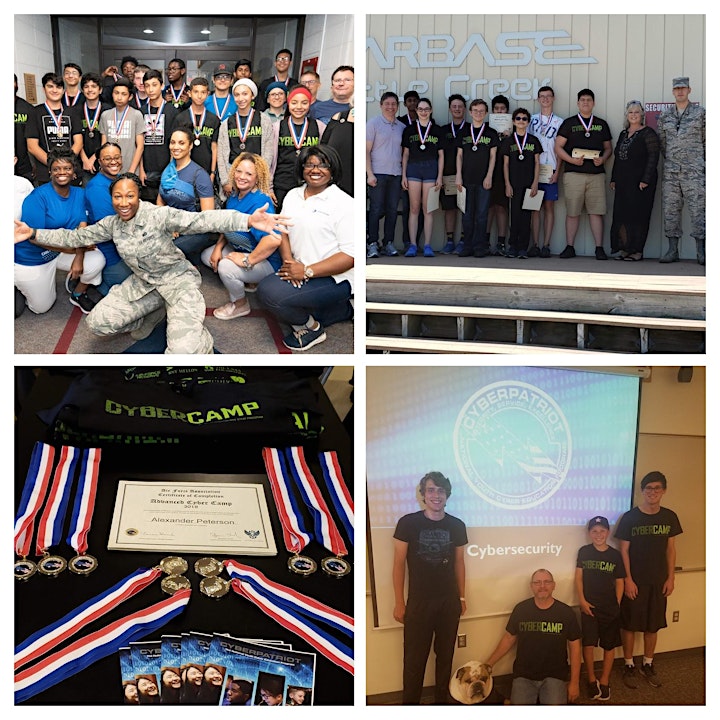 Organizer of CyberPatriot Summer Camp Bedford Cyber
Provide leadership in Cybersecurity education for government, education, business and industrial organizations.  To Provide a forum to promote Cybersecurity education.  Develop a process of continuous curriculum revision and enhancement based on standards issued by recognized national or international standards bodies.   Grow the Coalition by including additional institutions, business, industry and governmental agencies who will help us met the standards.
For the last 5 years we have focused on increasing the amount of students in the Cybersecurity workforce by founding the Michigan CyberPatriot Program.   We support this program by hosting Summer Camps, supporting the coach and mentors by supplying training, continuing education for our MI K-12 teachers and digital badging for our Michigan students.  We even host a State Level Awards event!  Check out how you can help at www.micyberpatriot.com