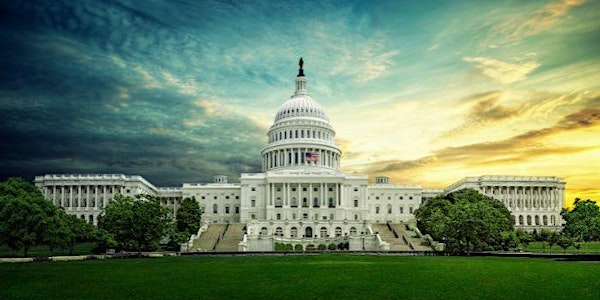 CyberMed DC
CyberMed returns to Washington D.C. for another policy-focused event.
Date and time
Thursday, April 20 · 8am - 3pm EDT
Location
George Washington University Science and Engineering Hall 800 22nd Street Northwest Washington, DC 20052
About this event
CyberMed Summit is focused on protecting patients by ensuring medical devices and healthcare infrastructure are as safe and secure as possible. Continuing to raise awareness, perform research, and advocate for best practices is not enough- further transformation depends on our ability to inspire and influence policy. Join us for an exciting and high yield day-long session at The George Washington University in our nation's capital as we bring together policy experts, leaders in government, and healthcare cybersecurity advocates.
This event will feature a live patient care cyber attack simulation and internationally renowned speakers at the intersection of healthcare and cybersecurity. Special guests include Congresswoman Robin Kelly, Dr. Suzanne Schwartz of the US Food and Drug Administration, Mr. John Riggi of the American Hospital Association, and Dr. Jacqueline Burgette, White House Fellow on detail to the Office of the National Cyber Director, along with a special recorded message from Senator Mark Warner.
*Please kindly note this is an IN-PERSON event only- there is no concurrent virtual option for attendance. Thank you for your understanding!*
Agenda
8:00 AM - 9:00 AM
Check in
9:00 AM - 9:15 AM
Welcome
9:15 AM - 9:30 AM
Fireside Chat with Congresswoman Robin Kelly
Congresswoman Robin Kelly
9:30 AM - 10:00 AM
After the Omnibus: The Future of US FDA Cybersecurity Leadership
10:00 AM - 10:30 AM
Healthcare and the National Cybersecurity Strategy
10:30 AM - 10:45 AM
Break
10:45 AM - 11:45 AM
Hospital Under Attack: Live Clinical Simulation
11:45 AM - 12:00 PM
Welcome from GW Engineering
12:00 PM - 12:30 PM
Lunch
---
Vegan Lunch Provided
12:30 PM - 12:45 PM
A Message from Senator Mark Warner
12:45 PM
Cybersecurity is Patient Safety: Policy Options for the Future
Medical Device Regulatory Panel
Cybersecurity and the American Hospital Association
Frequently asked questions
Where can I find the Code of Conduct for the event?
Where can I find the policy on filming or photographing atendees?
Where can I find out more about George Washington University's COVID policies?
Will food and drinks be provided?
How much does CyberMed DC cost to attend?