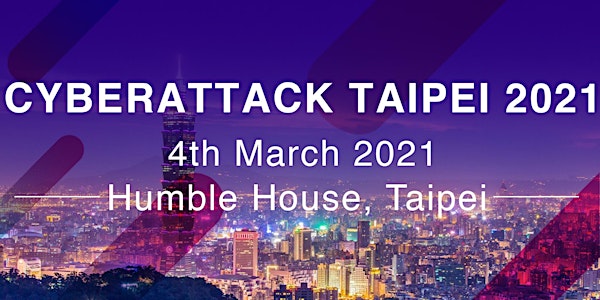 CyberAttack Taipei 2021
The Taipei Series showcases what has been achieved and more critically to explore the next steps in securing a dependable cyber ecosystem.
About this event
This series aims to provide insight for discussions of major challenges and its achievements on various cyber forensics and threat investigations. The pandemic has blurred the between work and private lives and presents a unique problem for governments across the world in terms of user data and privacy.
The outbreak requires governments to keep a close eye on critical information. Unfortunately cybercriminals and political activists are interest in obtaining the same type of information for nefarious purpose and widespread use of digital banking, eCommerce and mobile devices, it has become a high target segment for hackers.
WHO SHOULD ATTEND
Administrators
Chief Information Security Officers (CISO)
Chief Information Officers (CIO)
Chief Technology Officers (CTO)
IT Directors
Cyber Security Heads
Senior Executives in Security
Technology and Risk Officers
Network and Information Profiles