Cyber Threats Beyond the PC

Thursday, October 20, 2011 from 6:00 PM to 8:00 PM (EDT)
Event Details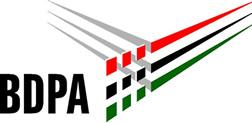 BDPA New York in partnership with UBS Presents
Cyber Threats Beyond the PC
Date: Thursday, October 20, 2011
Time: 6pm - 8pm
Location: UBS, 299 Park Avenue, 27th Floor, New York, NY 10171
Donation: FREE - BDPA Members, $10.00 Non-Members
Presentation Overview
Panel discussion explores the growth & broader use of the internet for interconnectivity beyond our personal computers & the potential security risks
Mobile handheld devices have become common place in our daily business & personal lives.
The average home has at least 5 connected devices
Machines-to-machine communications goes digital leveraging the internet for cost effective management & control
Are there inherits risk? Is our nation more vulnerable? With IT's years of experience, what can we bring to the table to solve the security problems?
Speakers Bio's
Minerva Tantoco
Executive Director, Chief Architect, UBS Wealth Management Americas
Minerva is a "serial innovator" – taking emerging technologies and applying them to real-world business problems and revenue generation. At UBS Minerva is responsible for delivering the UBS mobile technology strategy and development for tablets and smartphones. In addition, as part of the UBS CTO organization, Minerva developed the target state architecture and social enterprise strategy for Wealth Management Americas. While at Merrill Lynch, she developed application strategy, enterprise architectures and process redesigns for the investment banking division.  Minerva developed and implemented the mobile application reference architecture for Merrill Lynch Investment Banking, and deployed by HR, Finance, and Wealth Management Technology.
Minerva's prior experience includes Senior Product Manager, Enterprise Wireless Solutions at Palm, where she developed enterprise mobile software and hardware; Director of Advanced Technology at Answerthink, and Chief Technology Officer at Grey Direct.  Minerva has led development, data, and architecture teams, implemented major architecture initiatives and has developed commercial software.
Minerva has been a speaker and author on mobile architecture topics, and has been granted a patent combining artificial intelligence and workflow tools.  Minerva was awarded the "100 Most Influential Filipinas 2011" by the Filipina Women's Network for her work in Innovation.
Glenn Siriano
KPMG, Principal, Information Technology Advisory Services (ITAS) practice
Glenn Siriano is a principal in the Information Technology Advisory Services (ITAS) practice. Glenn currently leads KPMG's Information Protection and Business Resilience Services planning and delivery in the Northeast Region of the United States.
He has over 25 years of information systems technology experience, with special emphasis on information protection, including security, data privacy, disaster recovery, information systems audit and control, systems architecture, and infrastructure.
He has led numerous technology related projects across a wide range of clients. His experience includes technology advisory engagements, information protection audit, and controls related engagements where he has served a wide variety of clients within the financial services sector and other sectors.
Glenn is a member of the NY Chapter of ISACA.

Moira Jack
Sixnet LLC, Regional Sales Manager, Machine-to-MachineAutomation and Communication Solutions
Moira Jack has been in computer technology for over 25 years.  Early on she managed computer systems and supported endusers.  For the last 16 years as a Systems Sales Engineer, she delivered remote access solutions and managed services to enterprise companies.  her involvement in these solutions evolved to focus more on security and helping companies protect business and personal information. Today her career has expanded into cloud computing and business intelligence. 

Carol Anthony
Director, Enterprise Security, Metropolitan Transportation Authority

Carol Anthony has over eleven years of direct security experience. She is currently Director of Enterprise Security at the Metropolitan Transportation Authority (MTA), which is largely responsible for mass transportation for the New York metropolitan region.  In this capacity, she is charged with managing a cost-effective enterprise security program and developing a risk-based methodology to its implementation.  She also oversees the development of enterprise-wide security policies and standards for the MTA and its seven agencies as well as serves as the MTA's ISO to New York State.
Prior to joining the MTA, she worked as a security consultant to the Department of Defense.  Her assignments included designing processes for the Pentagon Computer Incident Response Team (PENTCIRT) and managing its day-to-day operation as well as overseeing the web operations for the Air National Guard (Andrews Air Force Base).
She has earned both a CISSP and a GCIA GCFW certifications.  She oversees the BDPA IT Showcase program, a technology research competition for high school and college students.  She is the Vice President of the New York Metropolitan chapter of the Information System Security Association (ISSA).

Recruiters will be in attendance
When & Where

UBS
1285 Avenue of Americas
New York, NY 10019


Thursday, October 20, 2011 from 6:00 PM to 8:00 PM (EDT)
Add to my calendar
Organizer
BDPA is an Information Technology organization consisting of professionals from all areas of IT and various cities across the nation. Our intent is to accumulate a pool of technical knowledge and business experience with the intention of utilizing these resources to strengthen the expertise of minority members of the information technology community.
The New York Chapter is the 6th largest chapter of 45 Chapters across the United States.   
Visit our website for more information  http://www.bdpa-ny.org.